Karen started her real estate career as a buyer's advocate. Now in property sales, she understands the delicacies of both vendors and buyers' needs and prides herself in achieving success for both parties. Karen has a background in financial planning, so she not only gives advice on buying and selling, but also the long term portfolio management for her clients, for their wealth creation and wealth protection. She also has extensive experience in superannuation solutions. Fluent in Mandarin and Cantonese, Karen has excellent connections with overseas buyers, and understands the global market in great depth. She is highly regarded for her honesty and transparency, her strong work ethic and diligence in communicating. She gains trust in her clients,who return for her exceptional service. A resident of Boroondara since 1999, Karen has an extensive knowledge of the local area. She has been heavily involved in the Scotch College Music Auxiliary including being Vice-President to the committee in 2011. She was the coordinator of fundraising for the music department and has a strong affiliation with the Scotch College network.
Testimonials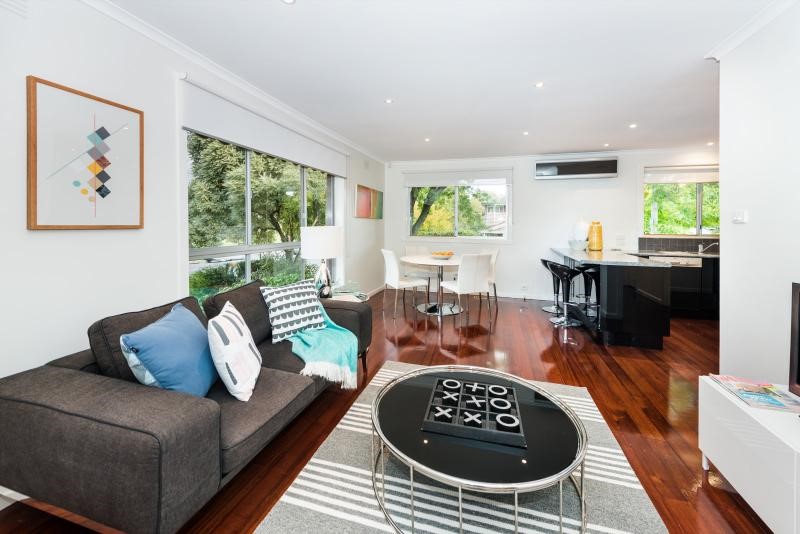 It was a great pleasure to work with Karen and her team on the sale of our property. Highly recommend Karen's professional and friendly approach. Although our property wasn't sold at auction, Karen was still persistent finding us a buyer and the property was sold in 7 days. Great results, and really appreciate Karen's effort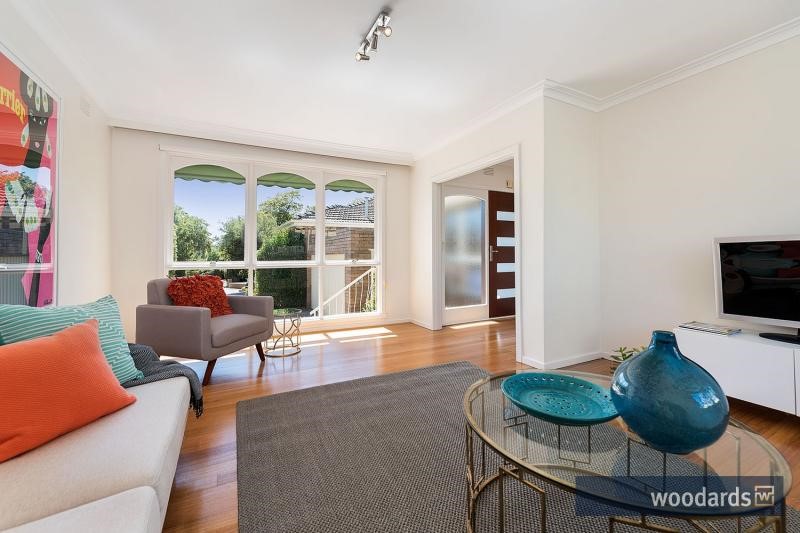 I definitely recommend Karen to represent you in relation to any real estate matter, her communication was second to none and she always provided a good response to any question I had for her in return.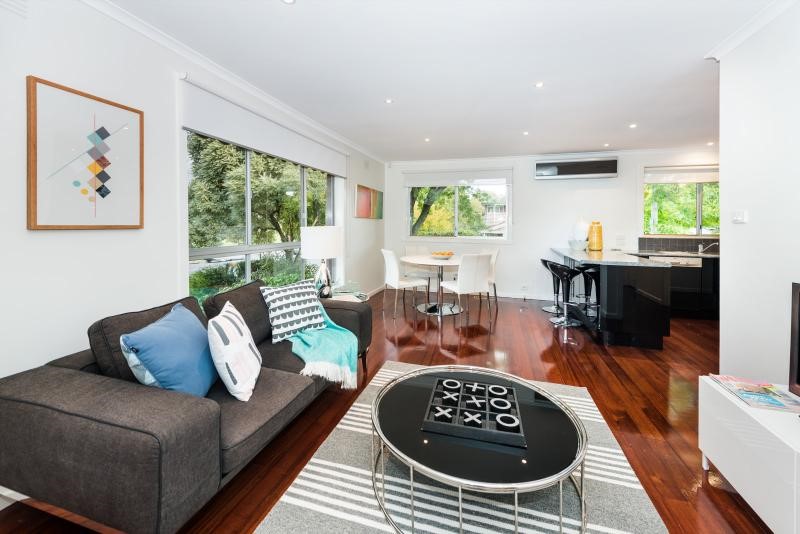 Karen is very nice and easy going. She has been very patient and provided accurate and useful information for us before and after the sales. She demonstrates professionalism when she's doing her job, besides, her ability to speak both Mandarin and English is definitely a plus.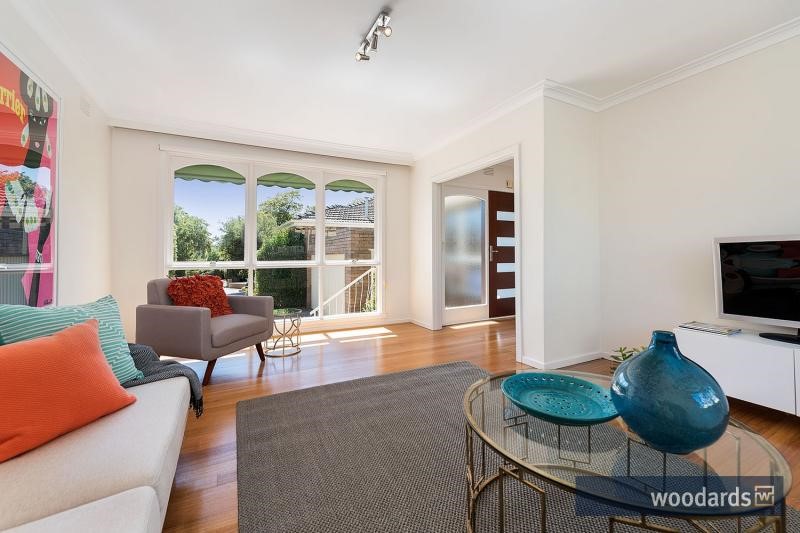 Karen was a pleasure to work with during the marketing and sale of our villa unit. She quickly contacted us with feedback after each inspection and answered our email queries quickly. Her knowledge of the suburb was also helpful in achieving an excellent result.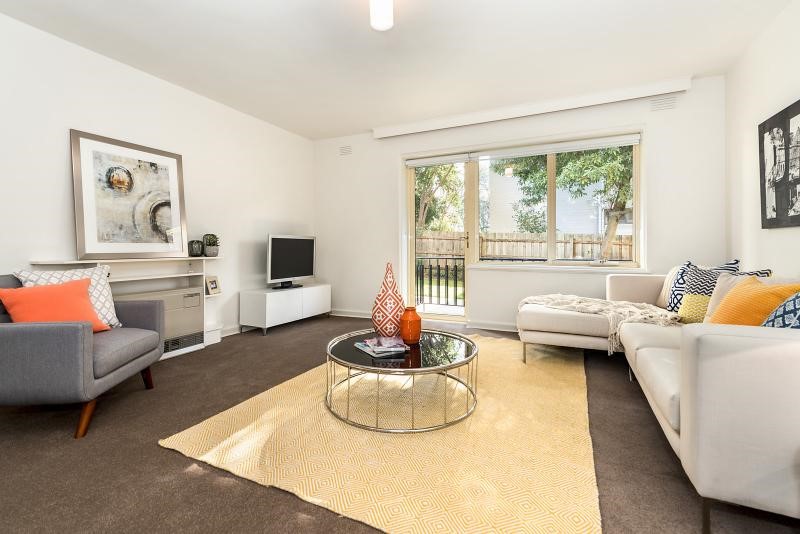 Karen was excellent and professional. She was there to prompt when I needed her She was generous with inspection times. She kept me positive when I had given up hope Thank you Karen.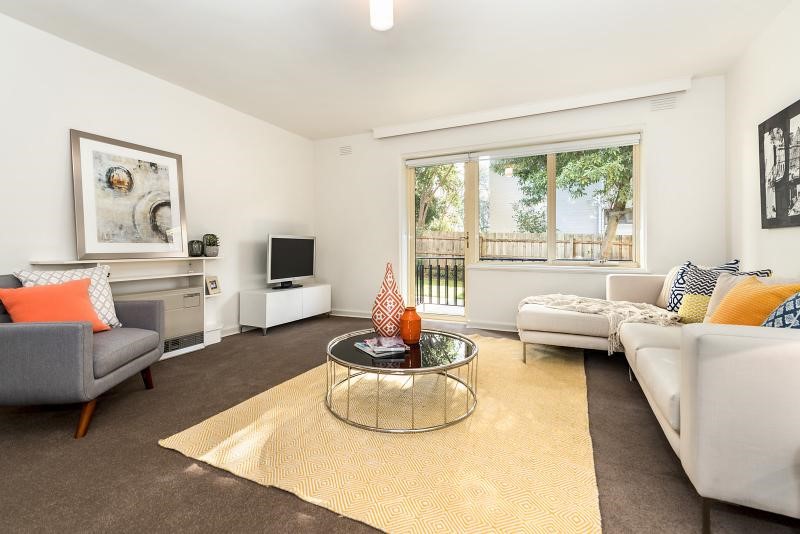 I have been very happy with the market campaign and sales strategy from the beginning. The communication, feedback and recommendations throughout have been spot on. That all culminated in my property selling for above expectations.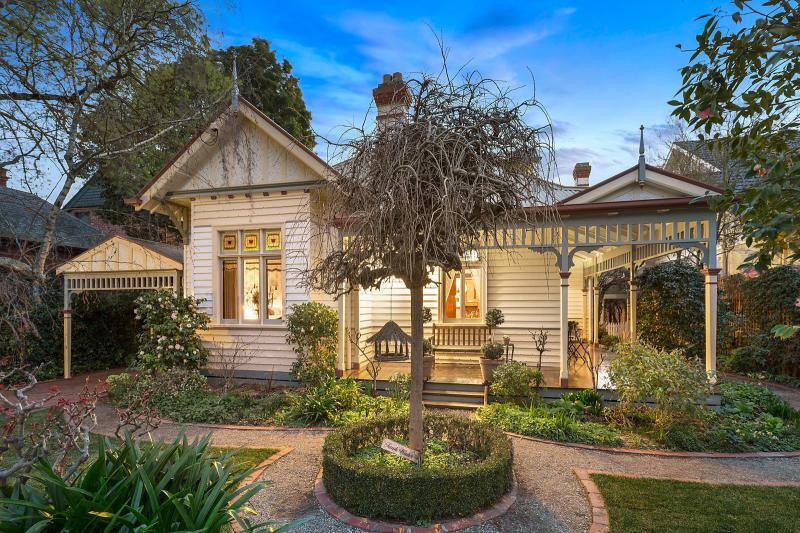 Following our sale of an investment property in Mont Albert we then asked Karen to help us with the sale of our home of 30 years in Surrey Hills. Her integrity and willingness to help in any way possible continued through the successful sale of our home as well. Karen is sincere, honest and very keen to be of assistance. She has a lovely manner which is hard to describe - she is gentle but very professional and extremely hard working. Her knowledge of the market, communication and willingness to help is very reassuring.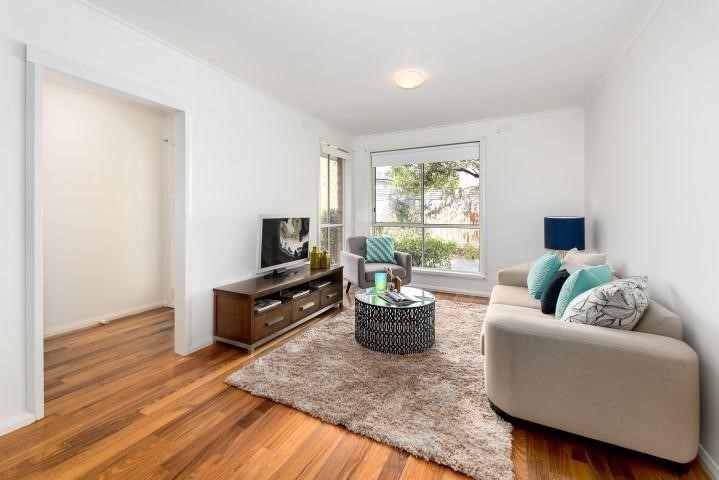 Karen sold our property in Mont Albert in March. Karen is a lady of integrity. She works exceedingly hard, is friendly but sincere and professional. She was prompt to deal with some post -sale settlement concerns we had including dealing internationally with our purchaser to help us. During our advertising campaign Karen watered our garden for us during a hot spell without us even asking her to do so! I felt very secure in her hands. It is a stressful time and she was very appropriate and caring at all times. She also appeared to work very well with her sales team - they were clearly respectful to each other. I would strongly recommend her and the whole Woodards team to others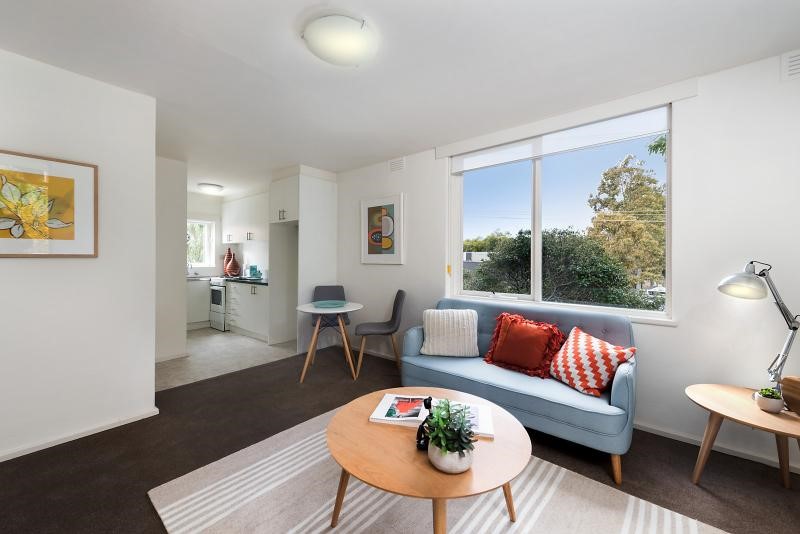 I recently bought a property from Karen Chung. She was most helpful and friendly to deal with. She communicated efficiently and in a warm manner and was highly organised with documentation. She made the purchase of my first property seamless and a wonderful process.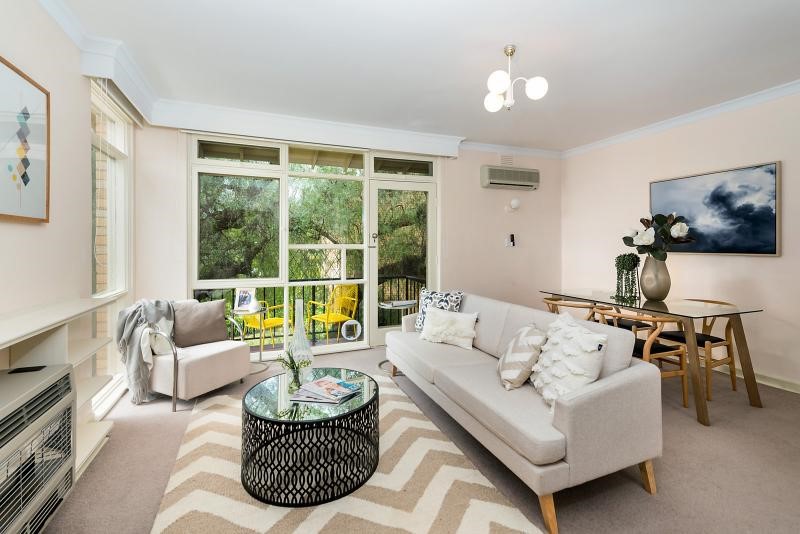 Karen was very accommodating in scheduling 2 evening open for inspections for me as I requested. She kept me updated throughout the campaign particularly after each inspection with positive and honest feedback. Karen was very supportive and appropriately answered all questions from prospective buyers which was very reassuring for me. She also quickly attended to any concerns I had to the best of her abilities. Thank you Karen for your attention and support throughout the campaign!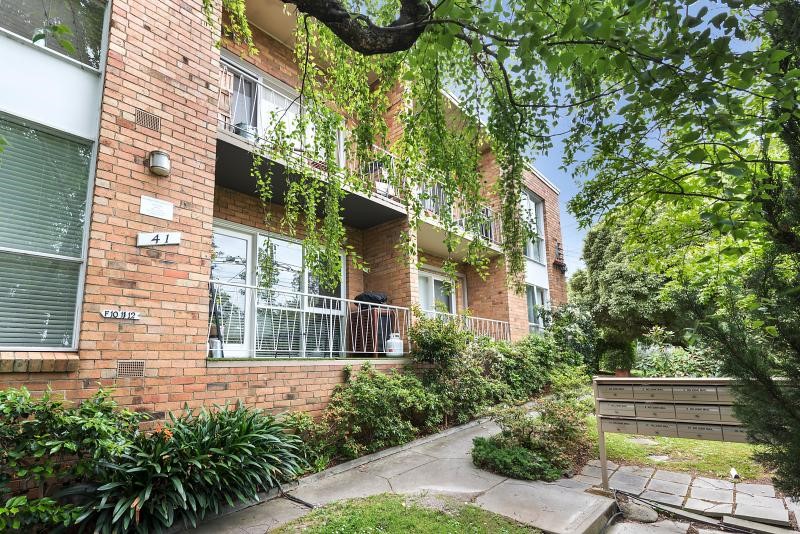 From initial valuation through to affixing the Sold sign, I found Karen Chung to be nothing but professional. Karen gave a realistic property valuation and advice re reasonable property improvements prior to sale, and was always at the OFI as scheduled giving valuable and timely feedback to me on inspections and contracts. Our property advertising was well thought out and brought extremely high viewing and contacts. Auction day was terrible weather, but there was a strong crowd with multiple bidders, which in part is a testament to Karen's thorough preparation and follow through. The sale price exceeded our expectations, due to the multiple bidders and Karen's expertise in marketing the property to the right demographic. I would have no hesitation in recommending Karen Chung if you are thinking of placing a property for sale.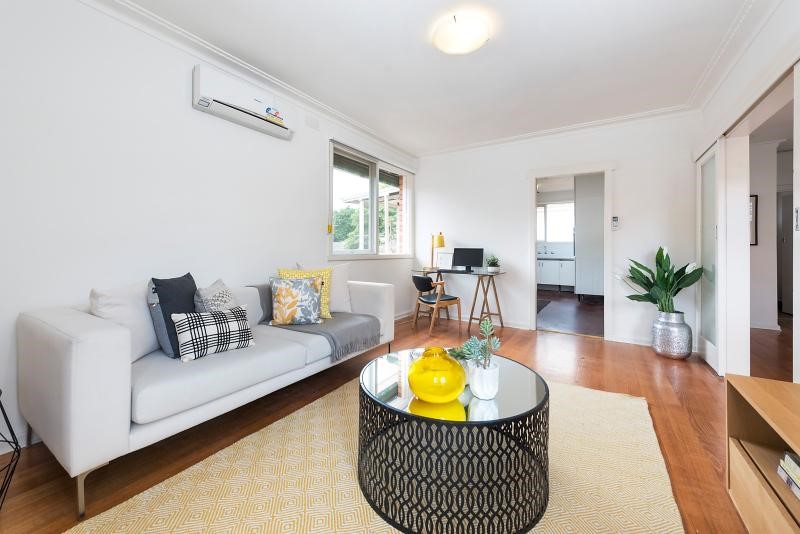 "Due to the professionalism that Woodards demonstrated in the management of my rental property, I approached them regarding the sale. The Woodards team exhibited a very high degree of professionalism and provided a very comprehensive and high quality service in every aspect of the sale. From representing the property to recommending a conveyancer and managing offers prior to auction. This was the first time I'd independently sold a property and therefore I needed to trust that the agent would guide me through the process and support me in what I needed to do and know to get a good outcome. From the first meeting with the Sales manager, I found the team and their industry connections to be experts in the field and committed to outstanding performance. Knowing this meant I could be confident that they would achieve an excellent outcome on the sale. The team worked hard during the month prior to the sale, while I myself was enjoying an overseas holiday! Due to their efforts, we achieved a very pleasing on the sale and the whole experience has been an extremely positive one. I have been very impressed by the service I received from Woodards and would have no hesitation at all in using them again in the sale, or rental of my property."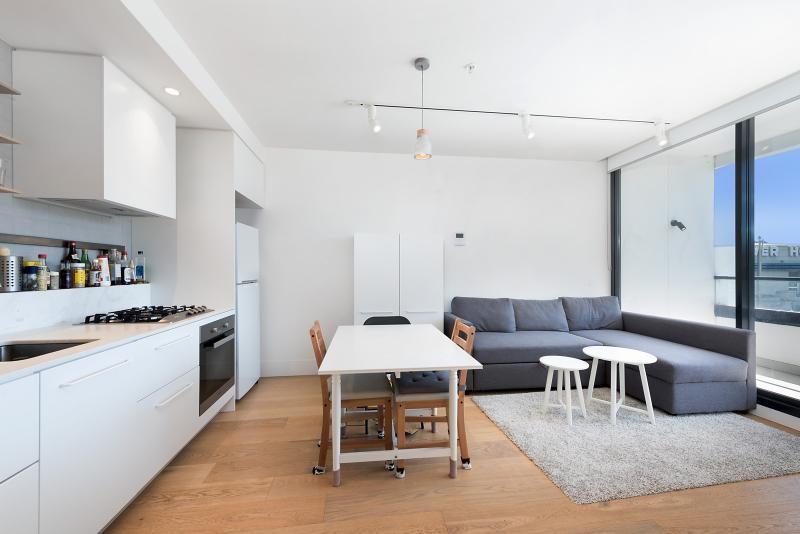 Karen was very helpful, through the whole process! She was always there anytime of the day, for me to contact her regarding anything I needed, she is very friendly, and easy to communicate with and I would highly recommend her to anyone who is looking to buy/rent a property !!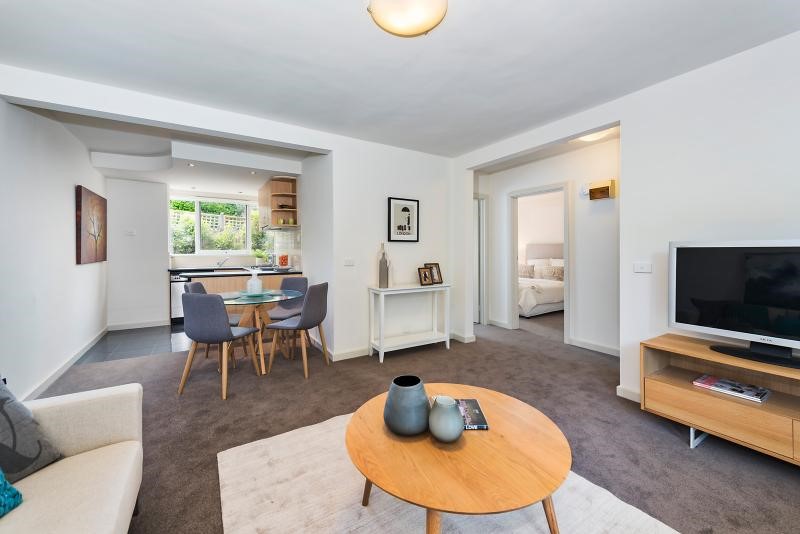 Happy to have Karen represent my interests. Sold prior to auction which was a benefit.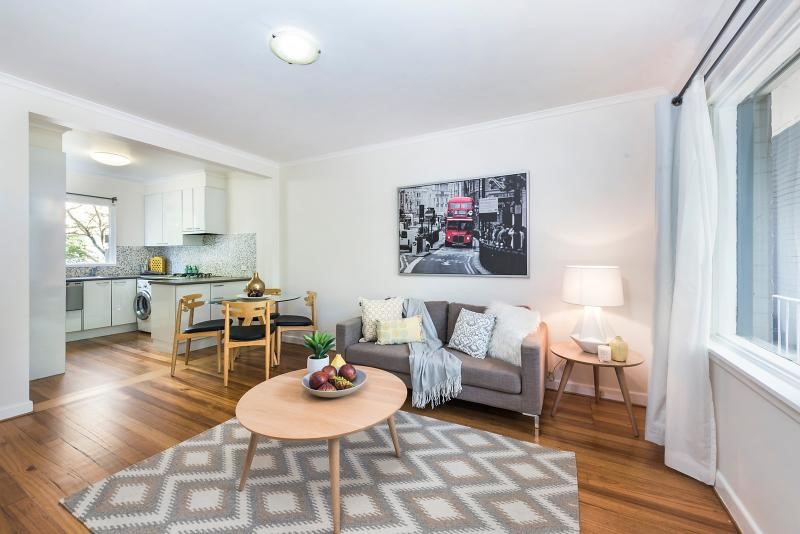 Karen was professional and had great market knowledge. The selling process was made very easy and quick. She keeps you informed every step of the way and achieved a great result on my property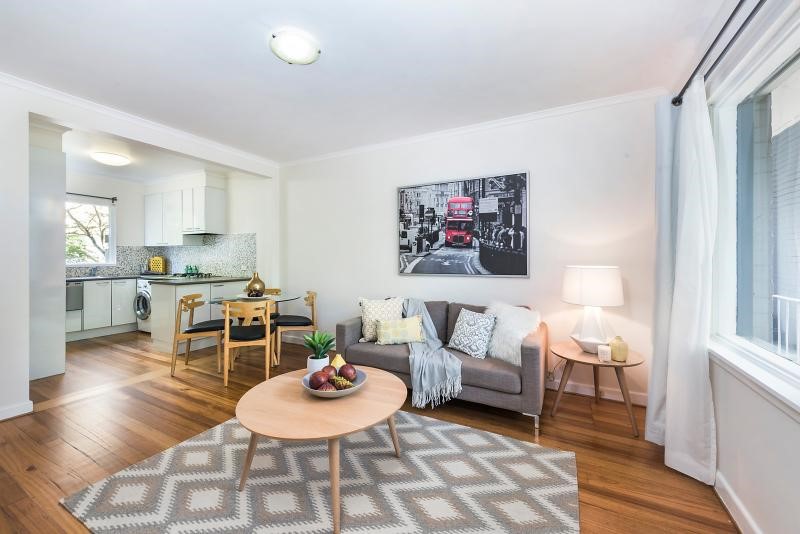 Karen's role in managing the purchase of our property was second to none. She took the time to explain the process, managed both vendor and buyers expectations and achieved a successful outcome. Karen's personable approach to people is a rare soft skill which facilitates open communication. I have no hesitancy in recommending Karen to any potential buyer or vendor (particularly those new to the market, like us), she is a competent, approachable professional with unquestionable integrity.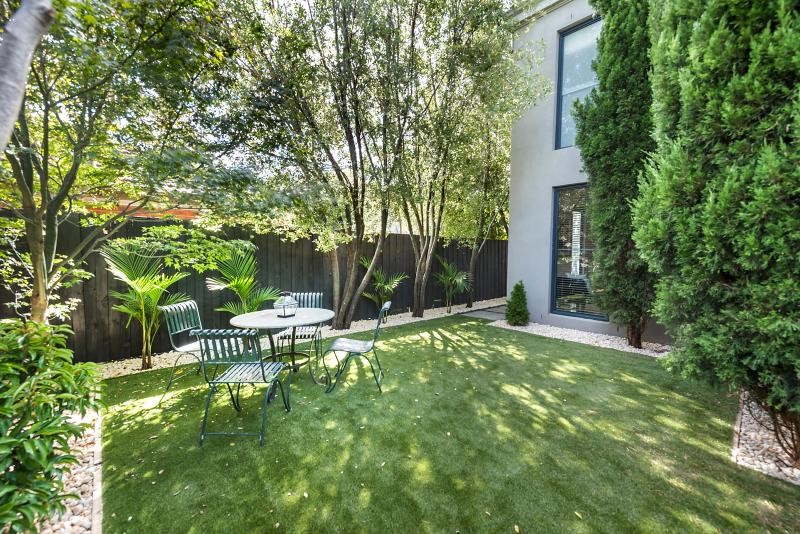 Karen was a professional, positive and a very supportive agent. Her attention to detail and care was outstanding! Highly recommended.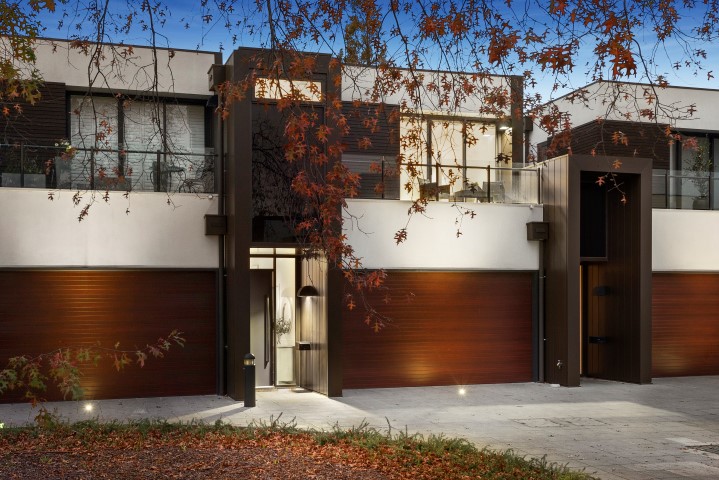 Karen worked tirelessly helping us in getting our place ready for sale and is an excellent agent in marketing and in communicating with buyers. She has a strong professional work ethic and offer a really good selling and buying service. No matter is too insignificant and she addresses every detail and concern of vendors and buyers with meticulous care and competence. We highly recommend her service. Thanks very much Karen.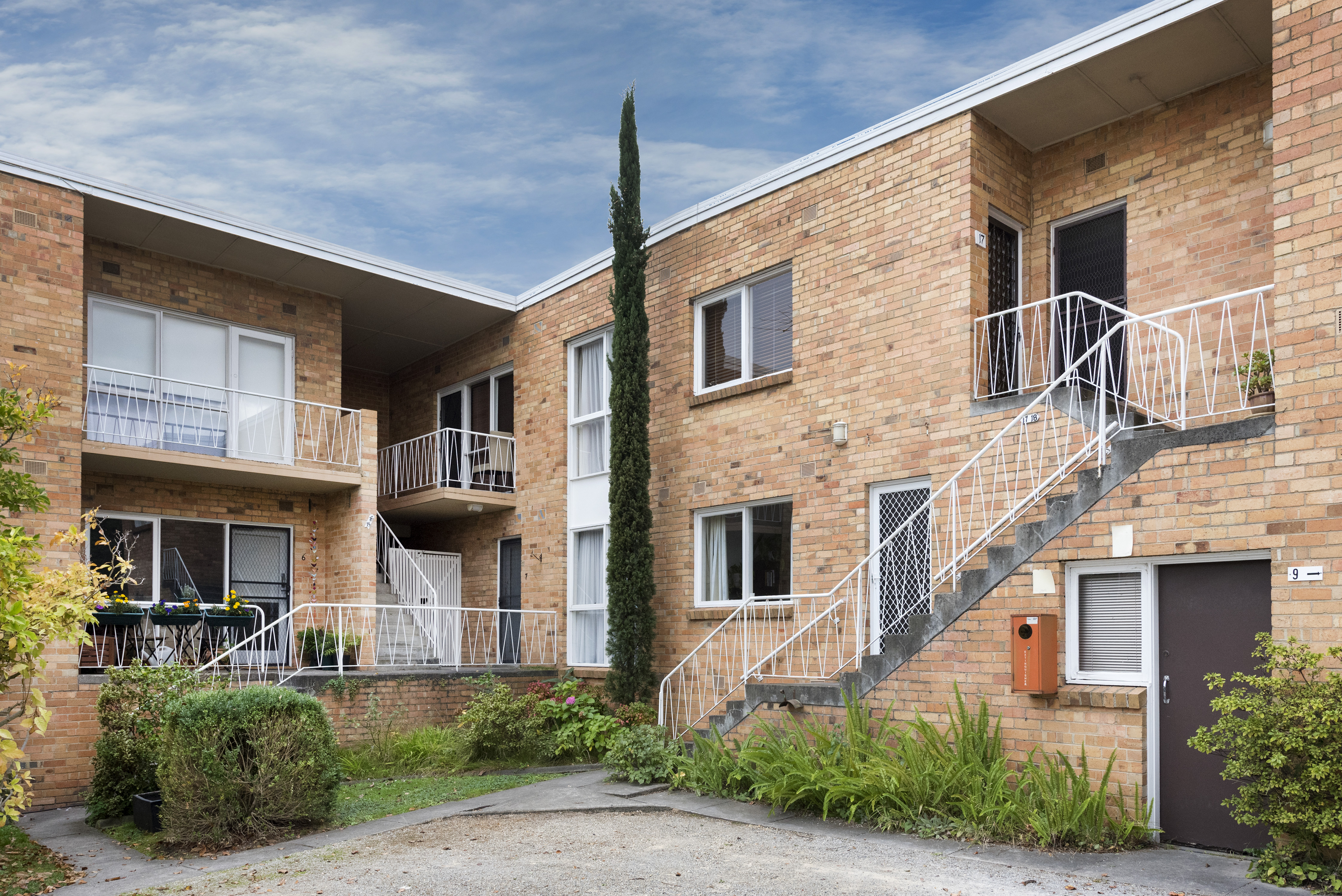 As a first home buyer Karen has made the process so much easier, she has been easy to contact, knowledgeable about the local market and was so friendly and welcoming the first time I viewed the place . She seemed to actually really care and be excited for me when I found out I got the place. She has made this whole journey slightly less stressful. Thank you Karen!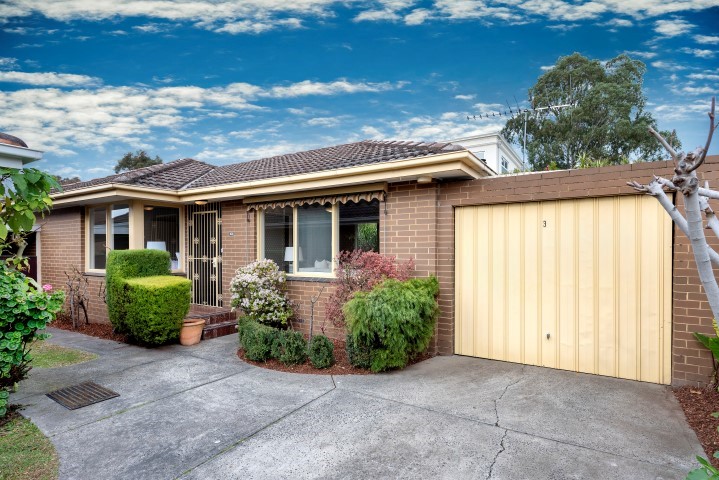 We are so glad that we chose Karen to sell our home. She is knowledgeable, dedicated and extremely hard working. She was able to negotiate a great price for our unit - we ended up selling before auction! Karen provided a very personalised service. She regularly communicated with us? and gave us tips and advice on how to achieve the best price for our home. We put our trust in Karen and have no hesitation in recommending her to others looking to either sell or buy a home.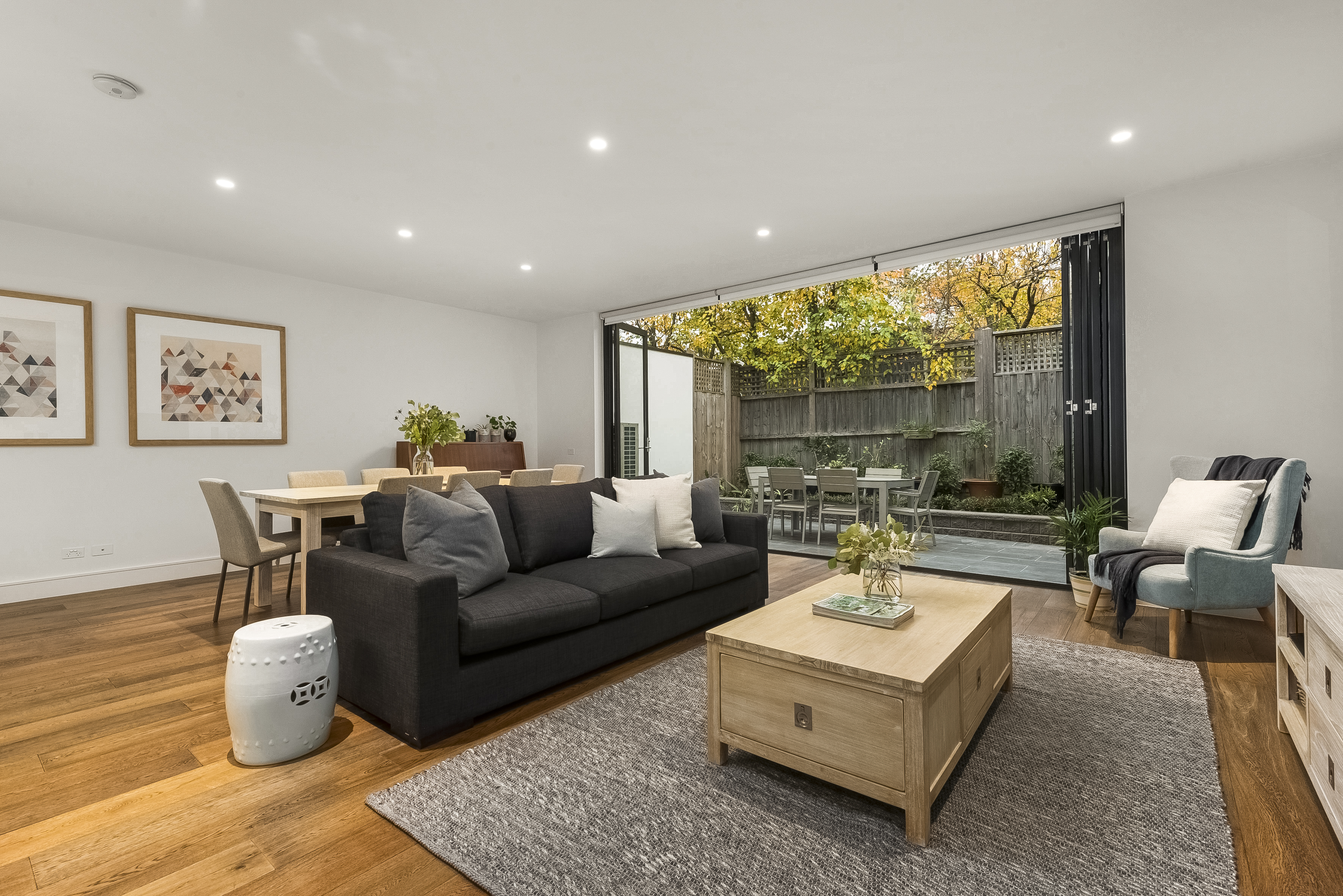 Karen, I am glad to have this opportunity to write to express my heartfelt gratitude for your assistance with the purchase of my new property in Canterbury. Although I found it challenging to keep up with the auction, I was glad you were there to keep me up to date and able to bid effectively. I really felt in control. Your attention to the details, which kept everything flowing smoothly throughout the process. Even assisting with preparation of my existing property for rental. I can't thank you enough.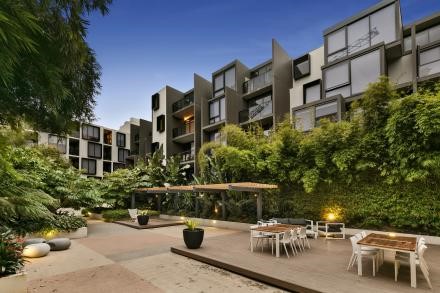 I had the delight of having Karen Chung represent my apartment for sale. The property was sold quickly and without having to be advertised due to Karen's ability to manage a great buyer database. This was perfect for my situation. Karen uses techniques for sale based on the requirements of the seller and the market rather than a blanket one size fits all approach. Karen achieved a great price with a perfect settlement in an unstable selling market. Karen is also very good to deal with and goes above and beyond to achieve a result for the seller, while also maintaining the respect of the buyer. Perfect combination. I would strongly encourage anyone to have Karen represent their property - it will certainly be in safe and professional hands. I won't ever go anywhere else.
Karen always kept us fully informed through out the full selling process. Her knowledge of the area seemed up to date with current trends of the Camberwell market.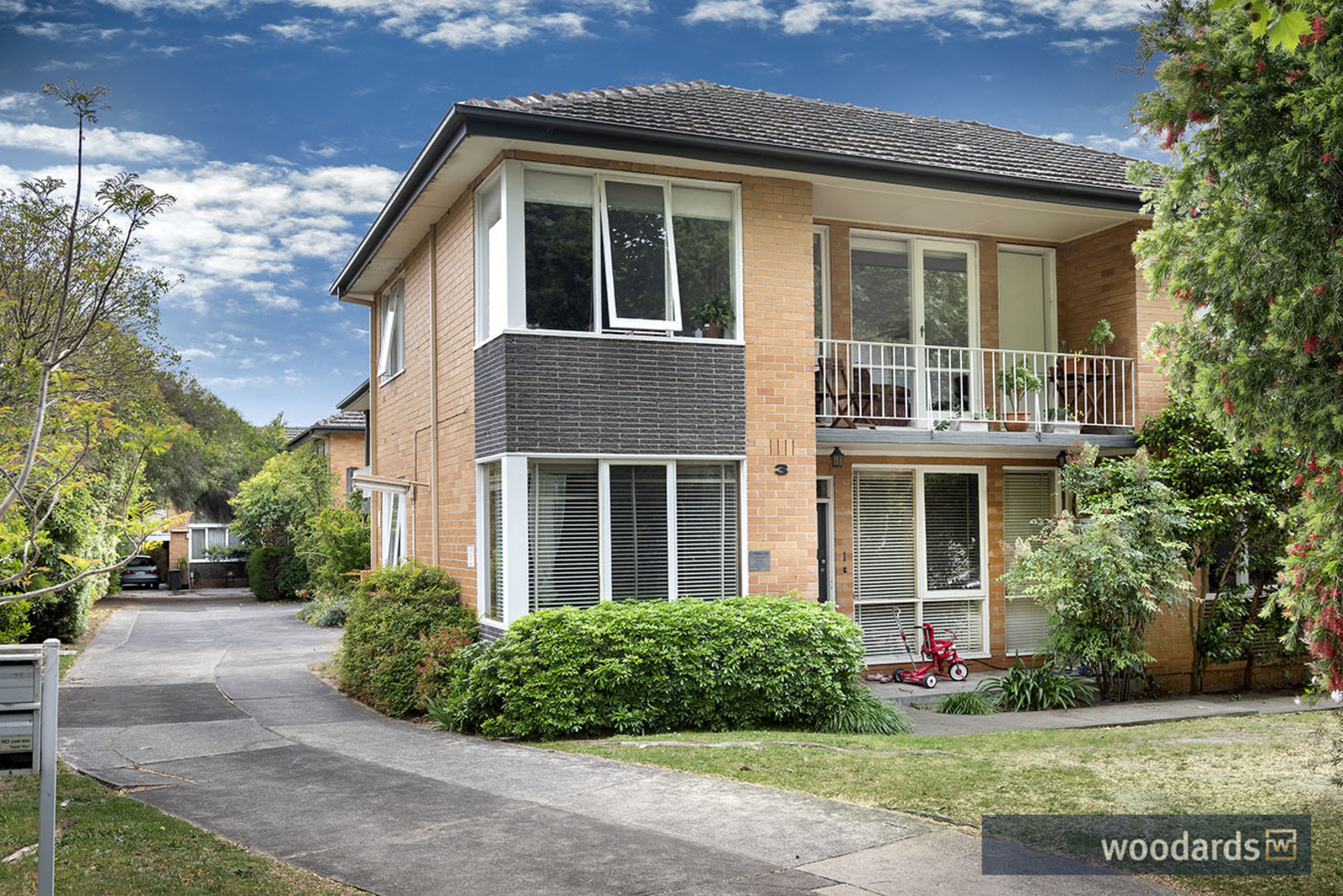 Great agent and communicator. We found Karen very thorough, good communicator and we felt very comfortable when negotiating with her.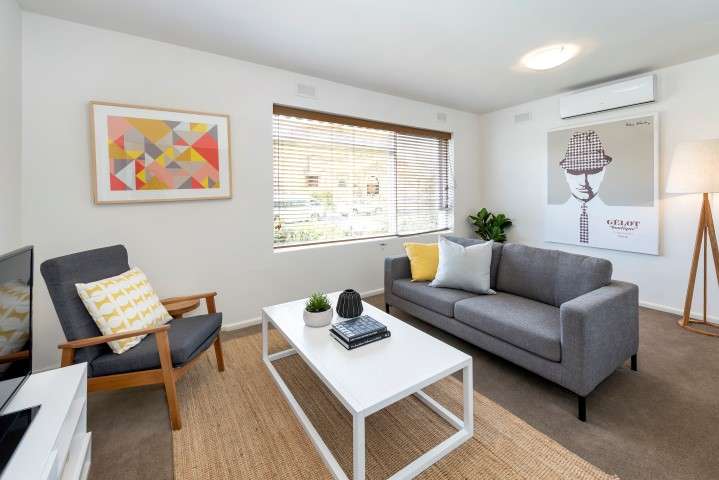 Karen was friendly, accommodated requests and always responded on time, this combined with her knowledge/experience made property buying an easy process from start to finish. Would definitely recommend Karen to anyone for all kinds of properties.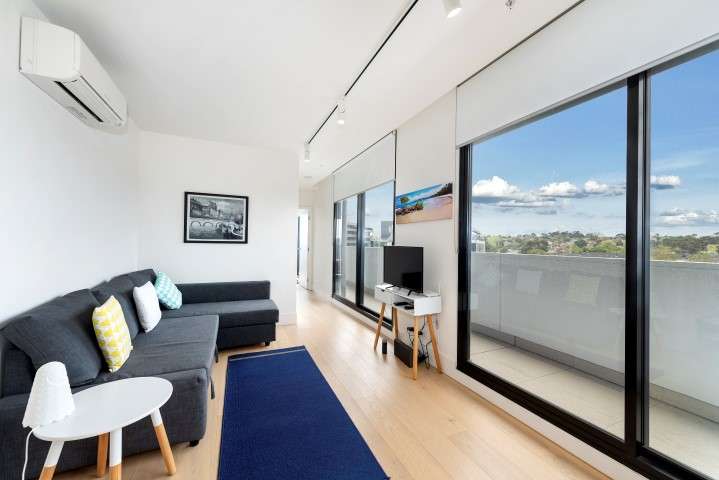 Karen is very a knowledgeable real estate agent. The first time we had a conversation in regards to selling of my family's property, she let me know in layman term roughly what the processes would be involved. She was even kind enough to have introduced her conveyancer to me, saving me a lot of time and trouble. Every week we got an update of the performance of my property in the market. I was also given feedbacks from open house sessions promptly. I would defiantly recommend Karen to be your agent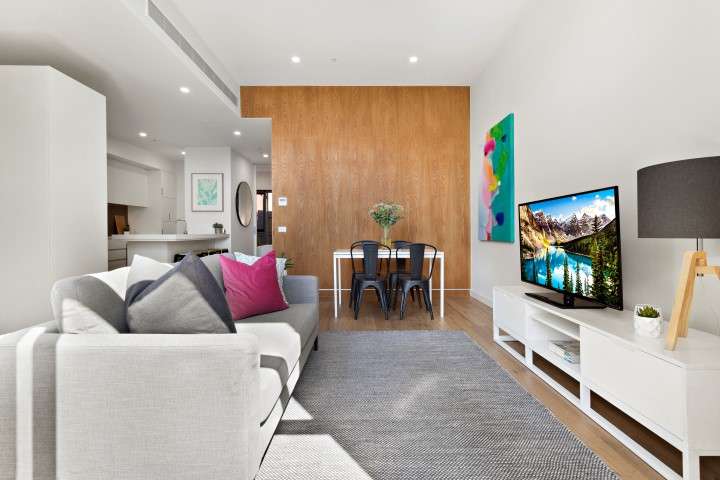 Karen is amazing! She has the knowledge, experience and negotiating skill set which sets her apart from 99% of Real Estate Agents. She is truly incredible in her work ethic, communication and efficiency and nothing was ever too much trouble. We achieved well above what we thought even thought would be a great price for our apartment and can now move forward on to bigger and better things. The whole sale was stress free from start to finish with Karen guiding us through the Auction process every step of the way - thanks so much Karen!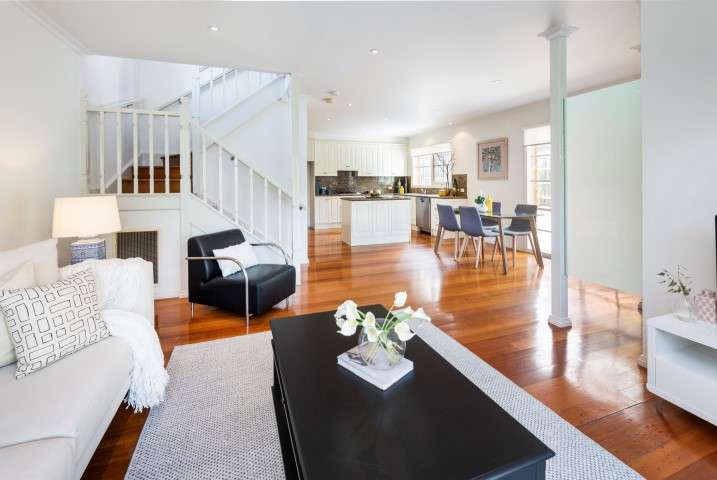 Great agent Karen has been helpful. She has displayed her professionalism and providing informative knowledge in the real estate market.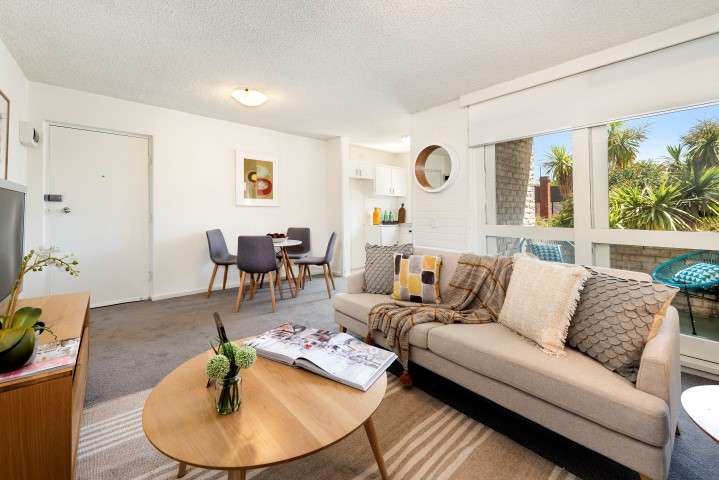 It was a pleasure working with Karen. She organised and attended the inspections of our property and always reported the results promptly. We were very happy with the results of the sale process for our flat, and with the work she did at VCAT on our behalf. Thanks very much, Karen!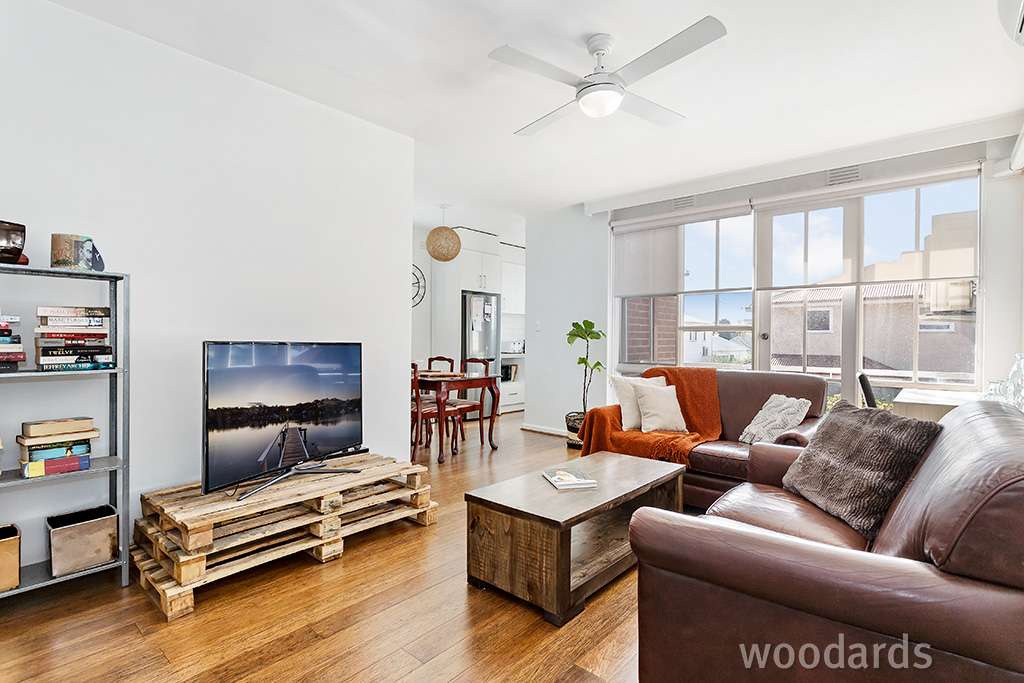 It was a pleasure to deal with Karen in the recent purchase of my unit. Karen was available to answer any and all questions, organize a private viewing, provide documents in a timely manner, and respond to any specific questions about the sale process. Additionally, Karen was always professional, facilitated the initial purchase process with ease and continued to engage past the acceptance stage. As a first home buyer it was important for me to have trust and confidence in the process and the real estate agent. The ability to have a point of contact throughout the day (at any time) and receive timely updates allowed me to feel confident in the purchase. Thank you Karen for the professional and excellent service you provided and continue to provide. I will certainly utilize your expertise again soon.
I am looking to diversify my investment portfolio & Karen has been extremely helpful. I saw an add & messaged her on a public holiday. Karen promptly got back to me, arranged the inspection & I promptly bought a cute little apartment for my son. With my work commitments Karen has met me on several occasions, at short notice, after hours & couldn't have been more obliging. With Karen's expert professionalism I then bought another little investment apartment. Dealing with Karen is always professional, she is very fair to vendor & purchaser & follows through. Karen is actually fun to deal with. I am looking forward to hopefully many more acquisitions & will definitely work with Karen to source more apartments. I unreservedly recommend her.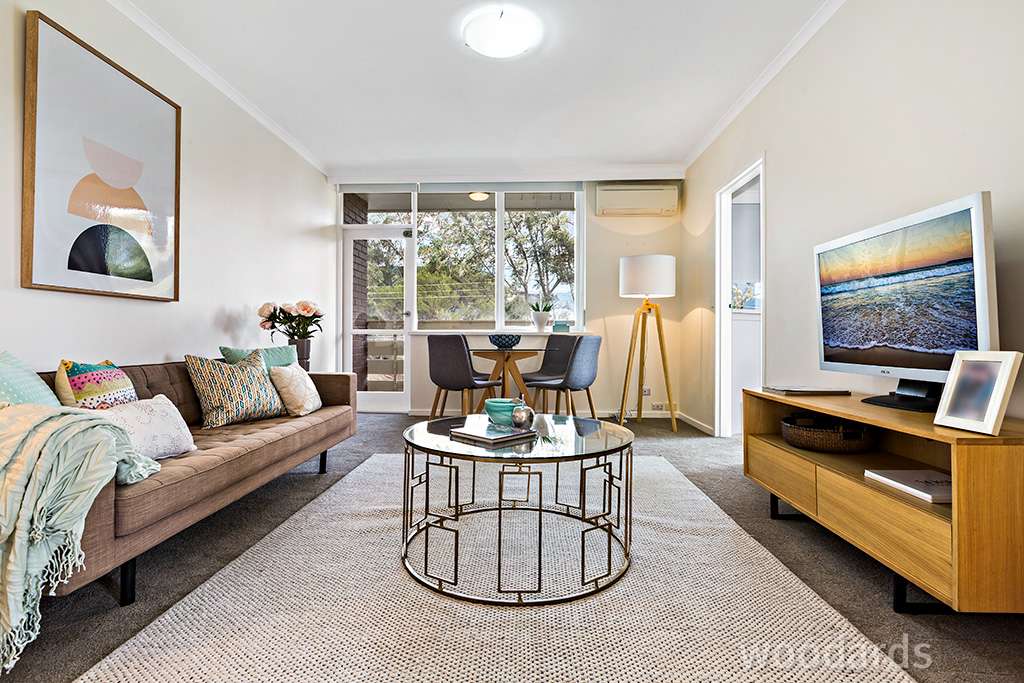 I would like to express my gratitude to Karen Chung and her team on the excellent service provided on the sale of our property in Hawthorn. From our first meeting she helped to identify what needed to be done on the property to prepare it for sale. Karen, along with her colleague Caroline helped in providing reasonably priced trade quotes on painting and decorating, new carpet installation and general handyman jobs to bring the property up to scratch. Finally organising first class staging to show the property off to its very best. Meetings with Karen offered clear plans of attack for the advertising and inspection campaign and strategy for the auction day. After each inspection she messaged with groups coming through and the number of section 32's requested which helped gauge how the purchasers felt about our property. This greatly settled our pre auction nerves and showed the campaign was working and on track. We know that Karen also went and did a private inspection on a Sunday, which showed her true dedication to our sale. We reached a sale price that suited the current market and my wife and I are very happy. Finally the question - Would I recommend Karen Chung to a friend or ask her to sell another one of our properties and the answer is YES. Many Thanks Karen.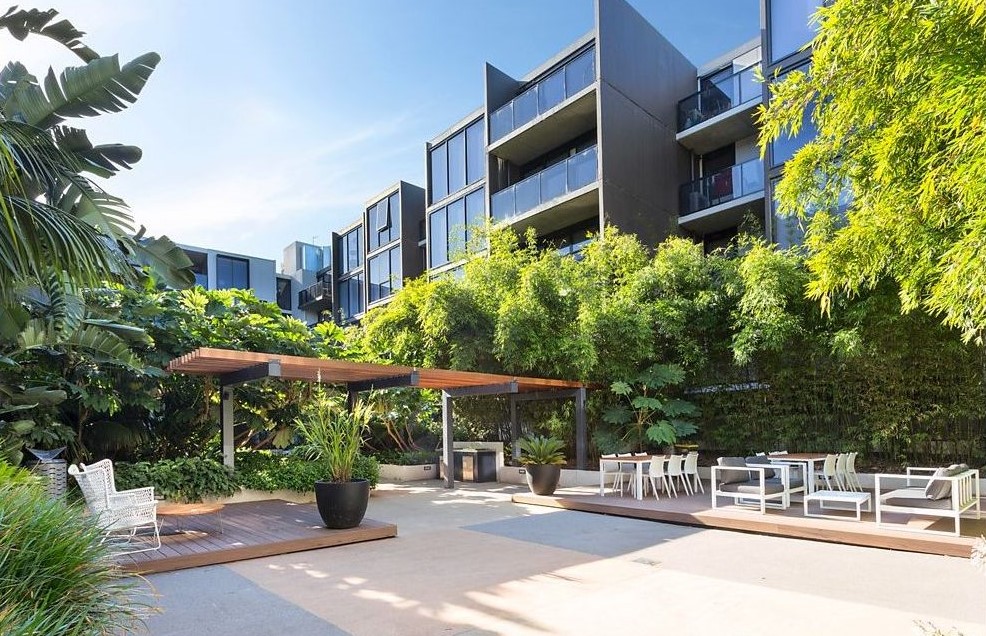 Throughout the process of buying my 2nd investment property through Woodards, Karen has provided exemplary service and support. She readily explains each step taken and why, then goes beyond the call of duty to ensure the process goes smoothly. Karen's work ethic and professionalism is beyond reproach, I trust her implicitly and she has never let me down. Her tireless devotion to her duties is reassuring to me and everyone she interacts with. Thanks Karen, I appreciate your support.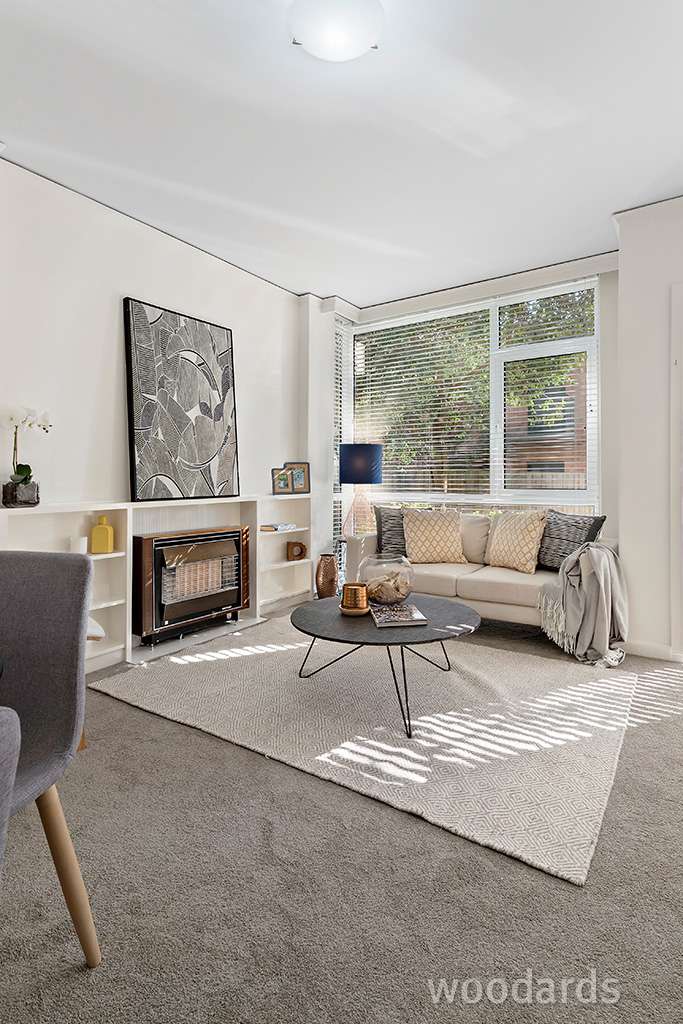 Karen was part of a team of two who managed the sale of our property. I am delighted to say because of their efforts and advice the property was sold at a record price. Karen demonstrated an excellent understanding of the requirements to ensure a desirable property was put forward as well as managing the diverse range of people who were interested. She did an outstanding job.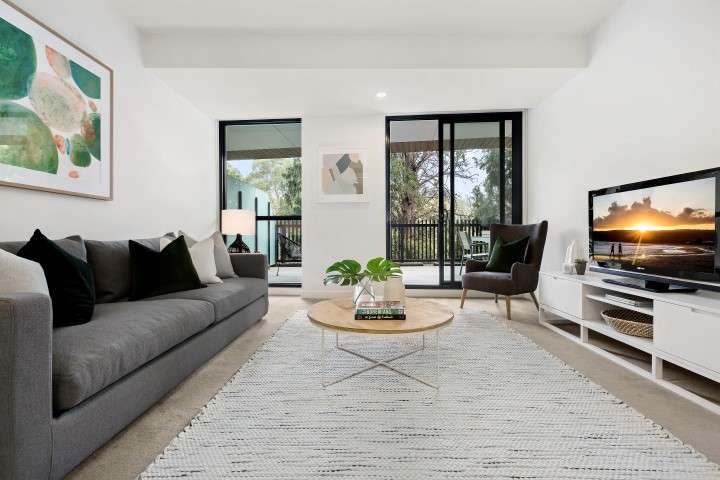 Thank you Karen. The results today were absolutely as good as could be expected. But I also have to say that your efforts in all this, especially your professional presentation on all aspects of the sale process including your regular accurate and detailed reports for all open-for-inspections and the accurate and concise information at our Thursday evening meet was all really impressive. So a very big 'thanks' and good on you for your professional approach and the manner in which you commit to achieving the very best result for your customers!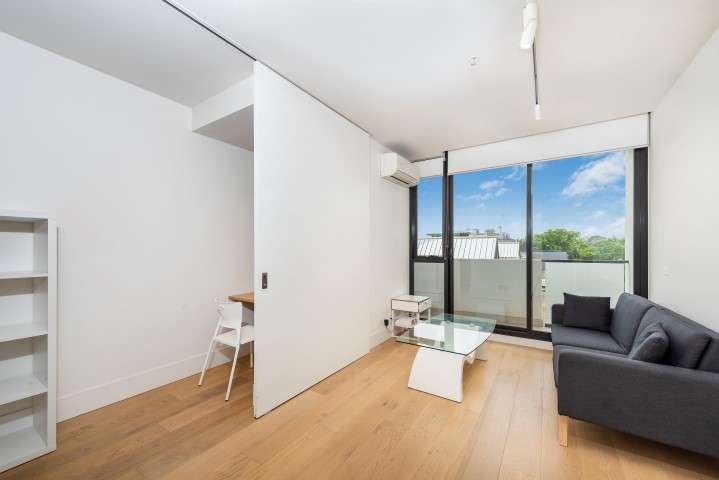 Karen was very thorough, approachable and communicated effectively about every aspect.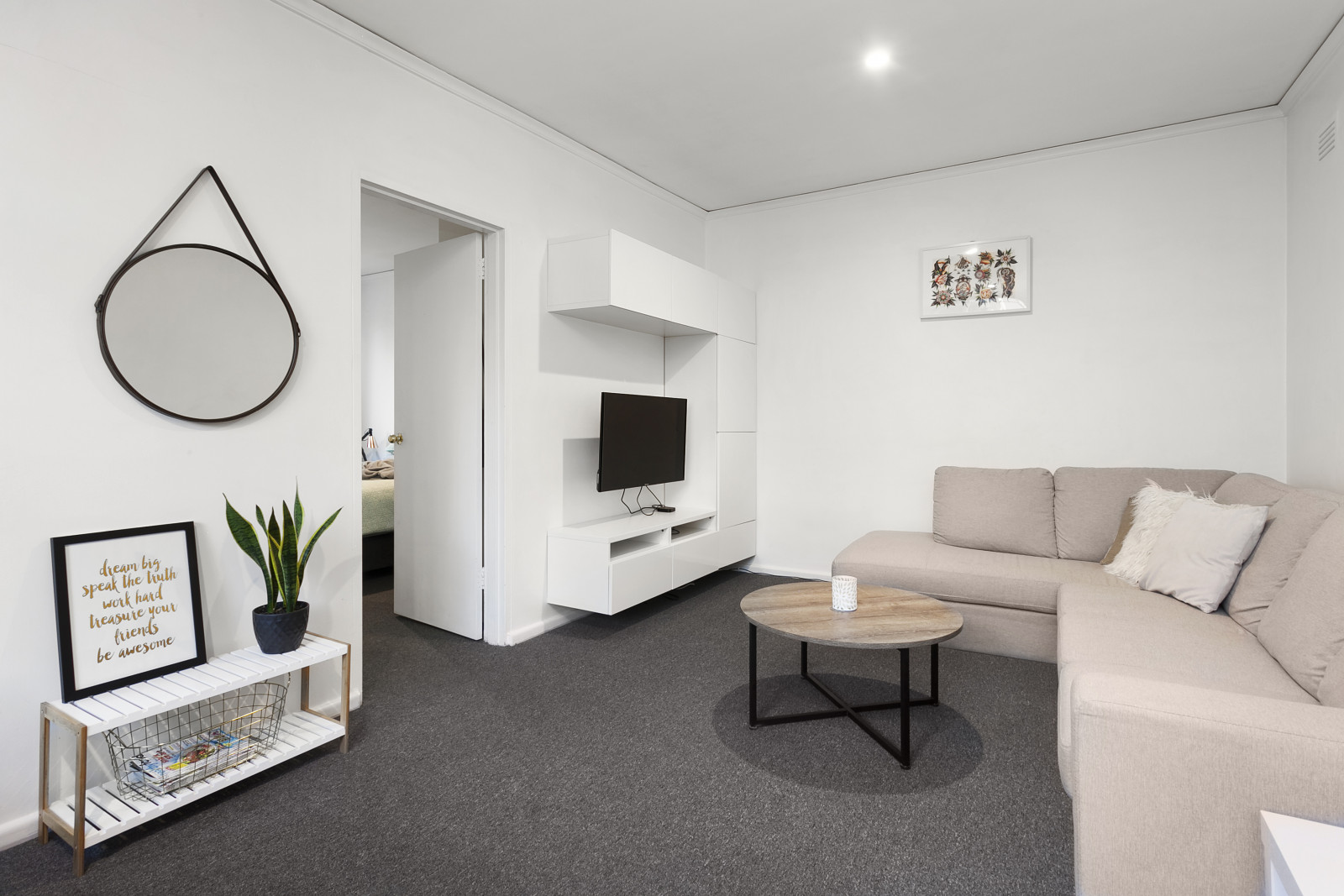 We have recently sold a property in East Hawthorn and used Rate My Agent for the first time to make selecting the right Agent a much easier process. After speaking to three Agents, all seemed very good, but Karen we felt to be the right choice based on her quick response to our needs and the way she presented herself, Woodards, and her experience. As this was an "Off Market" sale we know that this requires extra hard work and determination, which Karen displayed much to our satisfaction and achieved a great result for such a "low key" campaign. Very happy to say that we made a great choice trusting our Sale to Karen and highly recommend her skills and dedication to others looking for a good result and easy communication.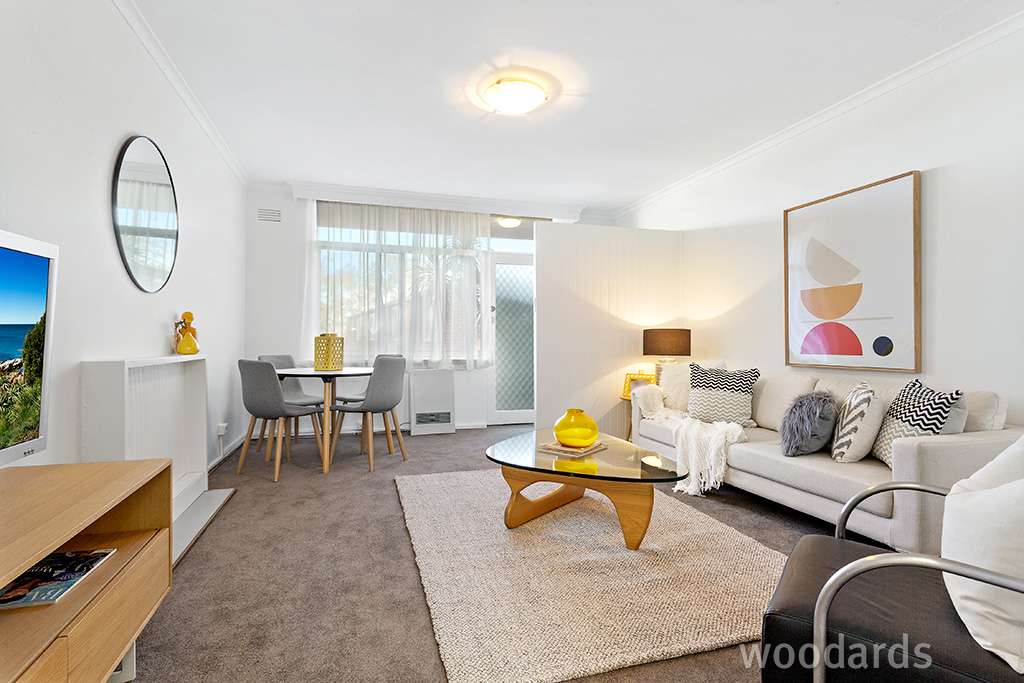 Karen Chung, my Woodards real estate agent, worked tirelessly to achieve a strong result for me during our campaign to sell my unit in Hawthorn. She was a quiet, non-egotistical agent, who suggested how to maximize the selling features of the property in a reasonable, convincing manner; guiding me along in an upbeat, sensible and realistic manner during what could have been a nerve wracking process. This instilled in me a sense of confidence and positivity. I wholeheartedly recommend her as an agent who totally understands the market forces, procedures and selling pressures. She will go in and bat for the highest score, with the least amount of stress. Thank you Karen.