Rachel Waters
Senior Property Consultant
In her first year working with Woodards, Rachel won the Rising Star Award and has since continued a decade long multi-award winning sales career selling homes and investments across the Eastern suburbs. Over this time she has developed an in depth understanding of the market and offers a high level of skill when it comes to objection handling, strategic marketing price and terms negotiation, as well as a natural ability to build a trusted rapport with both buyers and sellers. While she is highly competitive, Rachel is also very compassionate and considered in her approach and offers a transparent and personable approach to real estate. Throughout her career she has built enduring relationships with local home owners and repeat clients who recommend her as a reliable and diligent professional within the industry who they can trust for honest advice and exceptional results.
Testimonials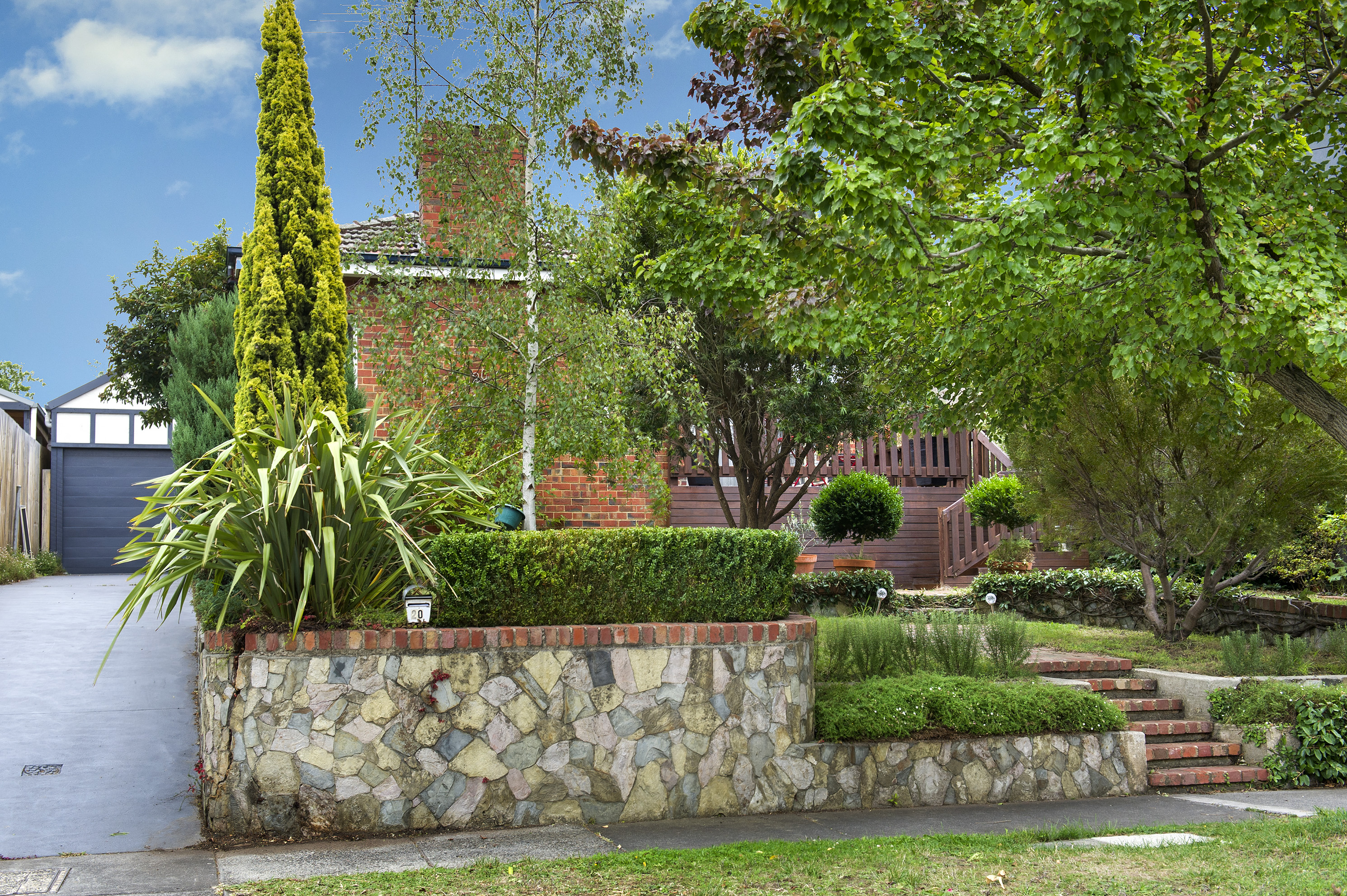 Prompt, professional and honest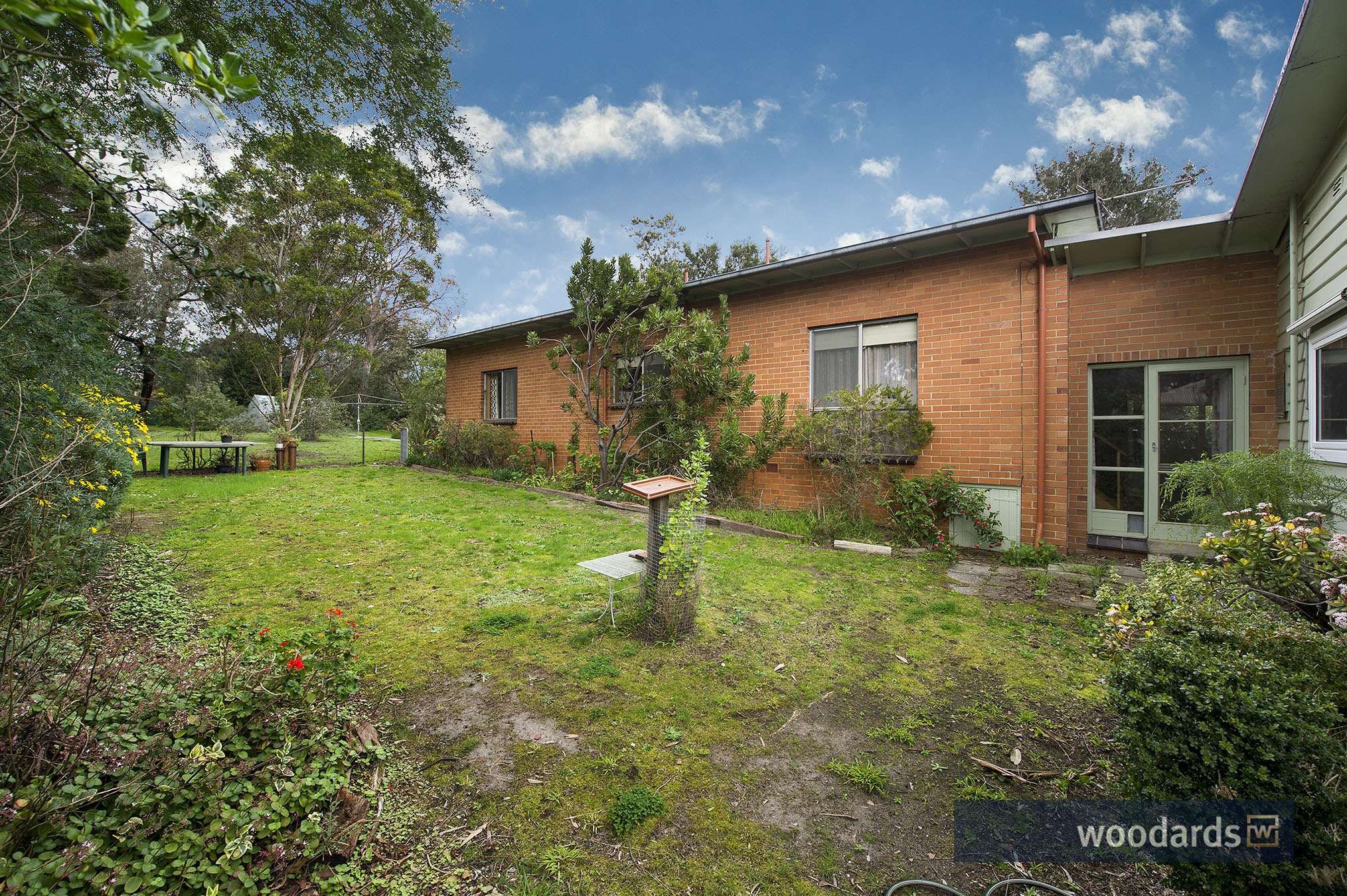 I am very satisfied with Rachel's advice and support during and leading up to the auction, its was great. I really appreciated the effort taken by Rachel to explain the auction process. I found Rachel open and straightforward and that made me feel confident that Rachel was committed to achieving a good outcome on my behalf.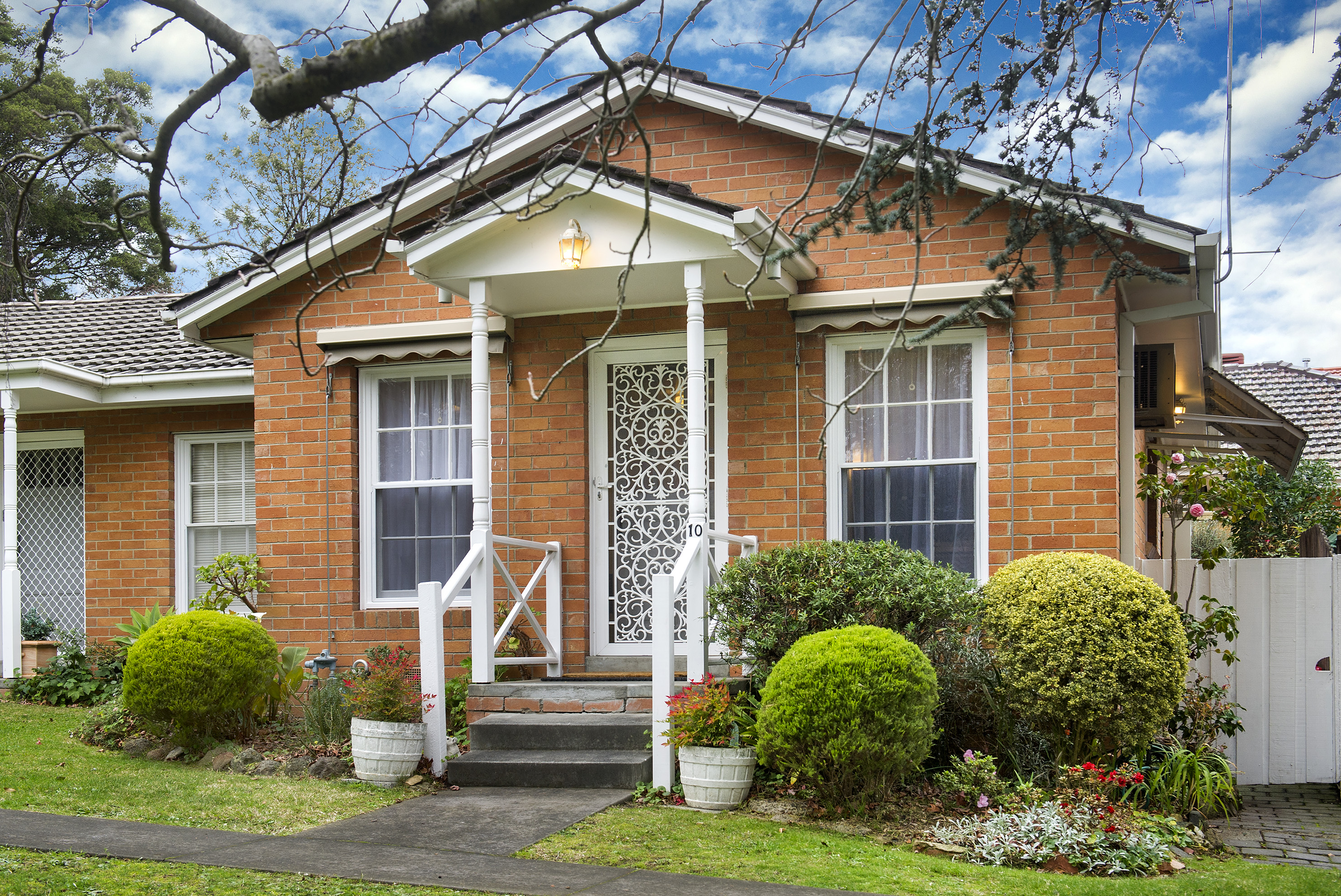 Rachel was always professional, always on time, easy to talk to and clear and timely in her communication with us. As well as being great to deal with, she achieved an excellent result for us with a minimum of fuss.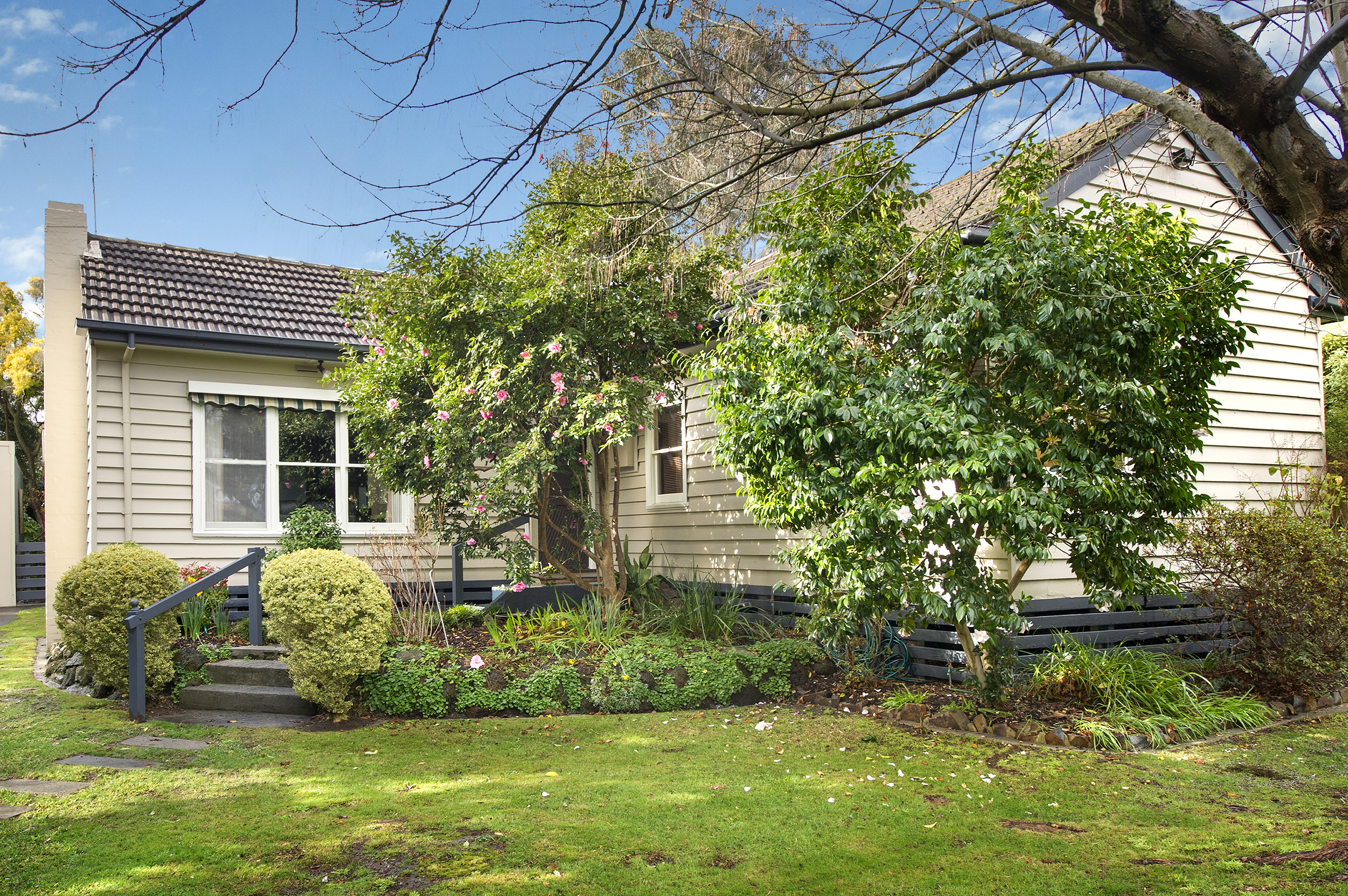 Just a short note of appreciation for the sale of our mothers property. It was quite an emotional sale as it was a much loved family home. Rachel was extremely sensitive and caring but also extremely professional throughout the process. Nothing was a problem to her. Luke handled the Auction with surety and authority and achieved a great result. All in all we could not have hoped for a better outcome. Thanks again to all at Woodards Blackburn.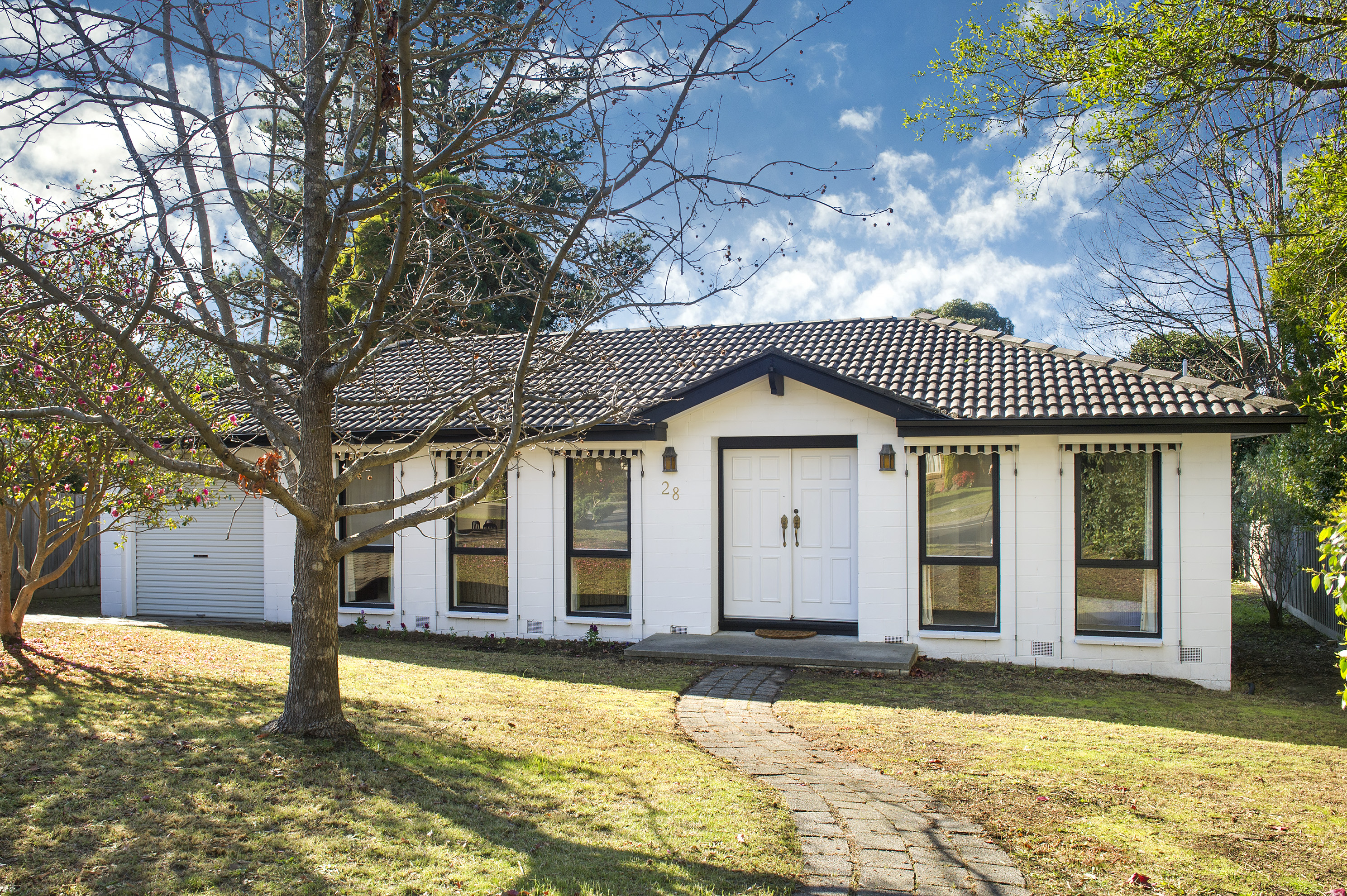 Rachel could not have been more supportive, and we were very impressed with the way she identified and cultivated possible interested buyers and constantly researched the local scene, even thopugh it was not strictly in the service area of the agency. She was always available to answer our questions, and it was not her fault that the bidding far exceeded all our expectations!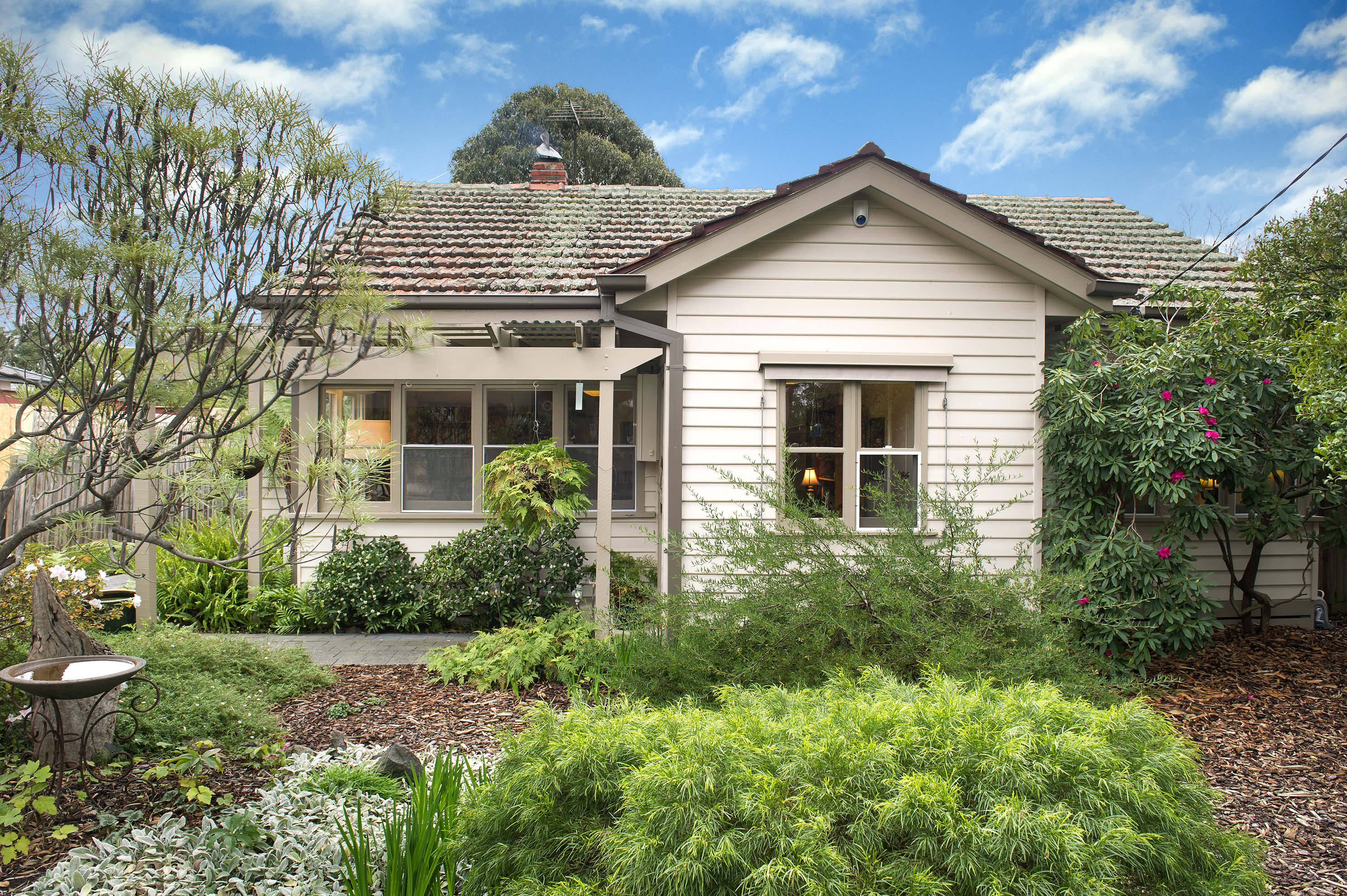 The Woodards Blackburn team is a class act! Rachel was my key contact and I appreciated her knowledge, professionalism, communication and understanding from the very first meeting right through until the auction took place. The initial valuation was 'spot on' and everyone I encountered in the Blackburn office was keen to ensure that I was looked after. I was very happy with the result from my auction on Saturday.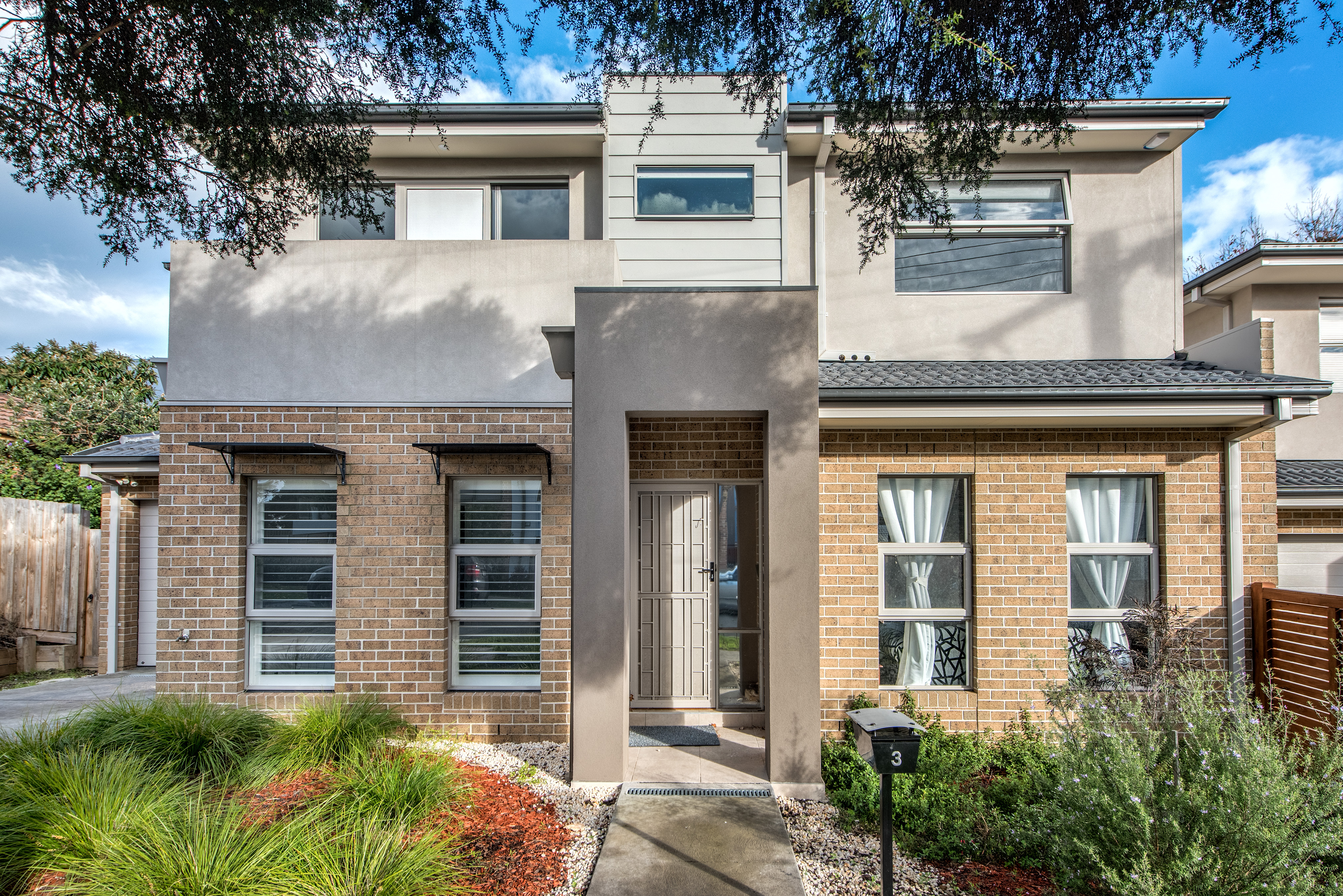 Rachel has provided excellent service for us. We are really glad we had her to arrange the sell of our property. She has provided excellent personalised service and worked above and beyond to ensure she provided the best service for us. Rachel has put her client's interest at the best place and she is willing to go far and beyond in order to understand fully her client's need and interest. We are thankful for her commitment and great assistance during the whole process. We trust she will be a great successful agent in futures as what she has had already shown it and she will contribute highly for your future company's success.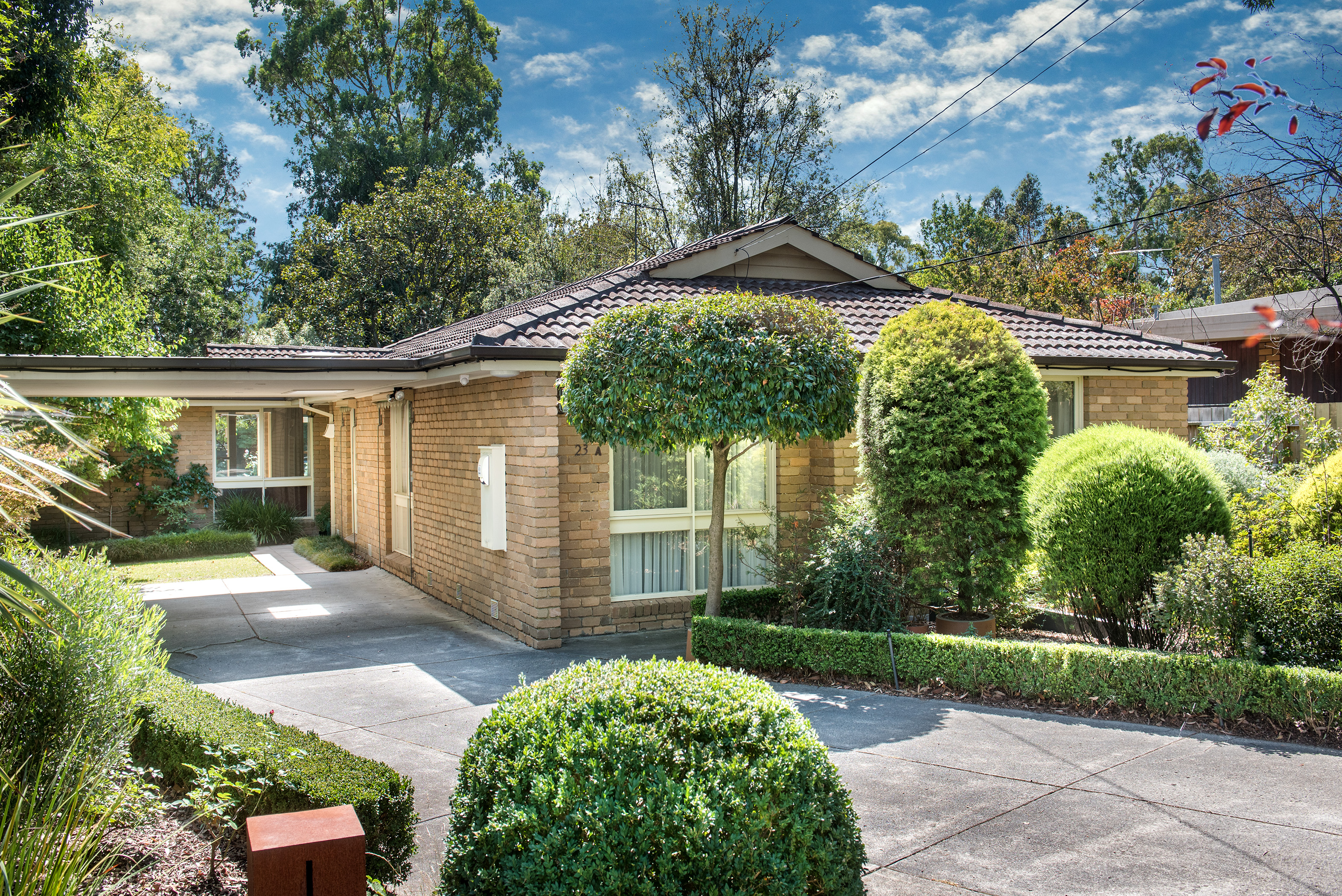 Rachel is knowledgeable, professional and always contacted us promptly at every stage. Everything happened at the time she said. She is great to deal with and we had a very good sale result.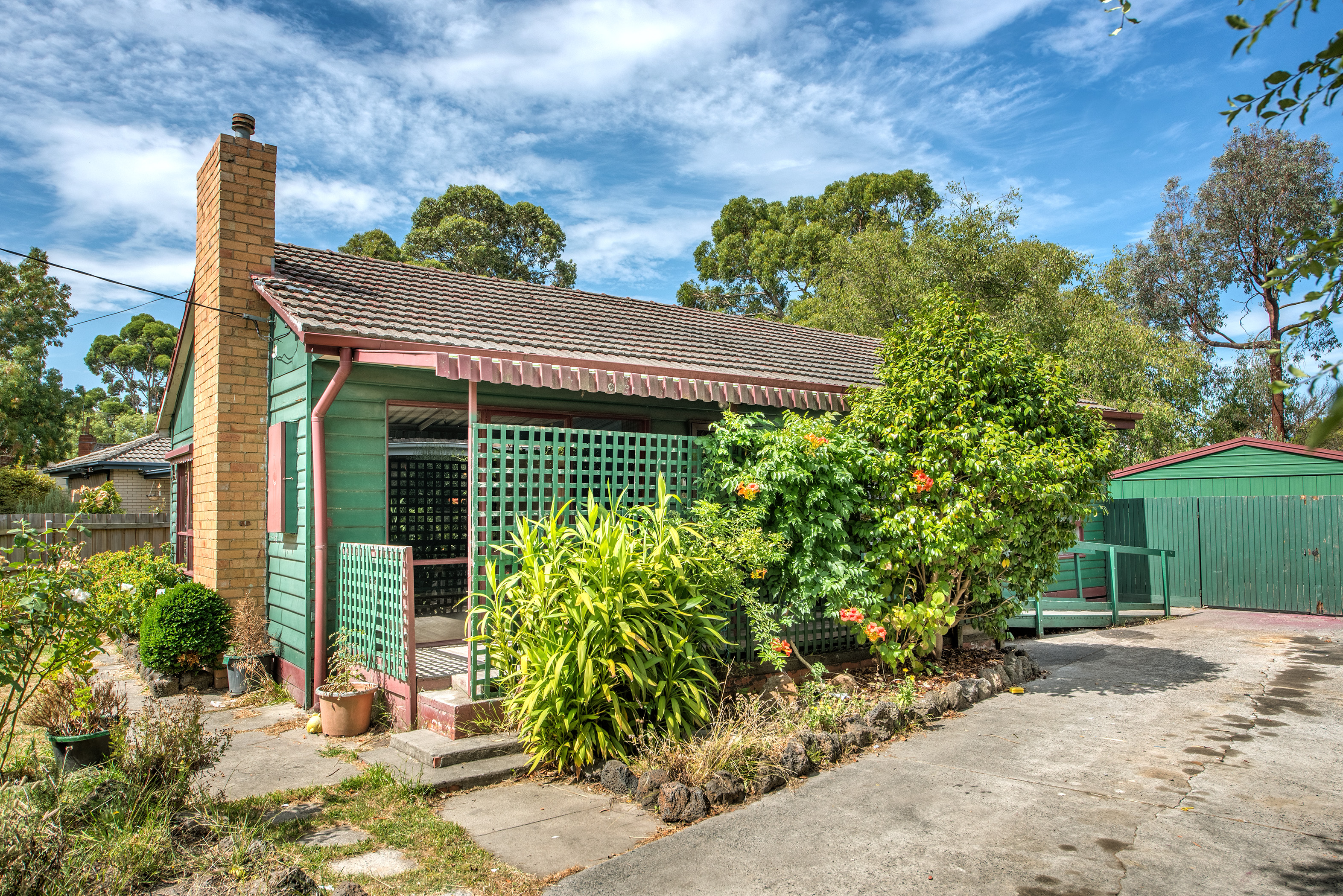 Having never sold a property before, we really had know idea where to start, Rachel guided us through the process with great professionalism & enthusiasm. She constantly kept us up to date either by email or telephone of all requirements which meant the whole process flowed seamlessly. We cannot thank Rachel enough for the great result and for being such a delight to deal with, we would not hesitate to recommend her to family & friends. Thank you once again Rachel.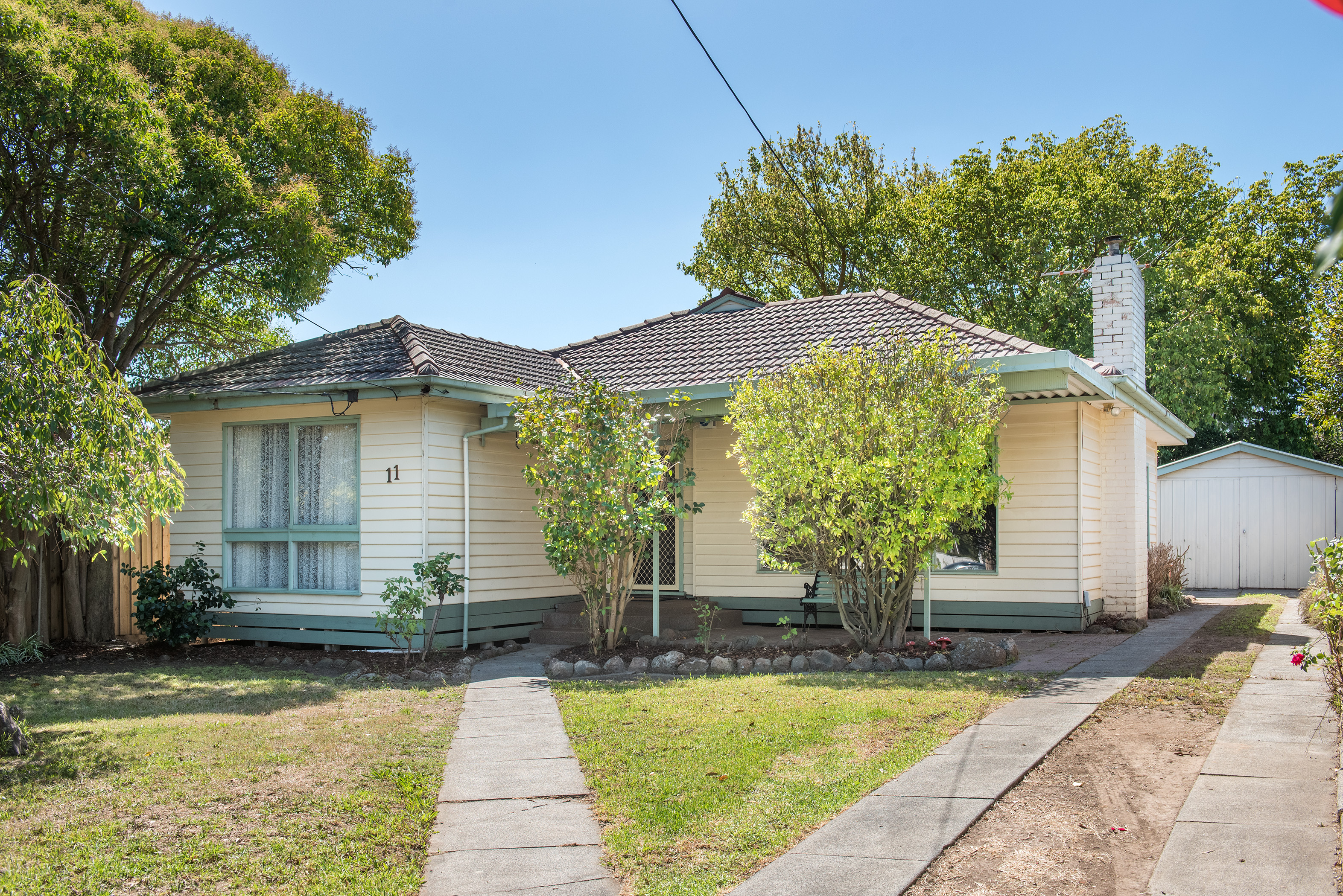 We were really impressed with Rachel's warm demeanour, great communication and honest approach. The experience we felt as buyers was great, and it adds to the overall joy of purchasing a new home. Rachel works hard for the seller, but is equally keen on making the buyer experience just as enjoyable. Thanks Rachel!
Very happy with the service, feedback and follow up.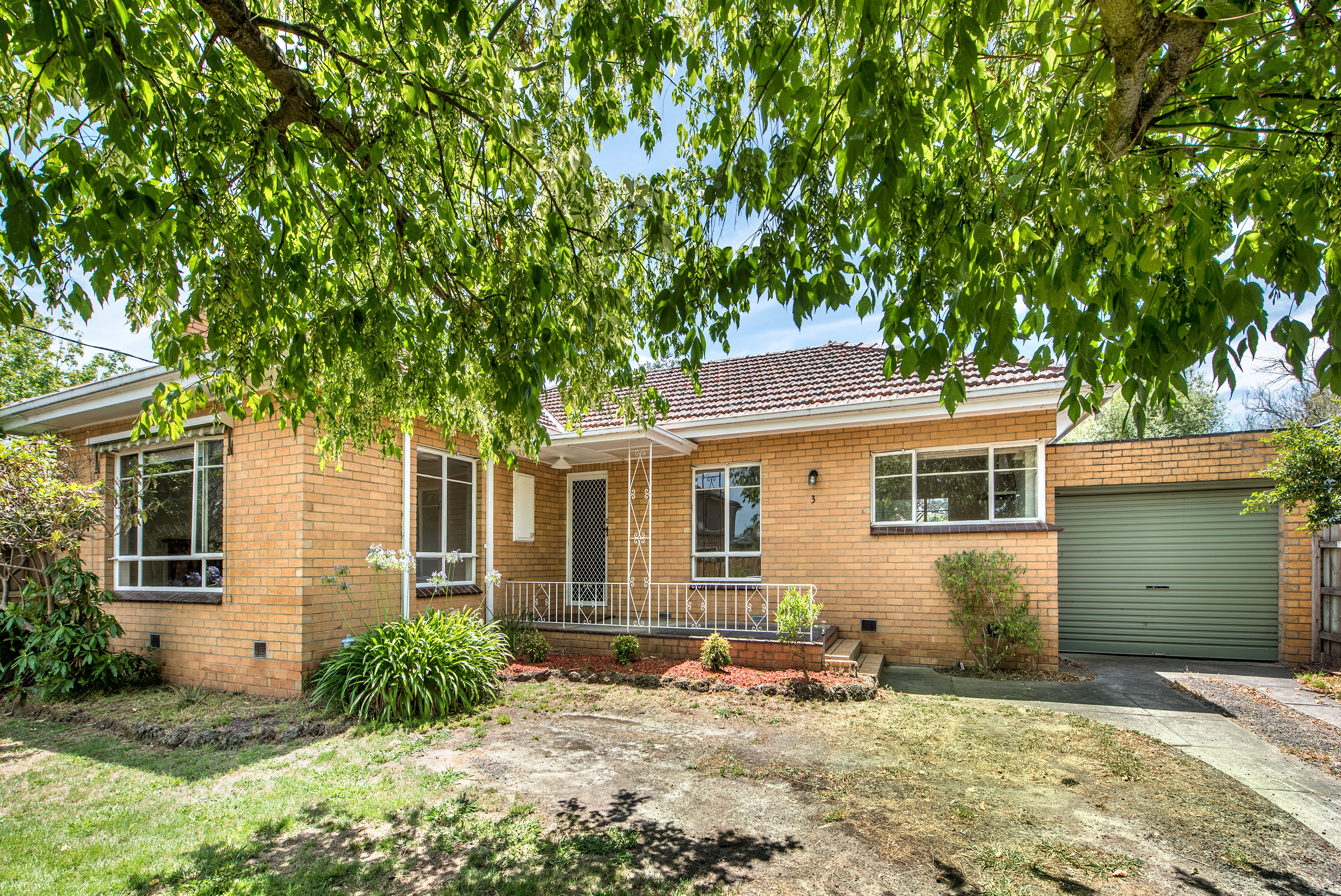 Crouching Tiger, Hidden Dragon When you first meet Rachel, she looks like a very nice calm and unassuming person. Don't be fooled. Beneath that exterior is a mine of market knowledge with the ability to clearly communicate and focus on the issues of selling a property, both positive and negatives, very perceptive of buyers interests and habits, and more importantly, to discuss with, encourage and position potential buyers for the sale. Rachel very ably managed the advertising campaigns, open days and follow -ups, while keeping us well appraised of the state of play. She was very realistic of the sale potential and provides the confidence to deal with the stresses of a property sale. Thank you very much for a great campaign.
Rachel helped us on purchasing 3 Tara Ave Blackburn, she is an agent with excellent property market knowledge. She normally returned my calls quite quick even when she was busy. She also organised a private inspection for us to suit our time. It was a quite enjoyable experience, I highly recommend Rachel!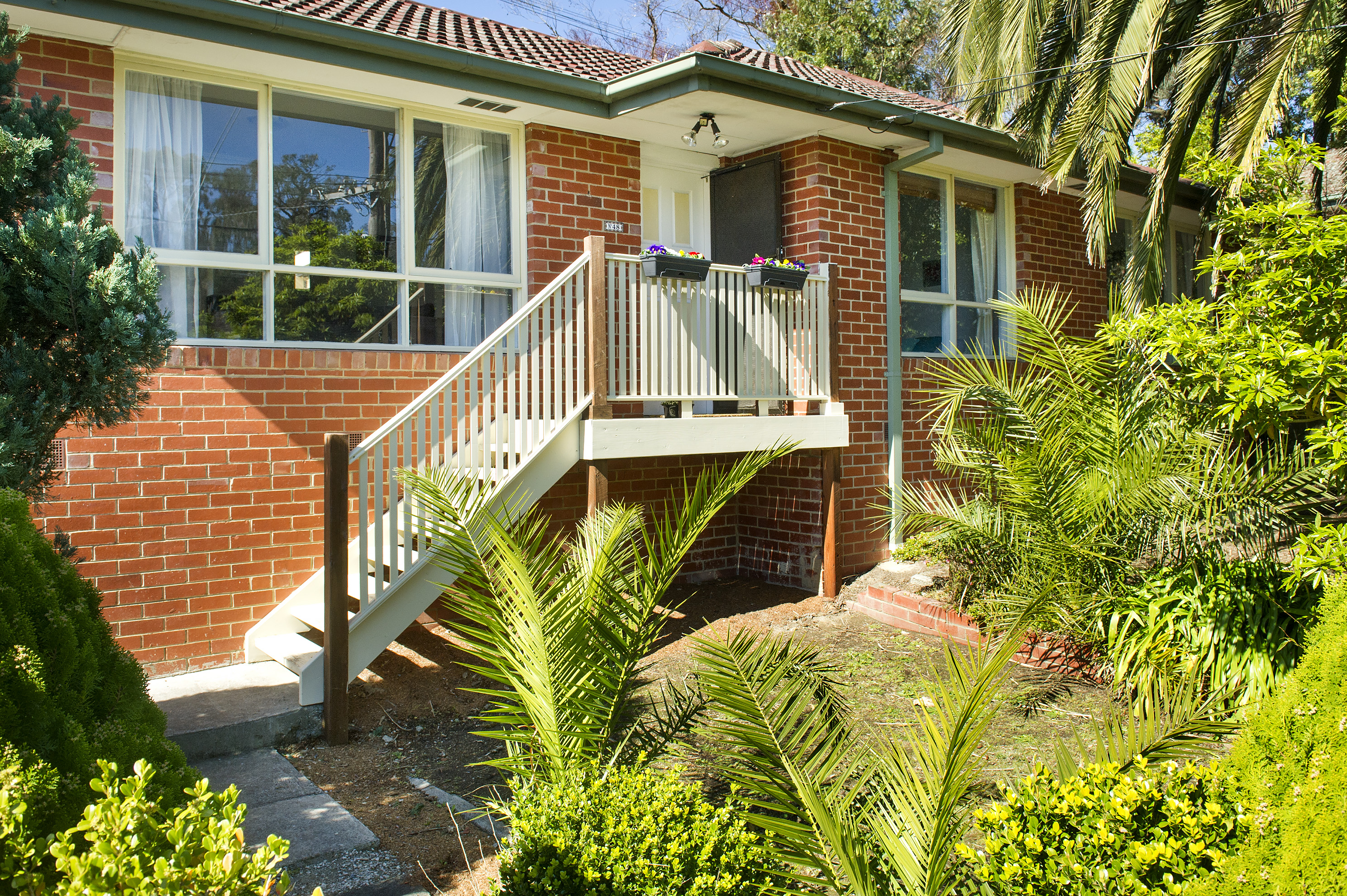 Rachel has sold two houses for me and I would definitely get her to do it for me again. She is always impeccably presented, professional, fun, patient, and realistic. She kept in constant contact with me throughout the sale of my house. I always knew where things were at with my open houses and who attended etc. I would have no hesitation recommending Rachel.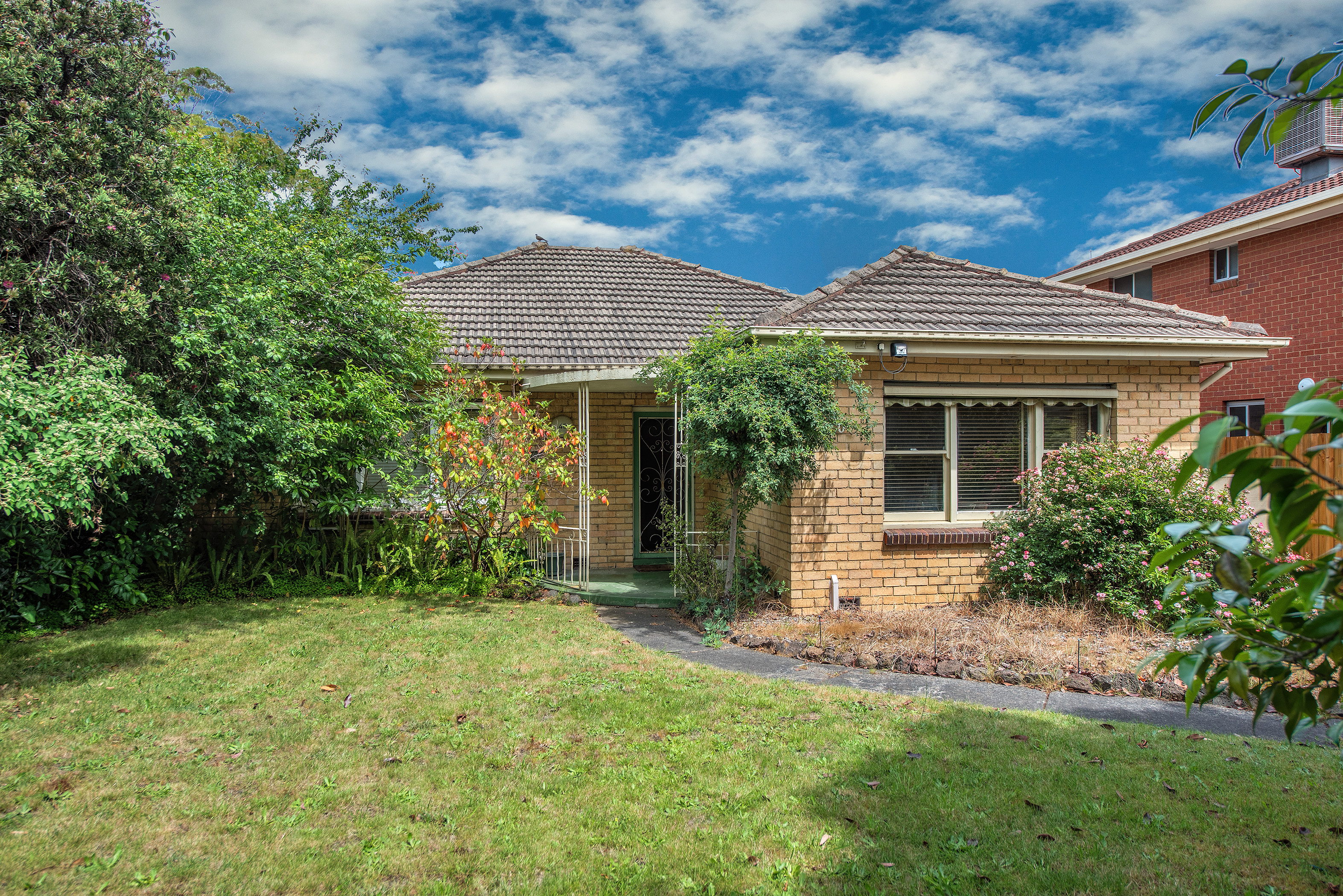 Rachel is a highly competent person with good interpersonal skills. She produced a comprehensive sales plan and kept me constantly informed on the interest in the site and who were likely to be players and who were not. Everything went off very smoothly, due to her constant attention, and we obtained a very good outcome.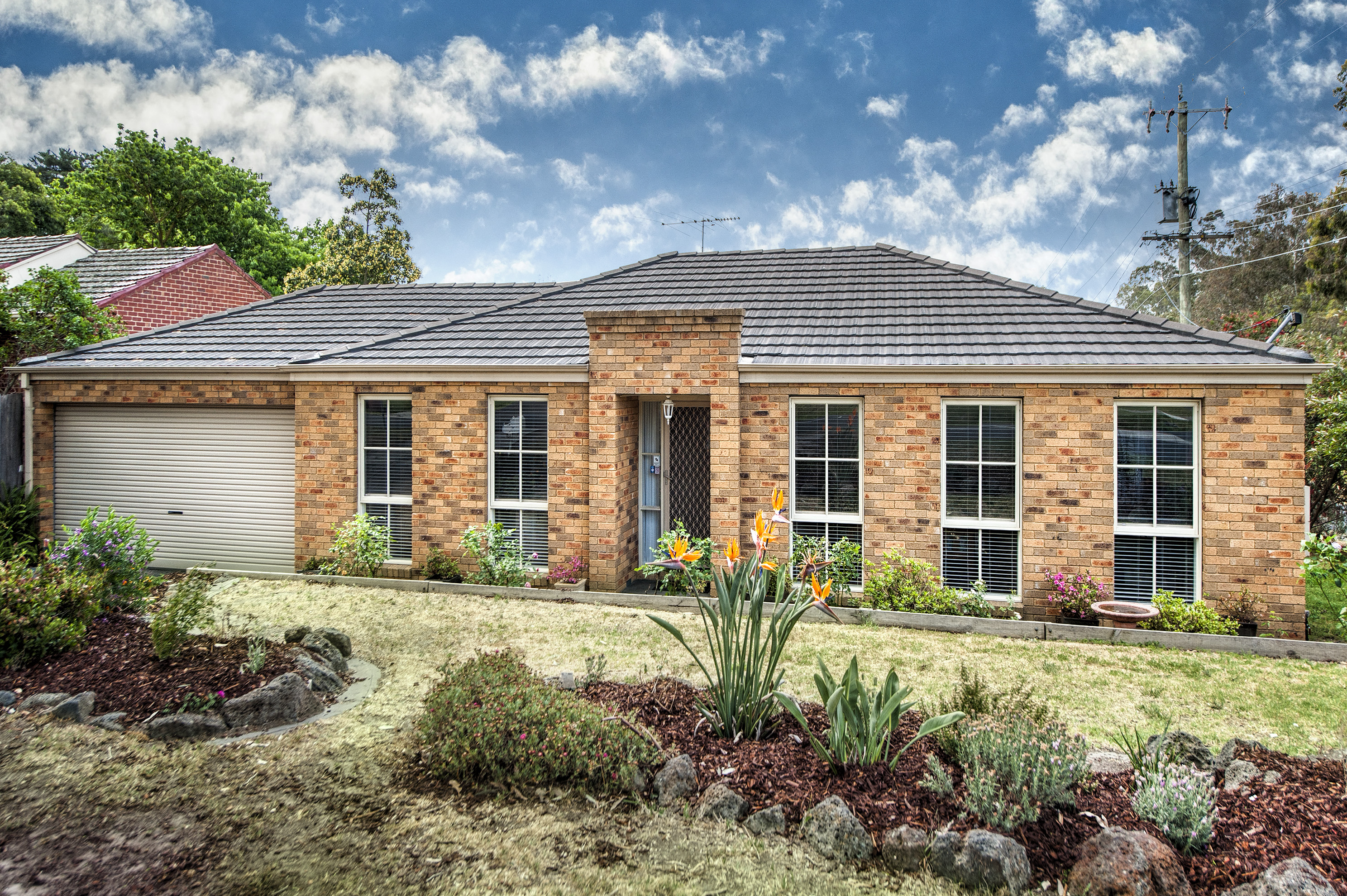 When I decided to sell my home my friend recommended Rachel Waters from Woodards Blackburn as Rachel sold there house early this year. The first meeting with Rachel I found her to be very honest,knowledgeable and sincere, I felt very relaxed and confident with Rachel right through the campaign and also the other team members at Woodards. If you are considering selling your home I recommend you talk to Rachel before going anywhere else.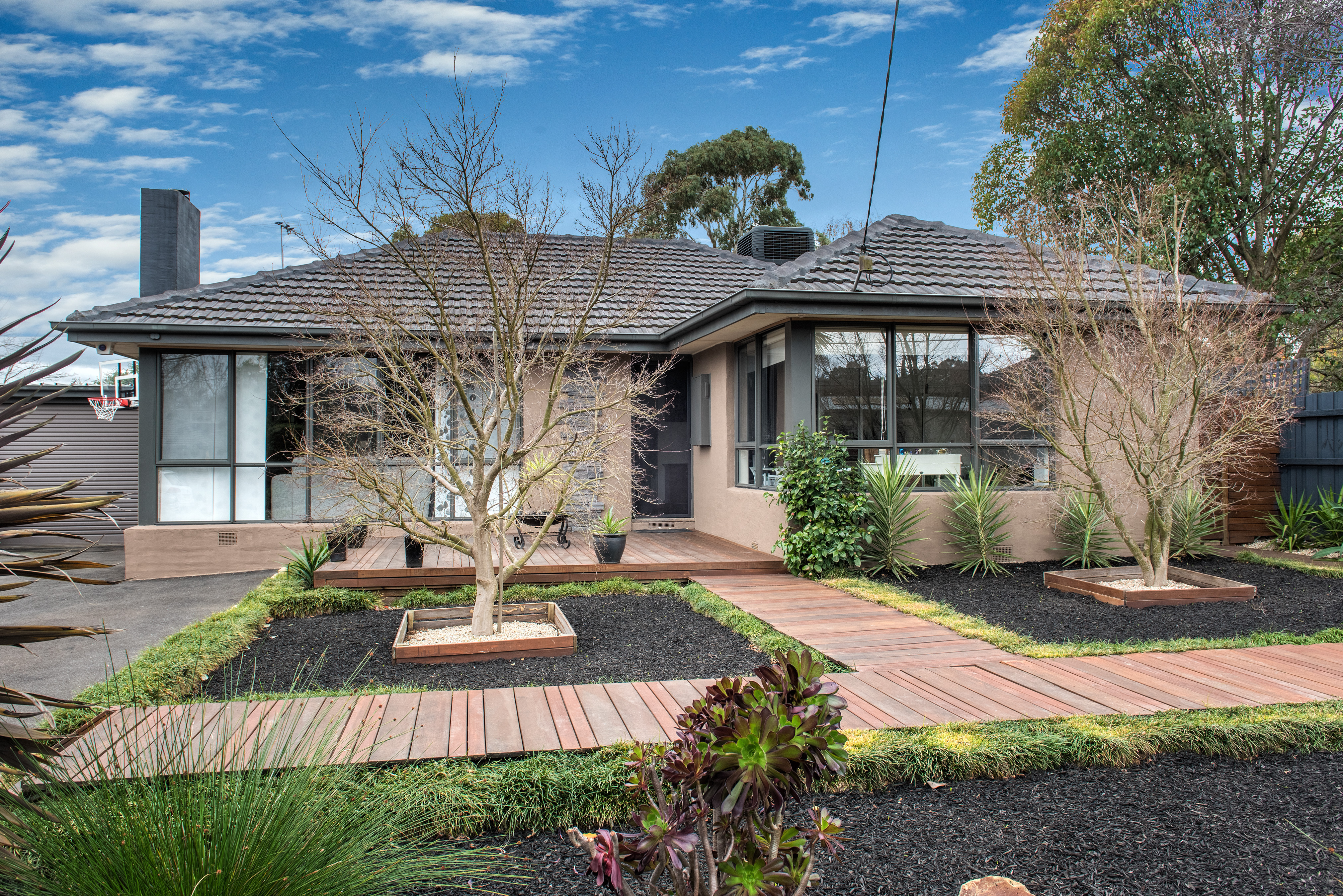 We would be happy to recommend Rachel as she was professional and friendly. No question was too dumb and her honest and true nature was pleasant to deal with.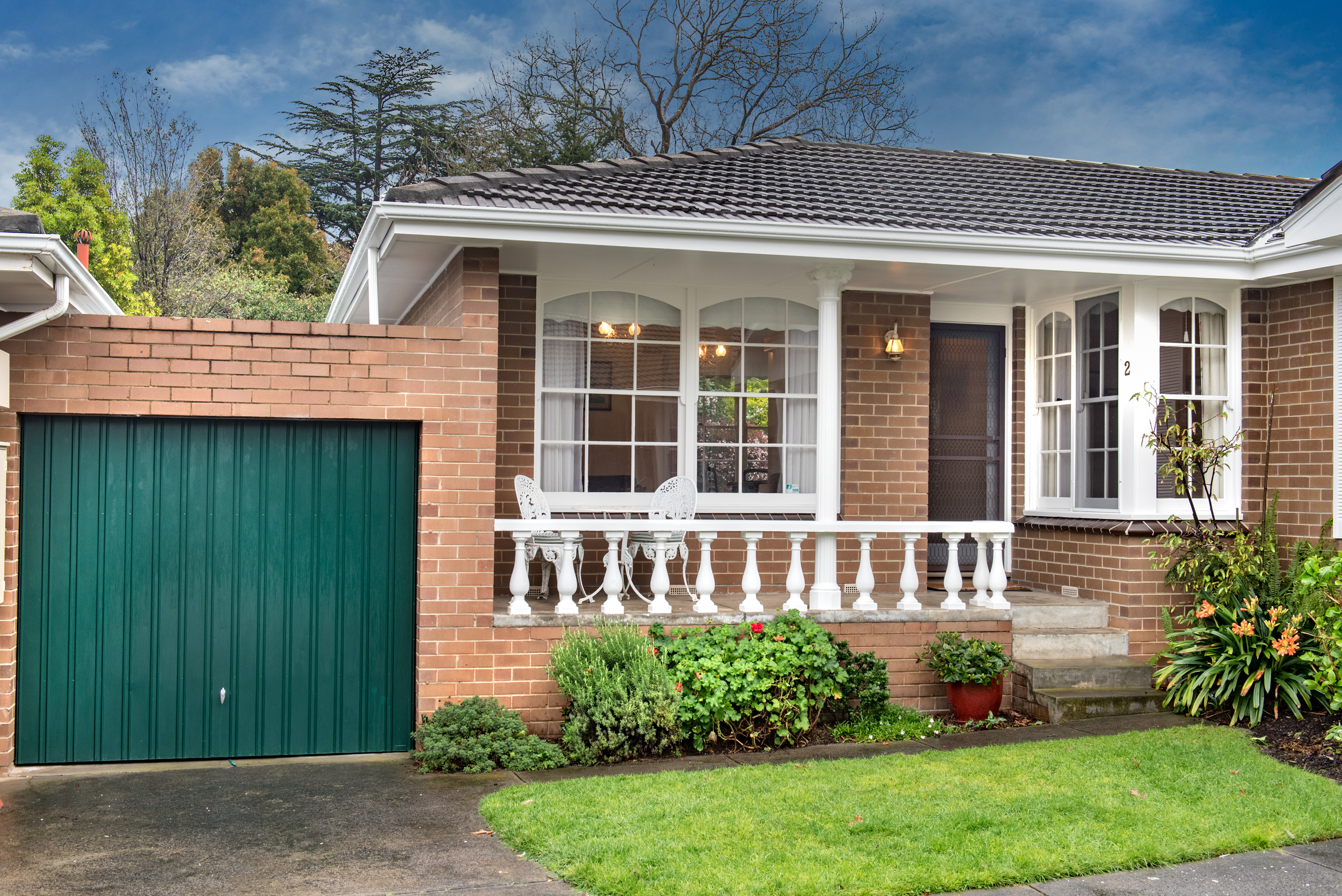 From the first time we met Rachel we were impressed with her enthusiasm and professionalism. Her service, communication and follow up were excellent throughout the whole sale process. Rachel clearly identified the most credible and interested buyers and worked closely with them to build interest in the property and the right dynamics for a successful auction. As it turned out the property sold the day before the auction at price well above our original expectations. Thank you Rachel!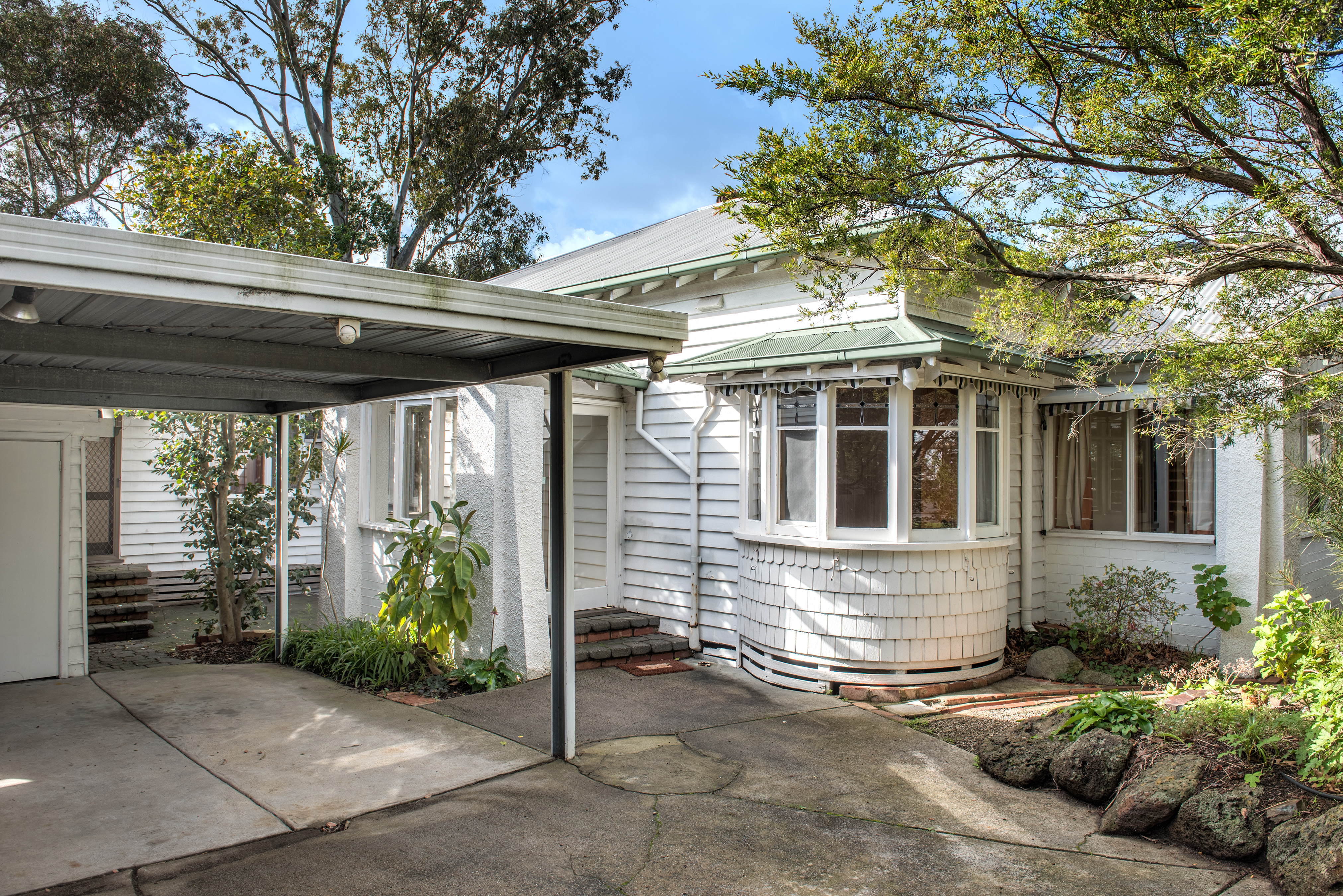 Rachel Waters and Cameron Way from Woodards Blackburn recently sold our childhood home following the death of our mother. They were extremely easy to work with from our first meeting right throughout the campaign. They are professional, courteous, compassionate, accomodating and responsive. The involved us in choice of photos and text for the advertising and gave fantastic feedback following all open for inspections and were easily contactable. The outcome was a fantastic result on the day of auction. I would not hesitate to use them again.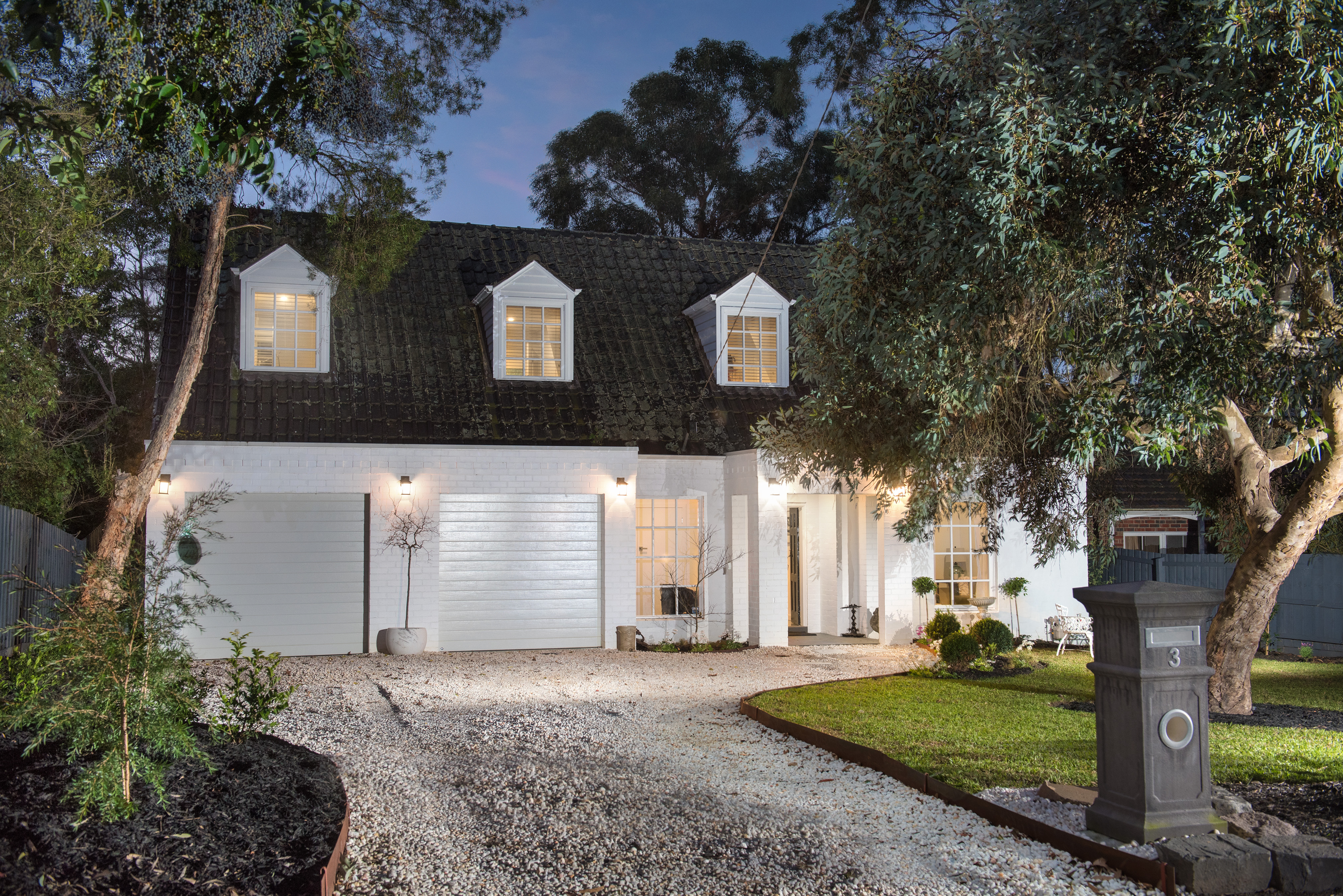 We were immediately impressed by Rachel's knowledge not only locally but in general regarding the sale of our home. Always professional, friendly and never tried to " sell" us an idea or point of view. Overall it was a pleasant experience from the time the campaign started until the sale of our home at auction. I recommend Rachel without hesitation.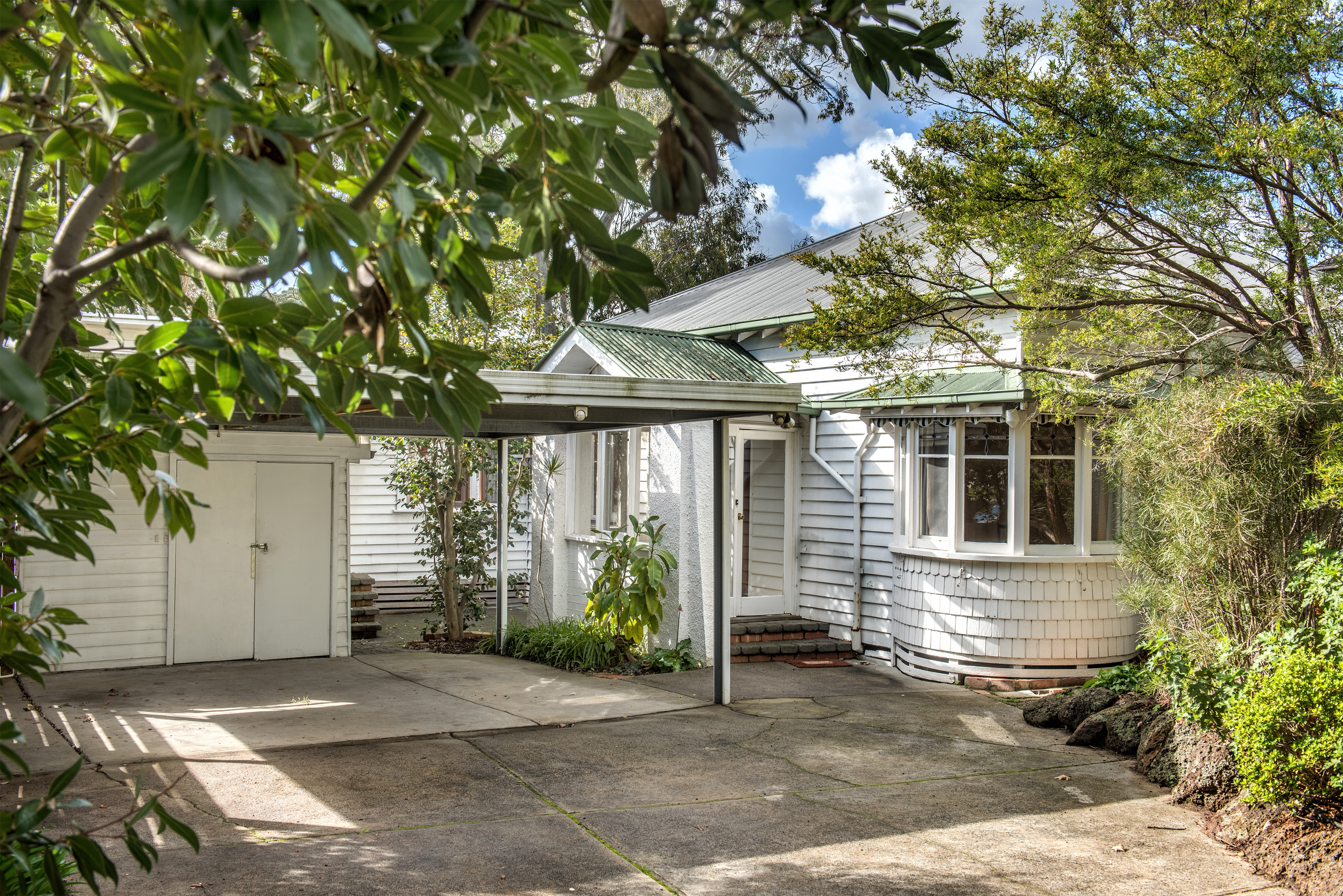 I was very pleased with Rachel and Woodard's Blackburn in general. As a person who had previously received poor advice and service from an agent I was nervous and somewhat sceptical. As I live in rural Victoria, 300 km from the sale property, I relied heavily on Rachel and the Woodards team to conduct the inspections and deal with all of the inquiries. I was thrilled with the end result as we received a price considerably in excess of our reserve. Again, Rachel's advice was spot on in relation to setting the reserve and how she thought the auction would unfold. Importantly, Woodard's commission was very reasonable and money well spent I cannot stress how happy I am with Rachel's efforts. I trusted her to handle the sale and followed her advice to the letter. She did not lead us down. Real estate agents are often seen in a poor light. However my experience has taught me just how important an agent is in relation to marketing, introducing purchasers, conducting inspections, dealing with general queries and handling the negotiations and sale. Cameron Way was also an excellent auctioneer.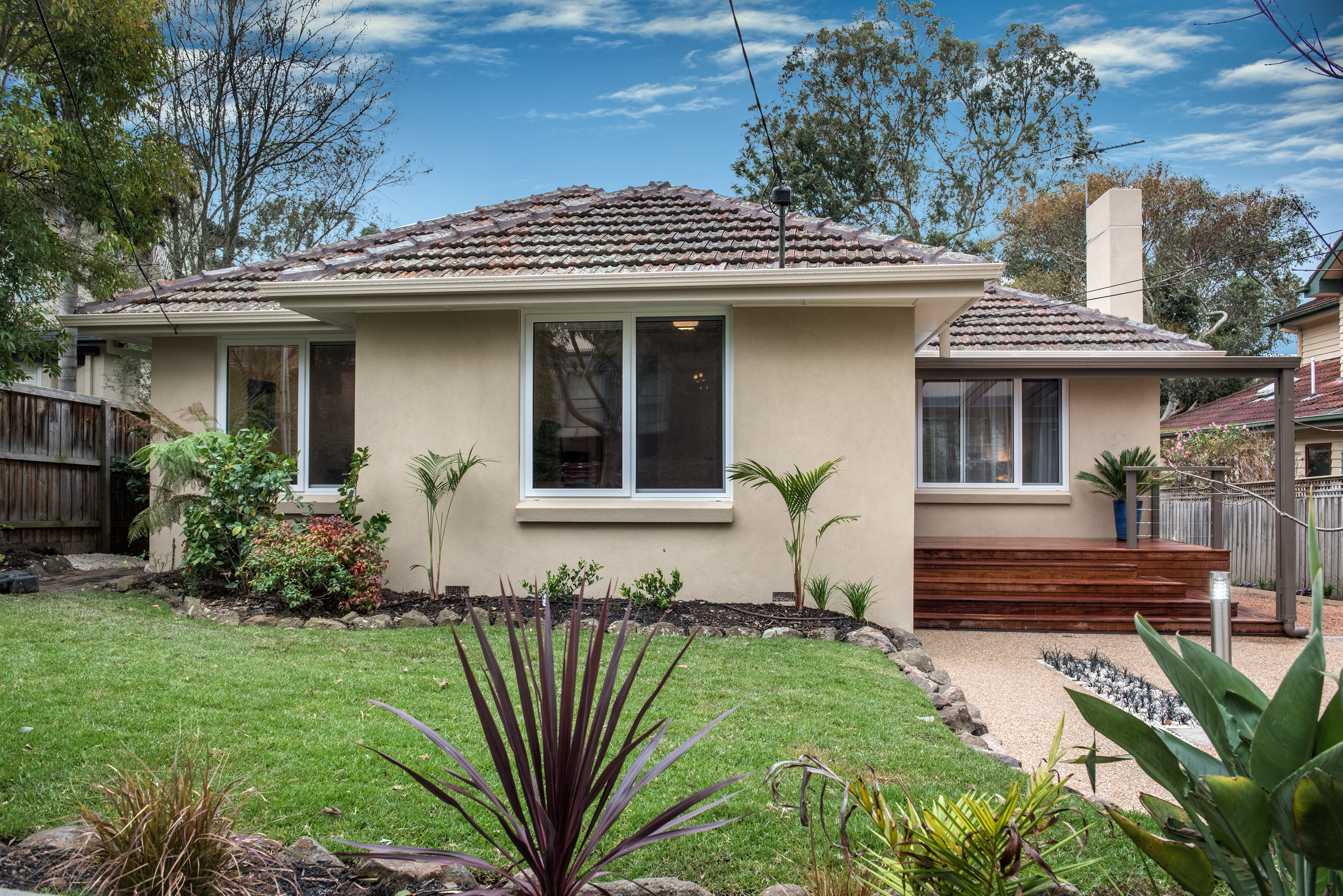 Rachel was a delight to work with. She was punctual and efficient in regards to all aspects of the sale of my property. Rachel ensured everything happened when it needed to and was happy to facilitate any request I made. Julian and Rachel were a winning team in their approach to navigating the stresses and pressures associated with preparing my house for market and the auction process. Rachel's "will do" attitude and ability to attend to details and follow up buyers, and Julian's more relaxed and easy going demeanor ensured we were calm and confident as auction day approached. Many thanks to this great team for a successful and straightforward sale.
Rachel was very professional dealing with us, always fast, and willing to take queries. Would recommend!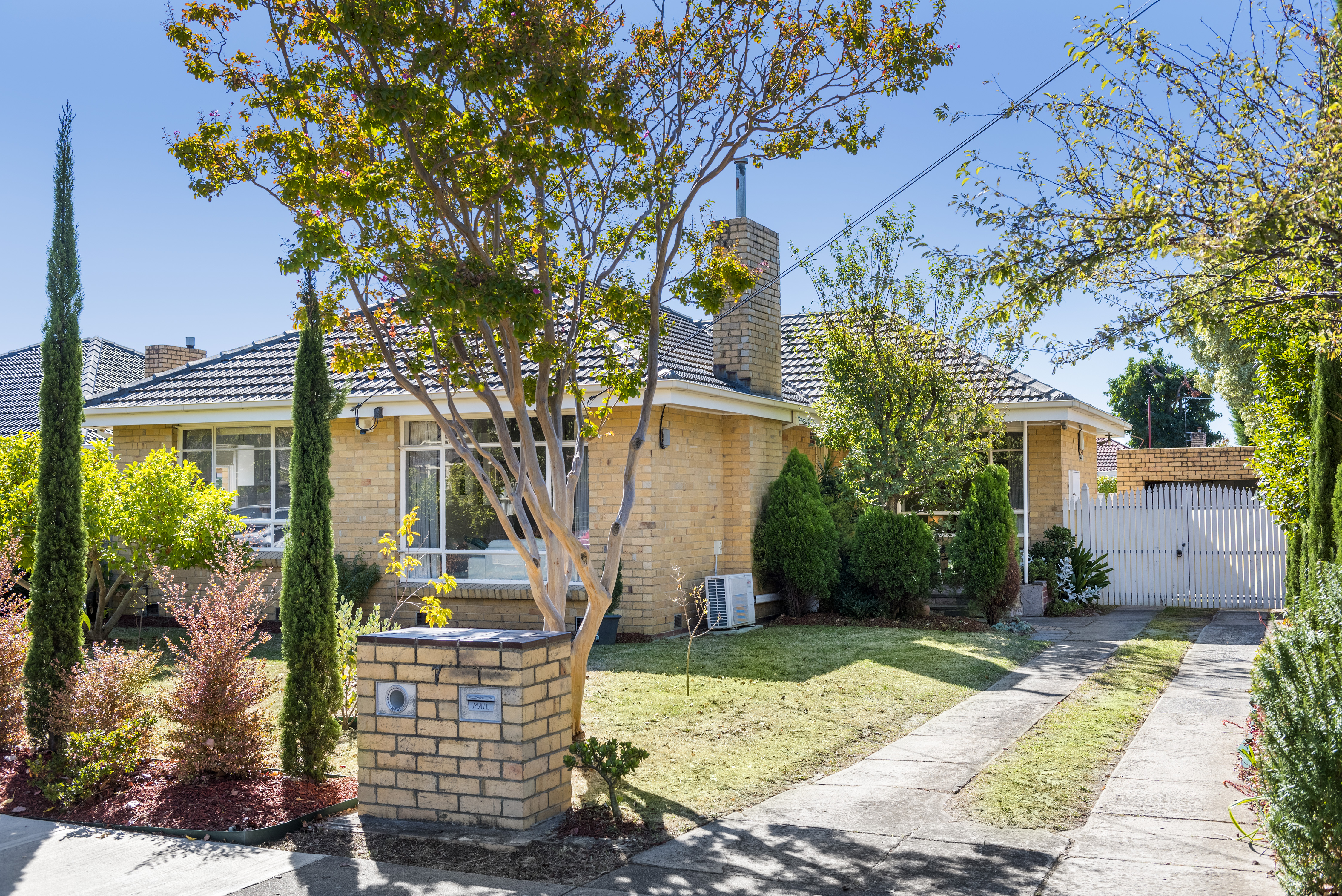 My husband and I would like say how happy we are with the whole campaign on sale of our family home. Even before we signed up with Rachel Waters from Woodards, she gave us very comprehensive information on a campaign flow, honest and fair appraisal of the house and information on what price we can expect. The sale campaign was led smoothly, we were informed of every step and a result after every inspection. We had two meetings with Rachel during the campaign, when she informed us on interest of the market and highlighted possible expectations. On the auction day, our property passed in, but Rachel has continued negotiations and was able to sell our property at a good price. Thank you Rachel for all your great work!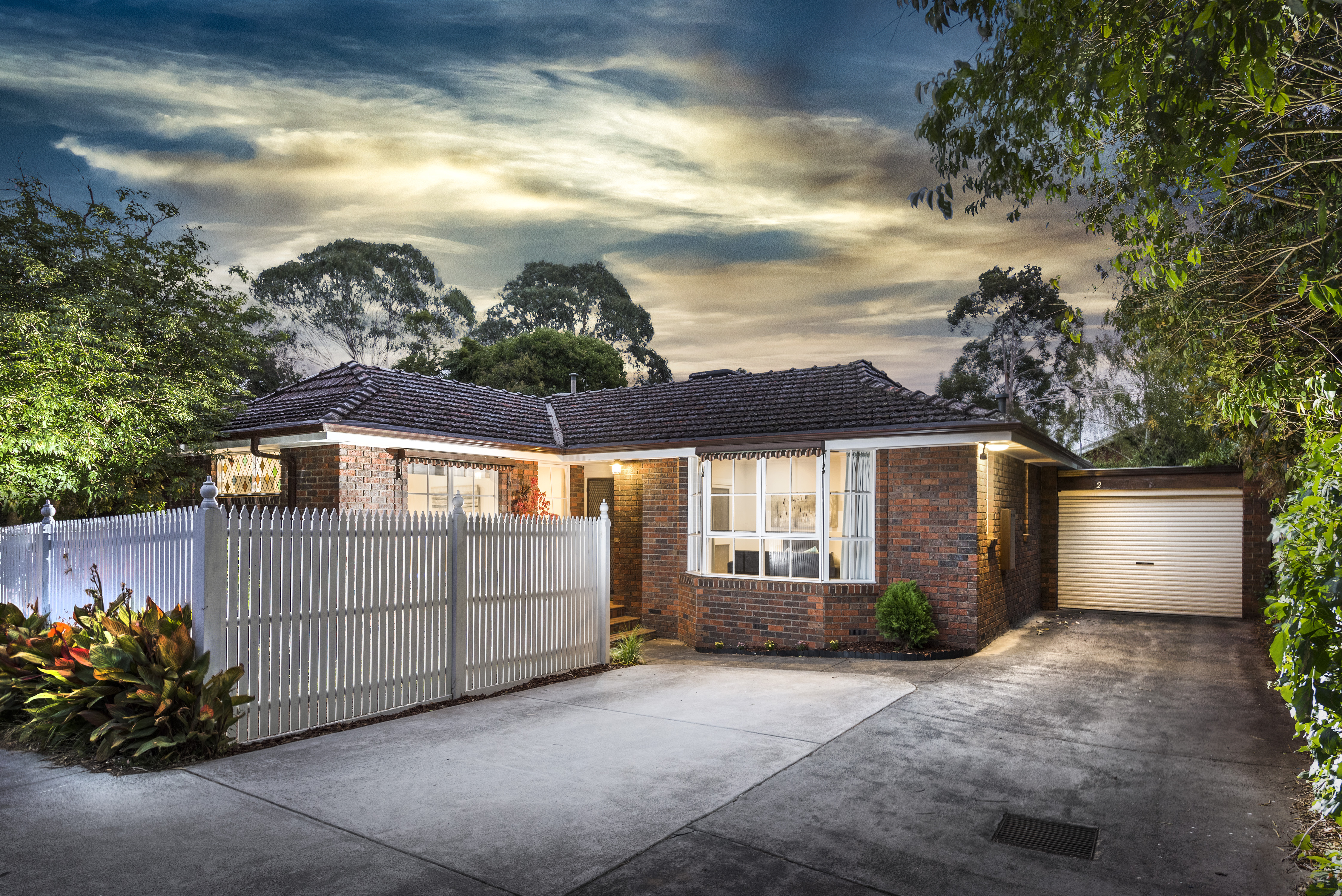 Rachel has been a fantastic agent for us. She was knowledgeable and was a pleasure to deal with. She provided great advice to help us best market our property. We were kept well informed throughout the whole campaign and her systematic approach of providing us with reports gave us great comfort in knowing things were on track.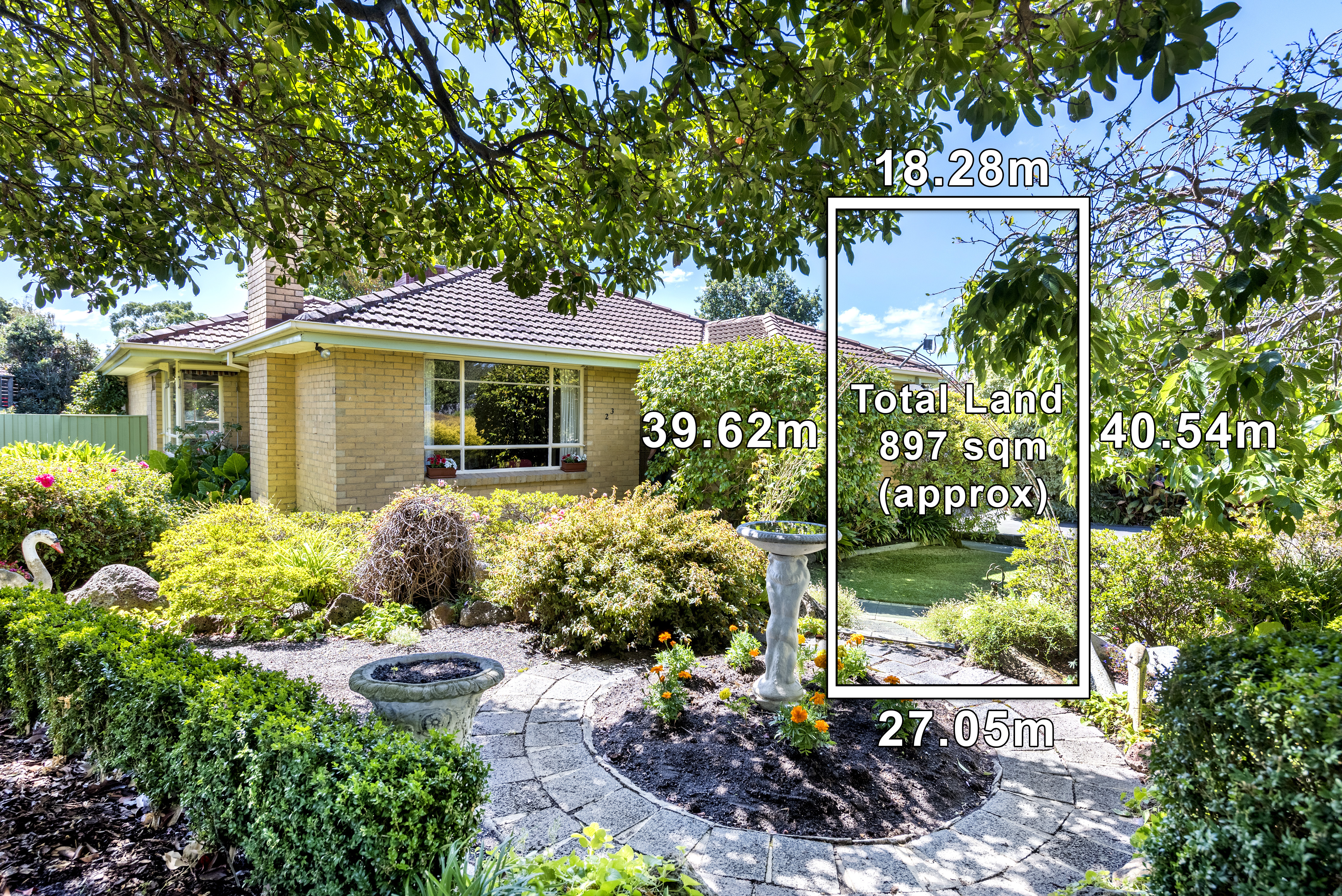 A very professional and nice salesperson accelerate our purchase transaction done well. We really recommend her.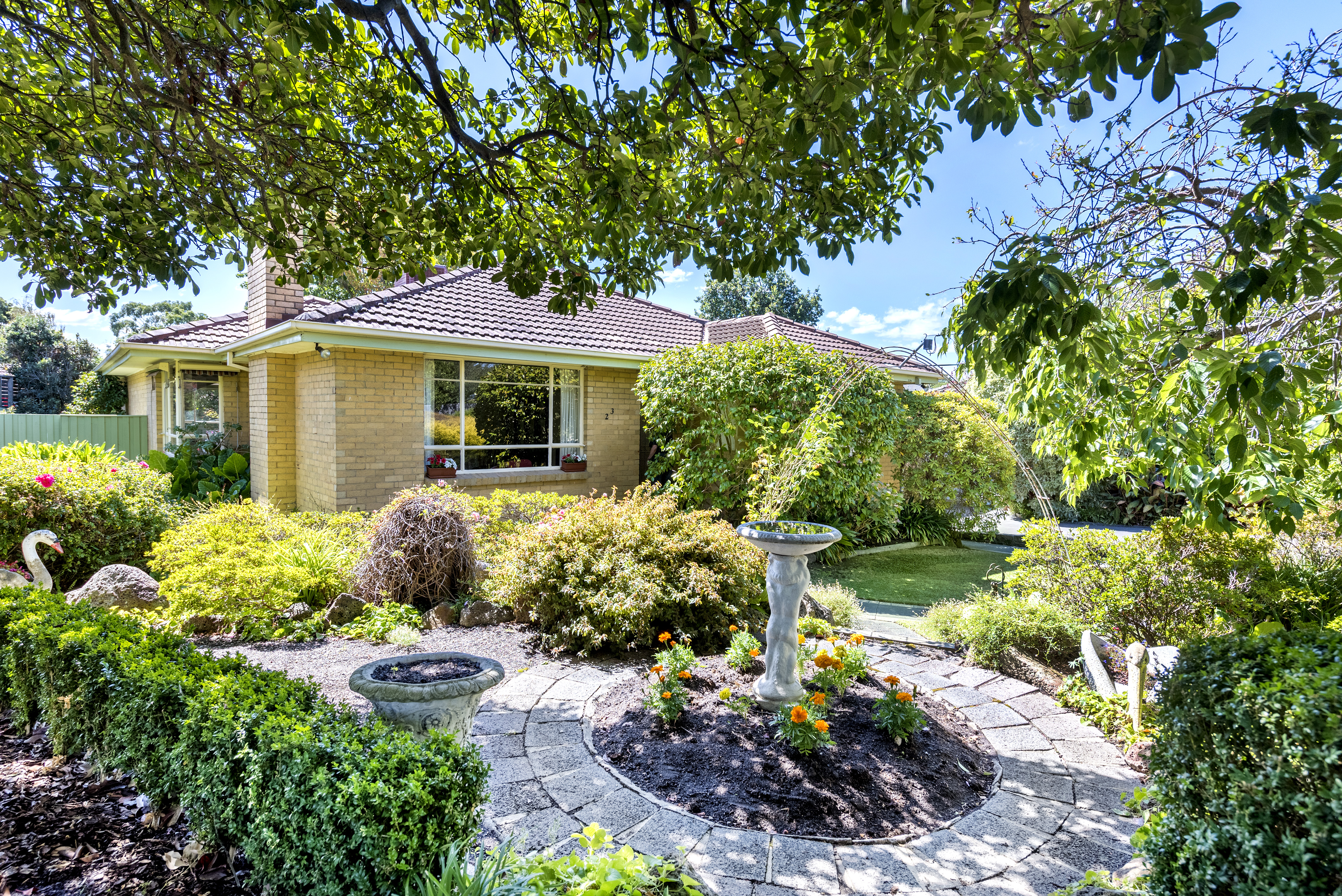 Rachel was highly recommend by very good friends. Rachel was very friendly, and her knowledge of the area was first class. In our opinion Rachel went well beyond the call of duty to ensure that the outcome for us was what we were looking for. Thank you Rachel for all you did for us.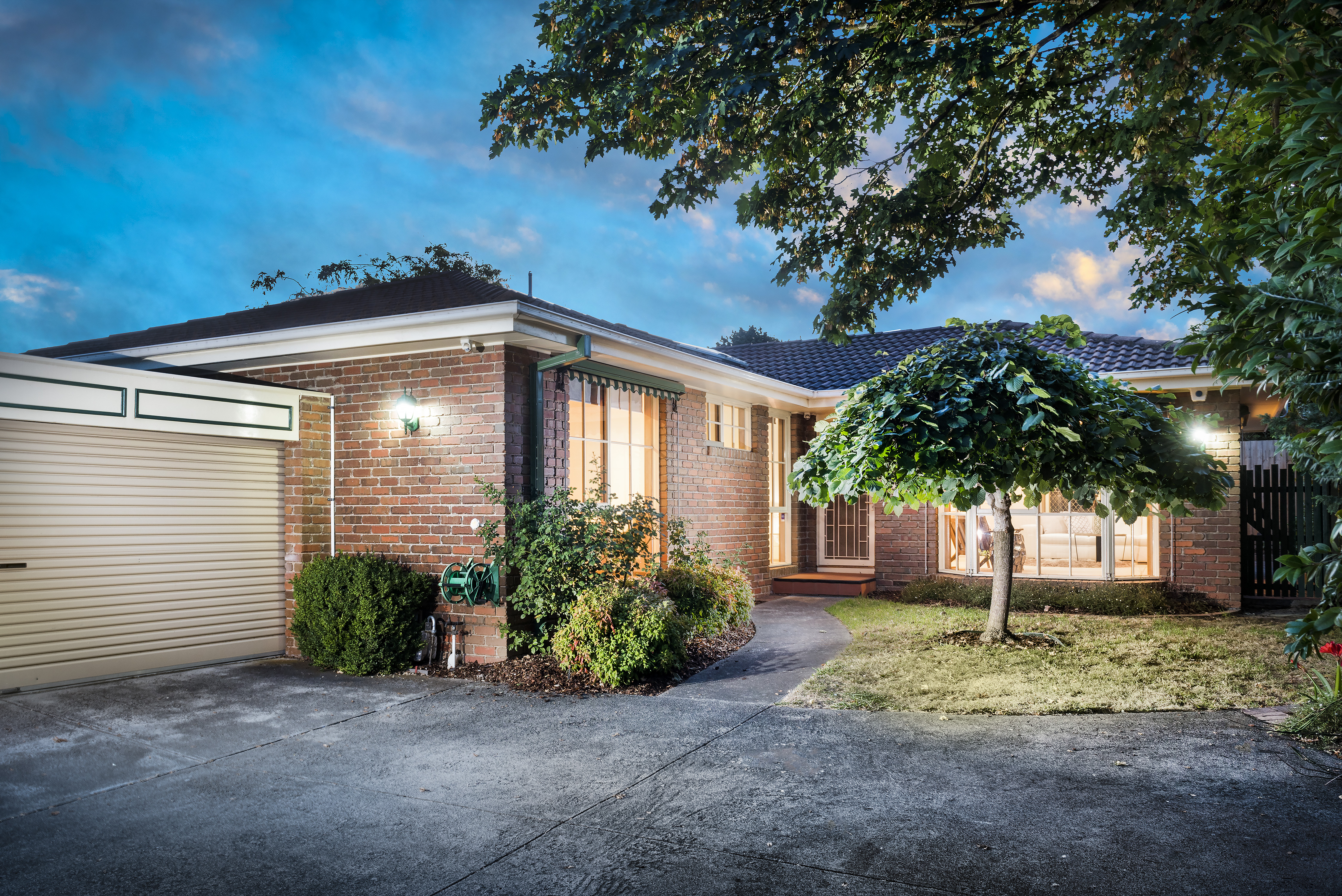 Rachel provided exceptional service and advice in the sale of our unit. She shared her excellent knowledge of the local market and was always professional, courteous and ready to provide advice. We were kept abreast of all potential buyers and achieved a great result at auction. We're very, very happy with her and the team at Woodards Blackburn. Thank you, Rachel!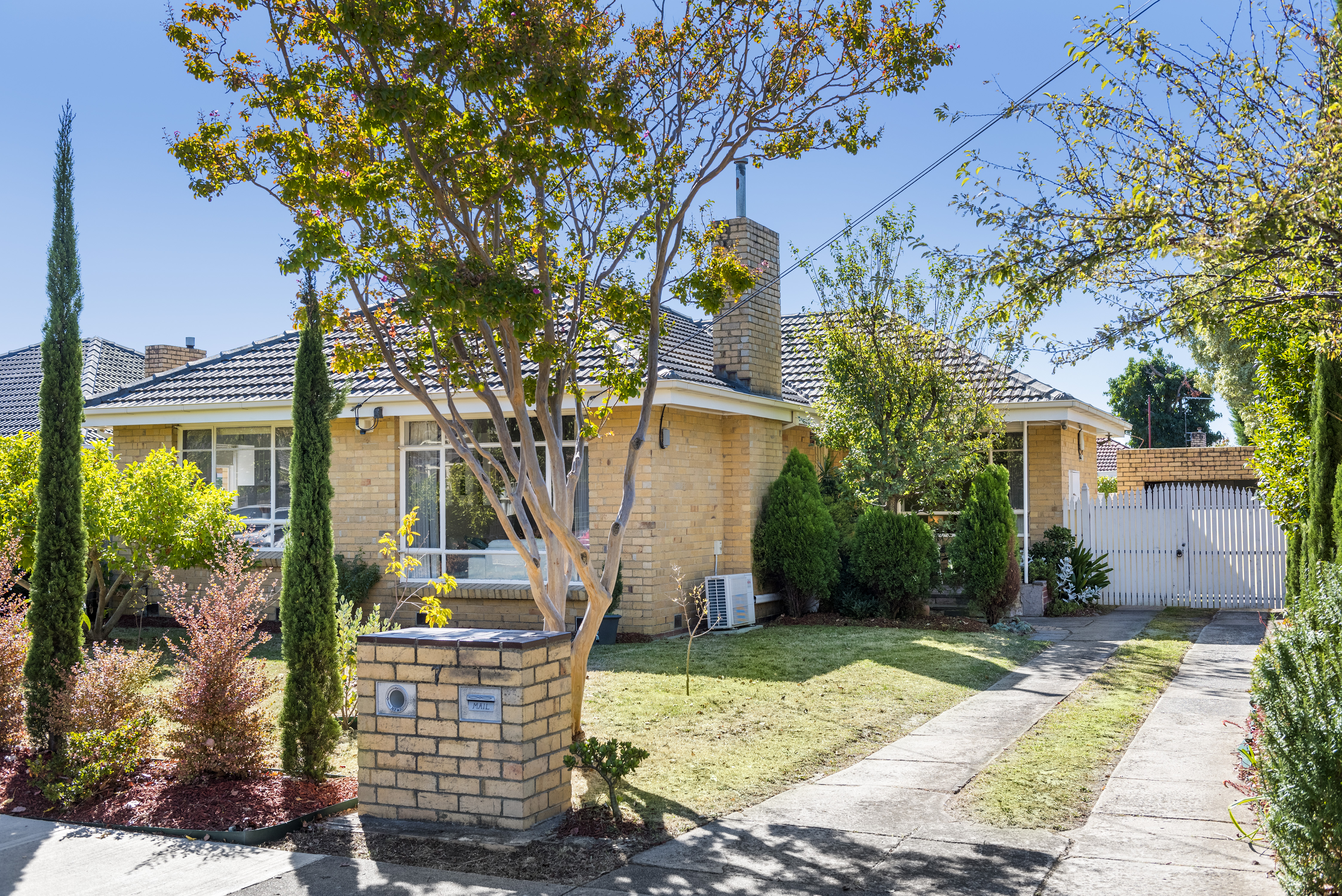 My husband and I would like say how happy we are with the whole campaign on sale of our family home. Even before we signed up with Rachel Waters from Woodards, she gave us very comprehensive information on a campaign flow, honest and fair appraisal of the house and information what price we can expect. The sale campaign was led smoothly, we were informed of every step and a result after every inspection. We had two meetings with Rachel during the campaign, when she informed us on interest of the market and highlighted a possible expectations. On the auction day, our property passed in, but Rachel has done so good negotiation, so our property has still reached a good praise. Thank you Rachel for all your great work!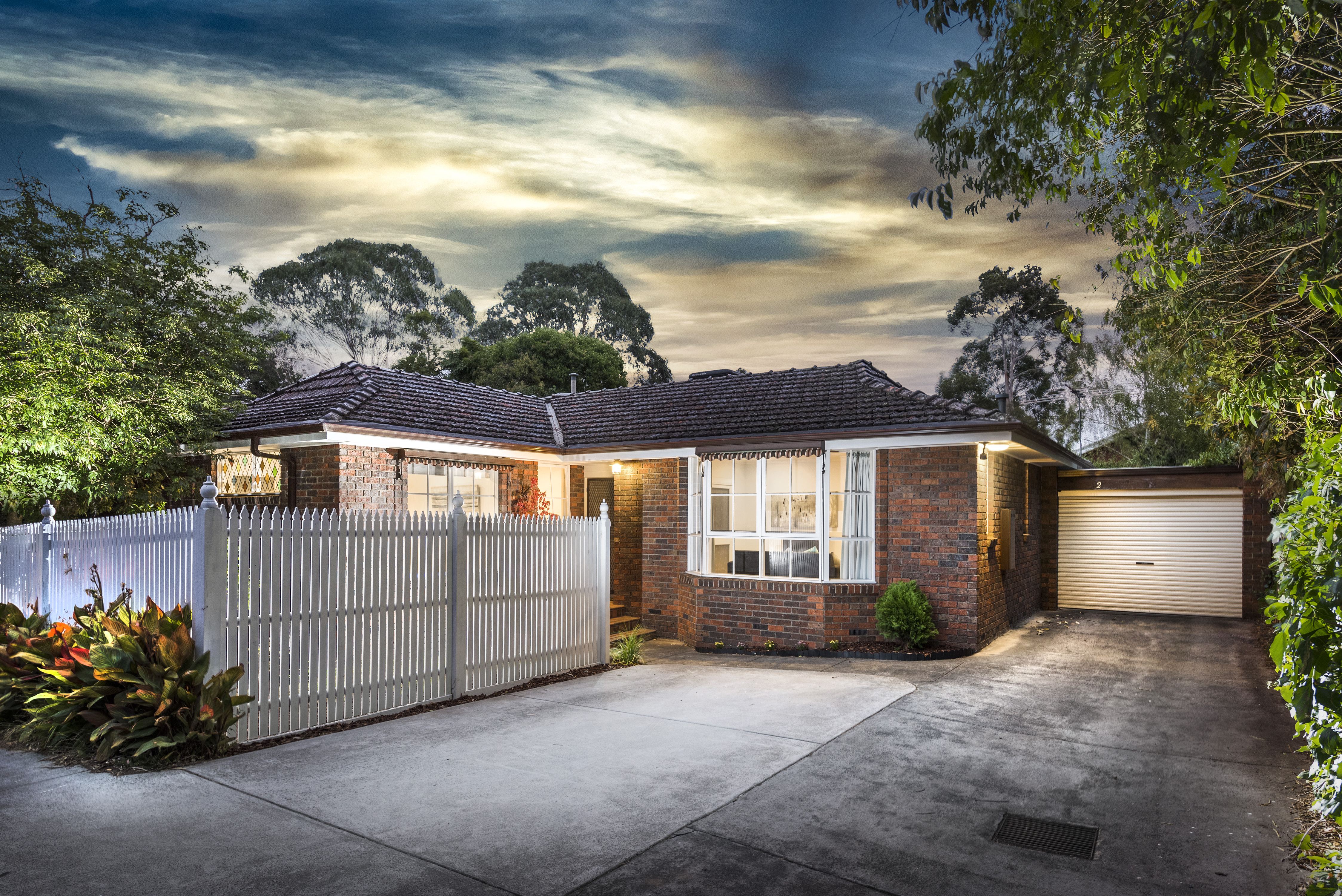 Rachel has been a fastatistic agent for us. She was knowledgeable and was a pleasure to deal with. She provided great advice to help us best market our property. We were kept well informed throughout the whole campaign and her systematic approach of providing us with reports gave us great comfort in knowing things were on track.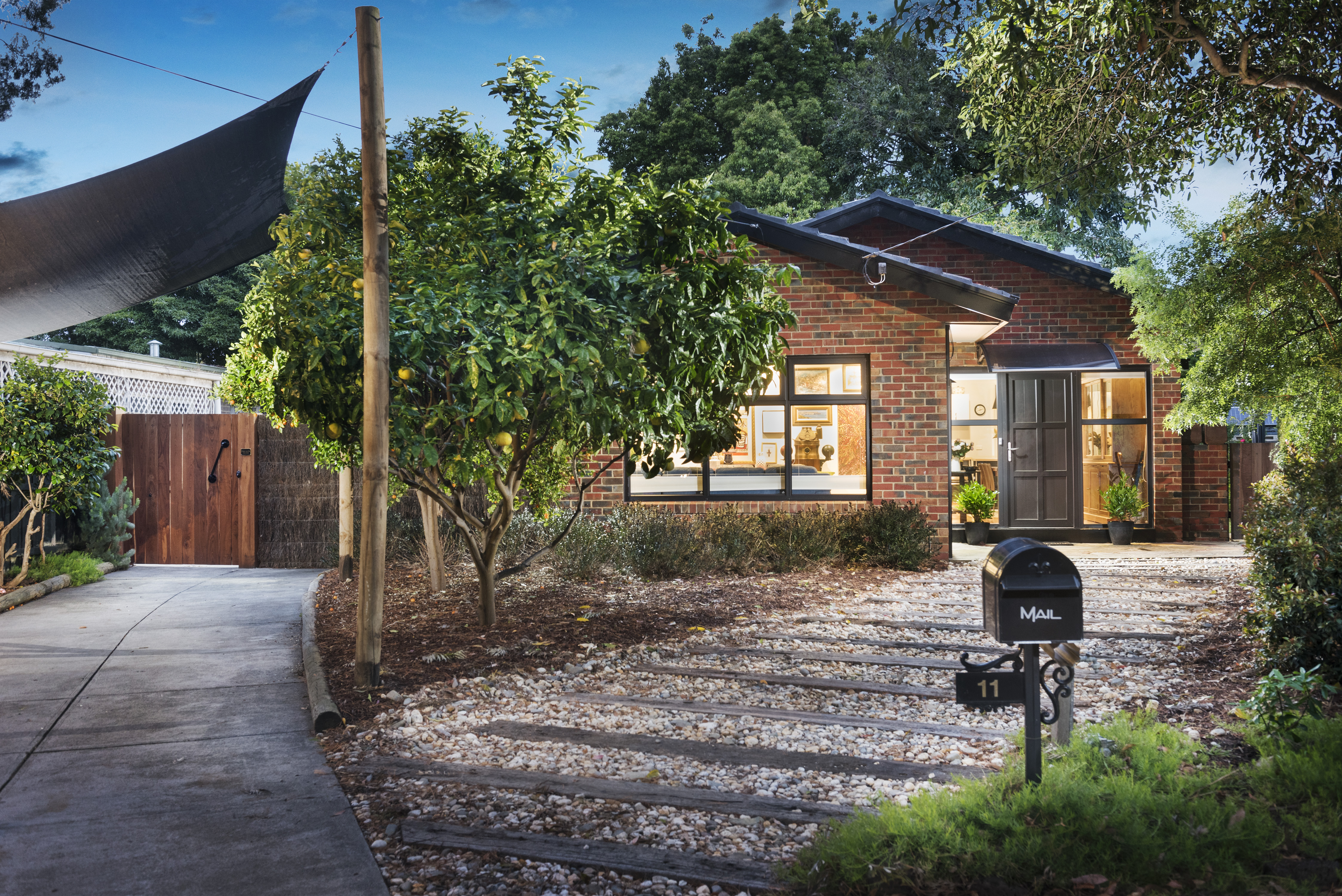 I monitored Rachel's work for 12 months before engaging her to sell our property. During that time we were in touch and she always went above and beyond to make me feel like a special client even though I gave her no assurances we would even sell our house. I got in touch with many other agents during that time but the attention to detail, market research and personal touch from Rachel won us over. The entire process went smoothly with us always feeling in the loop and supported by her and the Woodards team. I would highly recommend Rachel if you want a caring, honest and experienced advocate for your property sale.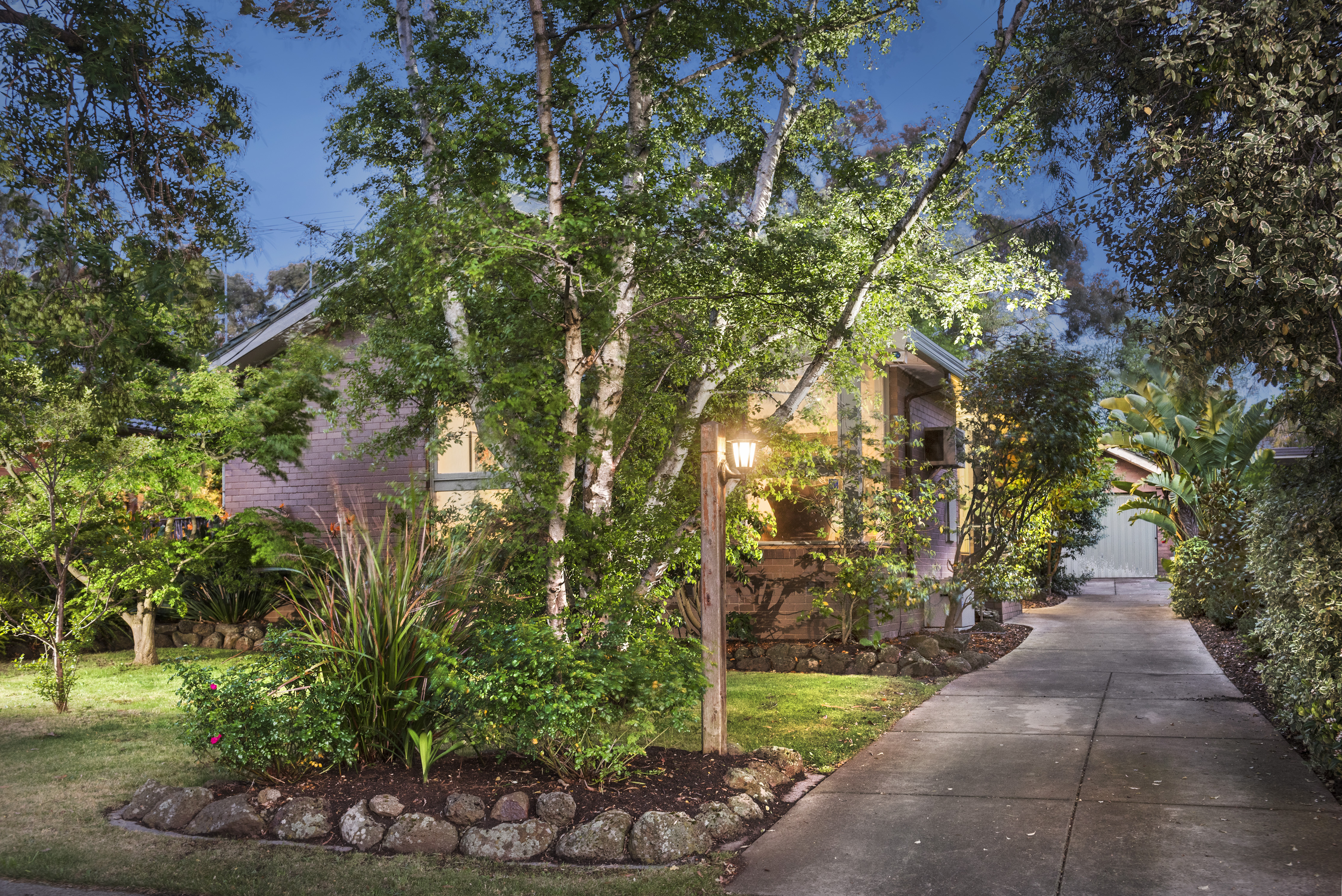 Beautiful manner & transparent. Great communication skills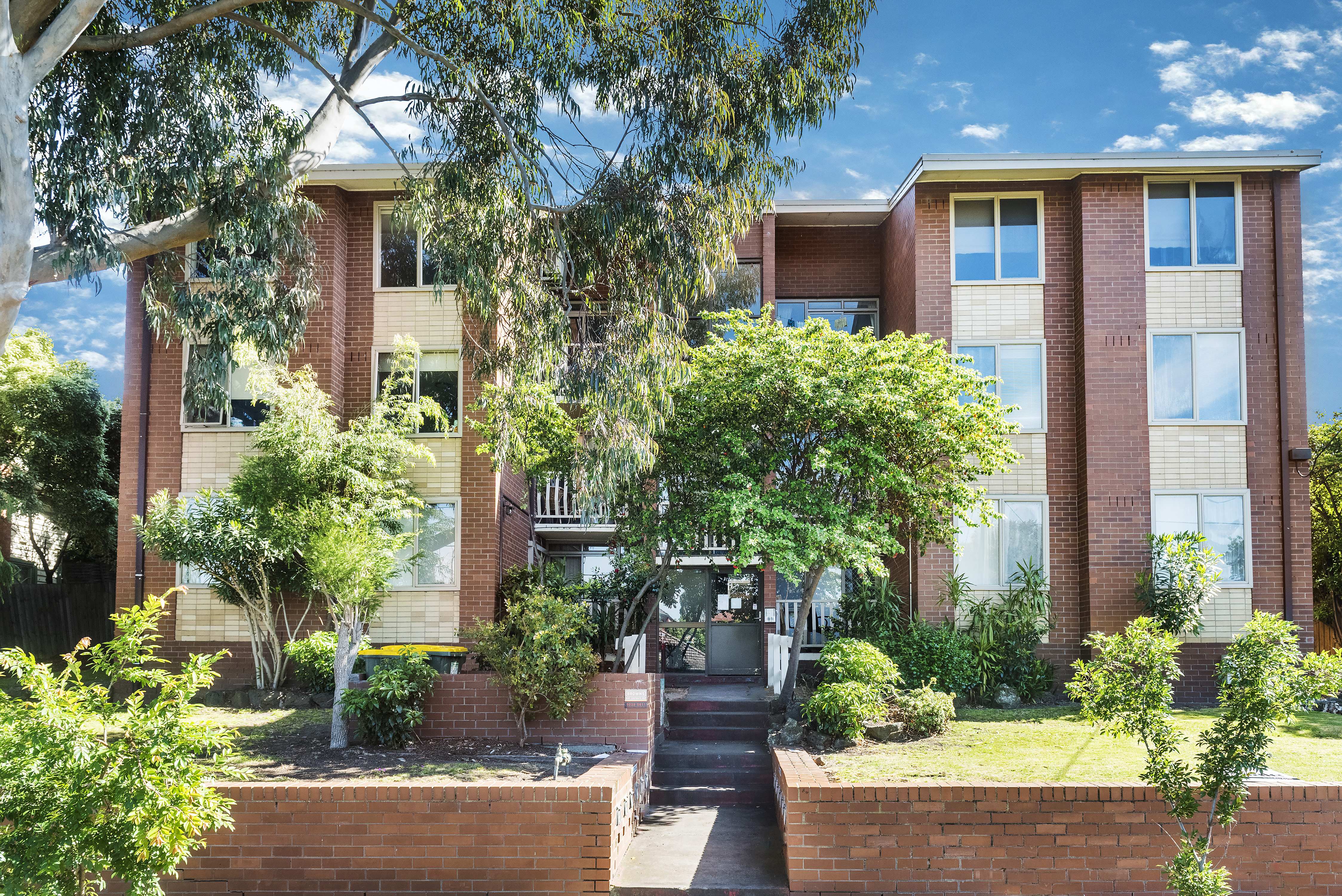 Rachel impressed us from our first meeting. She was well prepared and knowledgeable about the area. Rachel discussed her property valuation and sales strategy with ease. She guided us through the sales process with open and clear communication. We were very happy with the final offer that Rachel achieved for us and we wouldn't hesitate to recommend her to anyone looking for an excellent agent.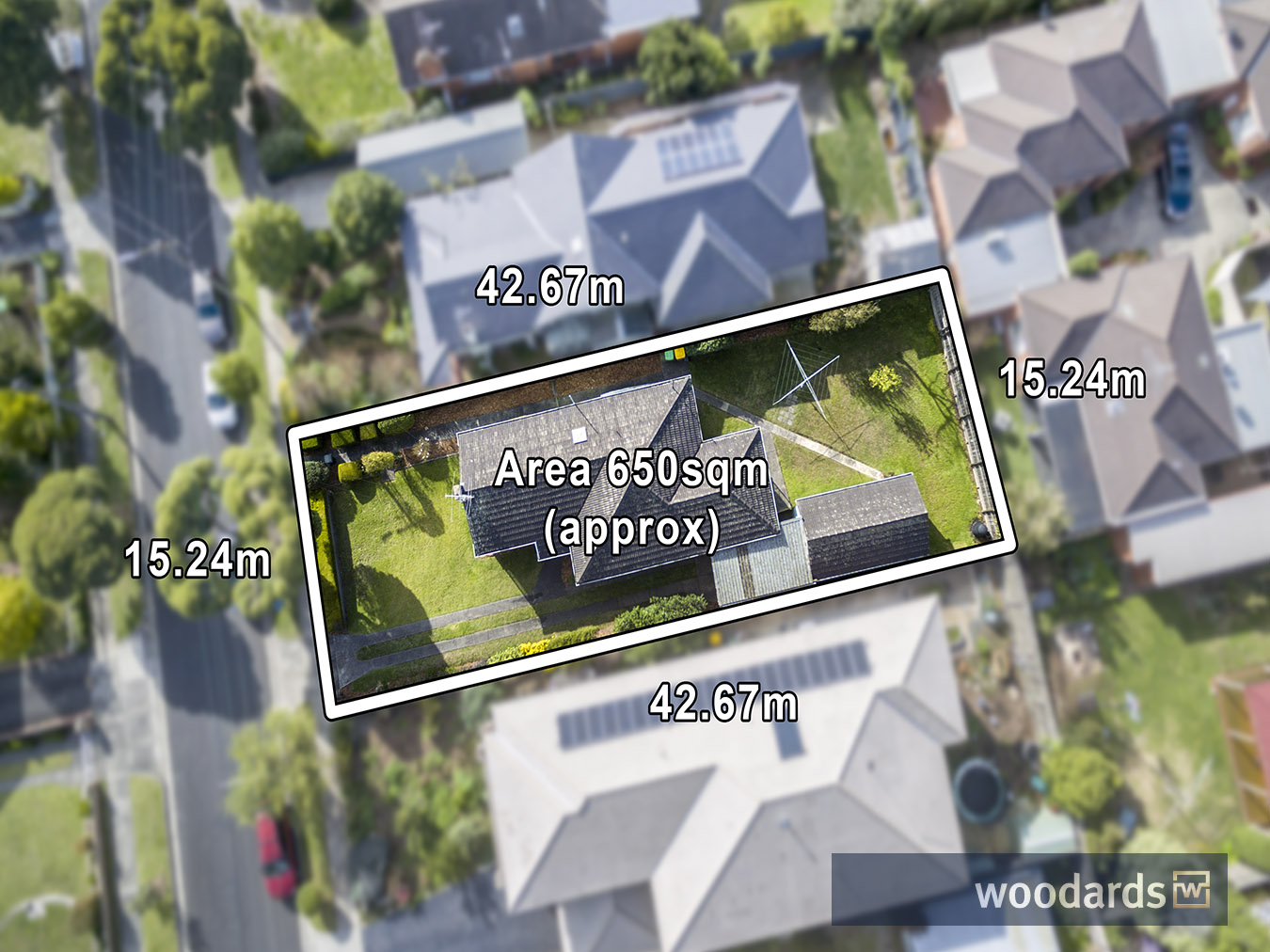 A very professional agent, honest and reliable. Kept us informed about everything. Very diligent in all things. Would highly recommend Rachel Waters. As the market had dropped we had to settle at a lower price. But a great outcome.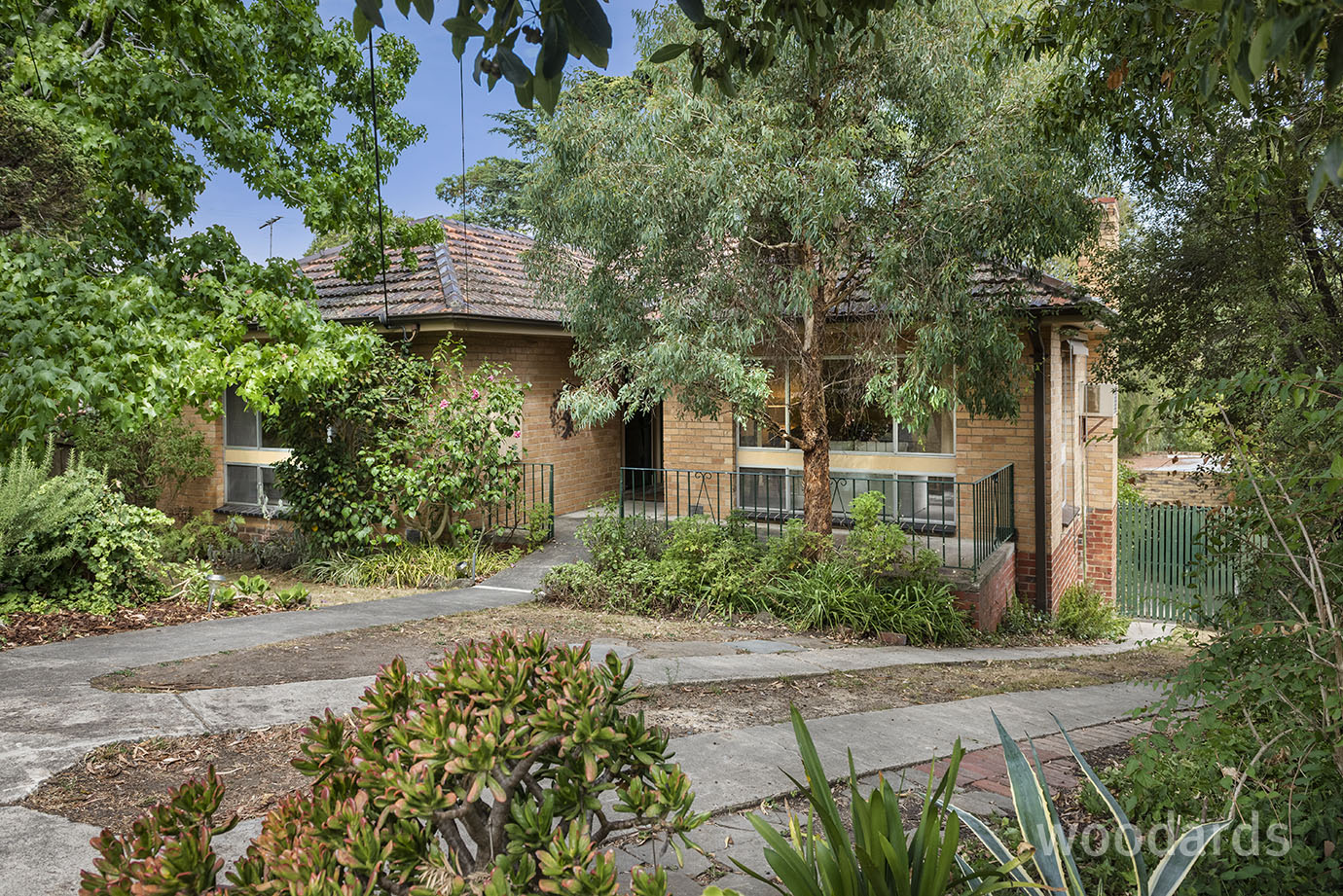 I cannot recommended Rachel enough. From the vert first presentation, Rachel was thorough and professional. She guided us gently through her well through out campaign and midway she recommended some changes which re-invigorated the interest of our property. Rachel always kept us well informed about who had viewed the property and their likely interest in the property. When private viewings were required, she made time without hesitation. We always felt supported by her throughout the campaign. I felt she worked hard and achieved a good result for us in a rather difficult market. She has a friendly, open and honest demeanor which suited us and our targeted buyers well.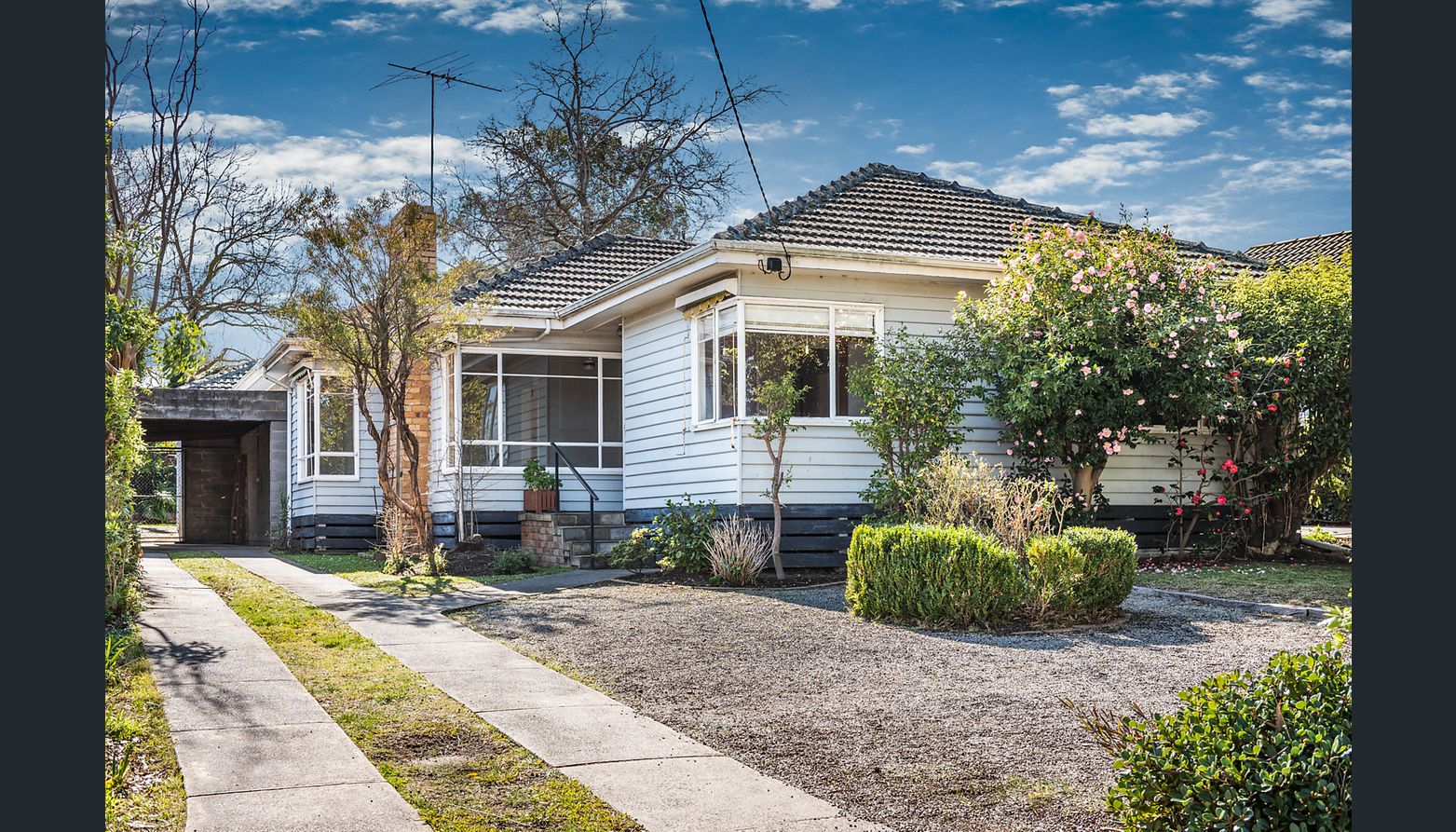 The family was very happy with Rachel. She kept the family constantly up-to-date on progress and developments, was easily accessable and flexible. Although we did not achieve our initial price, we followed Rachel's subsequent advice and suggestions and were able to secure a sale at a price which was acceptable to the family. Rachel was extremely professional, very patient and handled the individual family members very well whilst bring pro-active, positive and very friendly.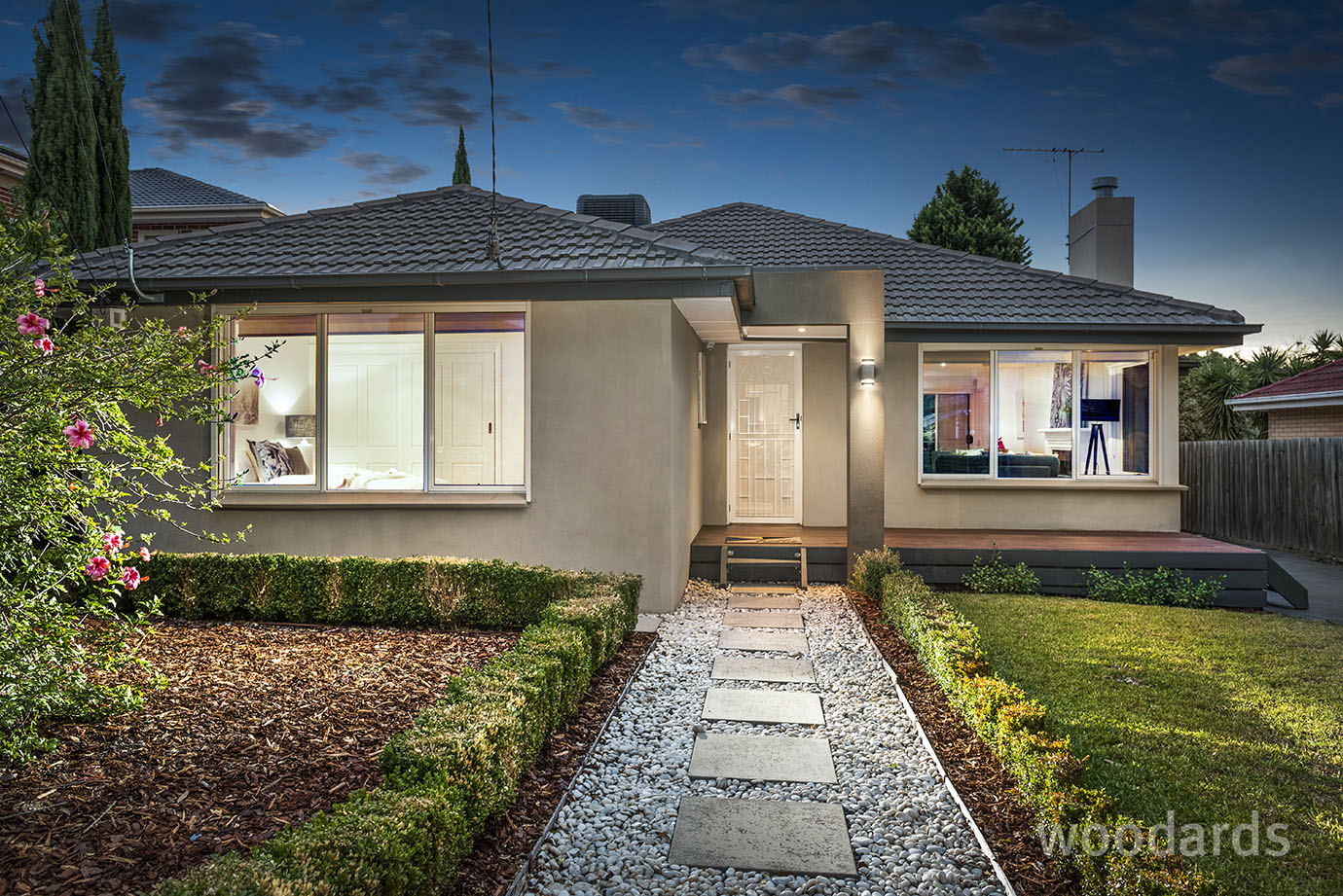 Rachel Waters and her team at Woodards were hired to facilitate the sale of our home. Rachel's approach was attentive and immediate. Rachel was honest, and we trusted her judgement with the process. We felt that Rachel, Christine and the team worked very hard. We found communication was positive, and Rachel ensured we were well-informed at each stage. We also respected Rachel's insight and judgement, given real estate was her area of expertise, and as such provided her with the ability to manage the process. We were very pleased as the outcome of the sale was positive. Our experience was excellent with Rachel and would highly recommend Rachel and her colleagues at Woodards Blackburn.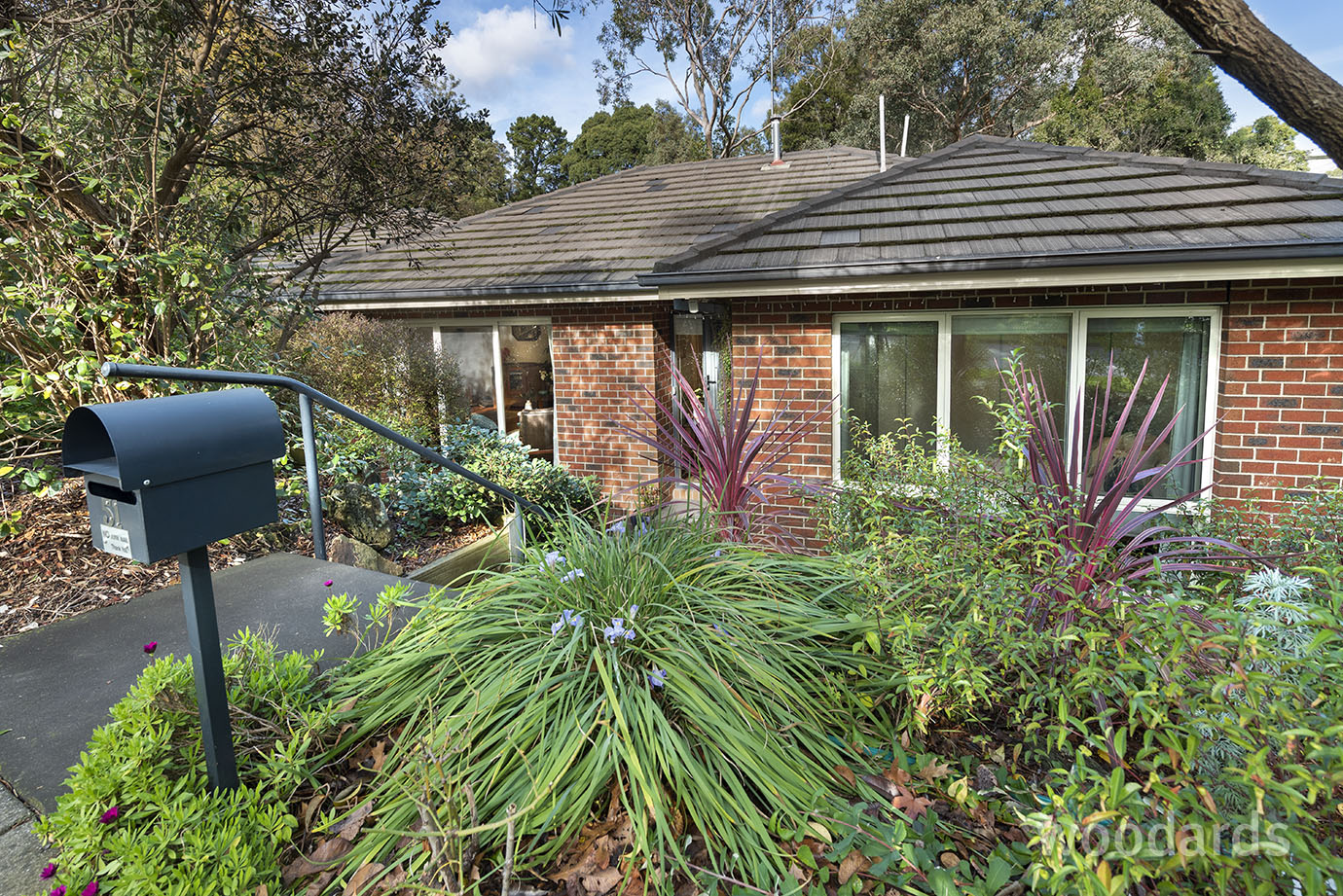 Rachel ran an excellent sales campaign for my home in Blackburn. It was a great outcome. I am very pleased with the price and Rachel's work on the sale. Rachel was always highly professional and responded to my questions and concerns in very considered and throughful manner. She showed a strong understanding of how to get the best price for the property and at the same time, understood that selling a property can be a very anxious time for a vendor. I was very pleased with the way Rachel kept me informed of offers and how she discussed the strengths of each offer, which was of great assistance in helping me make my final decision. It was fabulous to have an all female team working on my sale, not forgetting to thank the fabulous Melanie for her styling tips, which ensured my house sparked at the open for inspections. I was delighted to meet the successful purchaser and chat to him about my home. I 've love living here for the past 7 year and a half years and happy that my home is going to a young family, I would highly recommended Rachel and Woodards Blackburn to anybody wanting to sell their home for their knowledge of the market, their professional and supportive approach and their great outcomes for vendors and buyers alike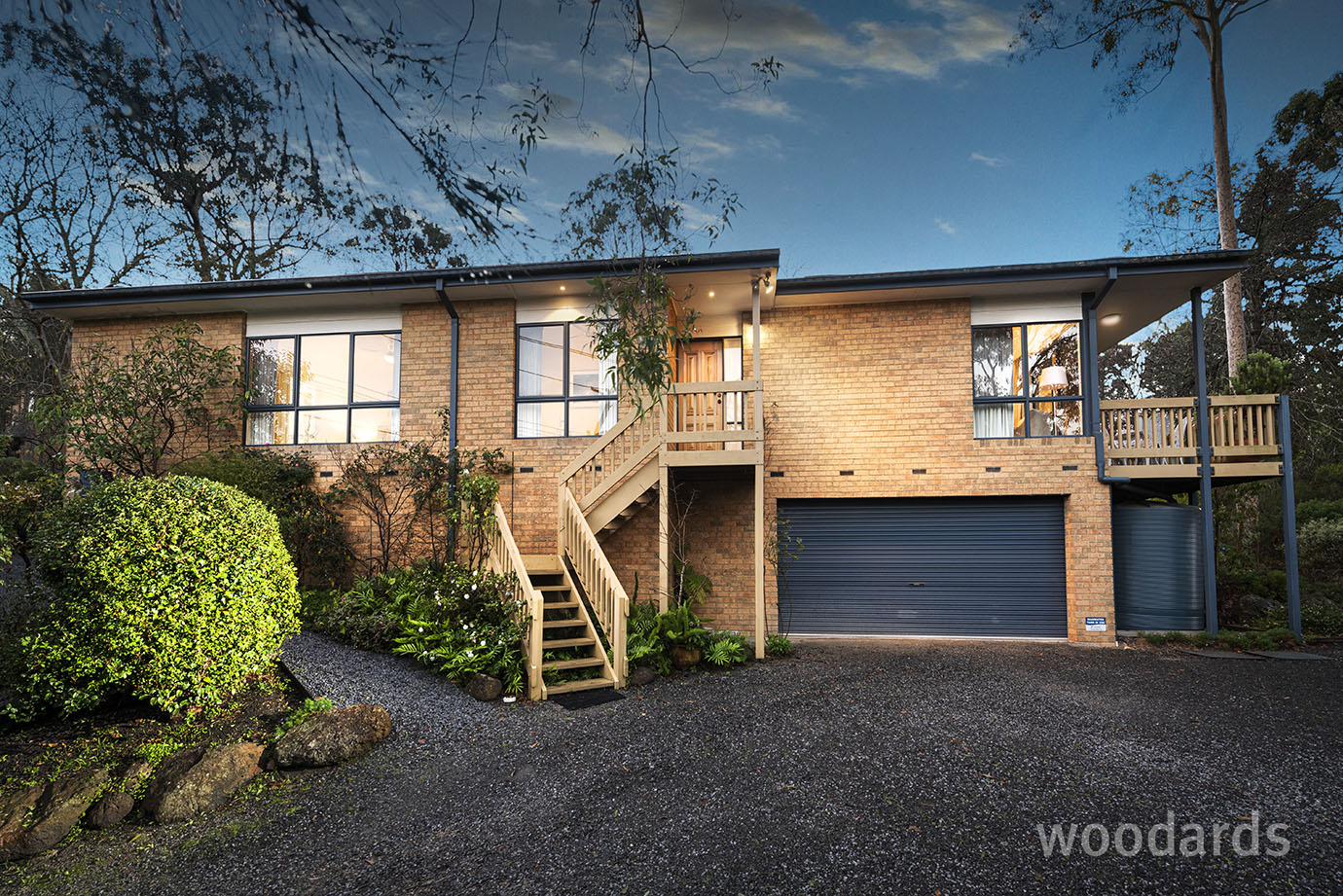 Rachel was very helpful and efficient with any details we required. She regularly contacted us to see if she could assist further. Rachel was very easy to deal with and very professional in her approach making the whole process of purchasing the property less stressful.
Rachel was on top of everything! Gardening, cleaning and styling we requested was efficiently organized and we were kept informed of quotes and arrangements. When open for inspection we received reports immediately afterwards, informing us of numbers, and level of interest. Meetings were informative and superbly well prepared. Our brother who lives abroad (co-owner) was kept informed too. Rachel made the whole process quite manageable! Result was amazing. I felt well-advised and prepared!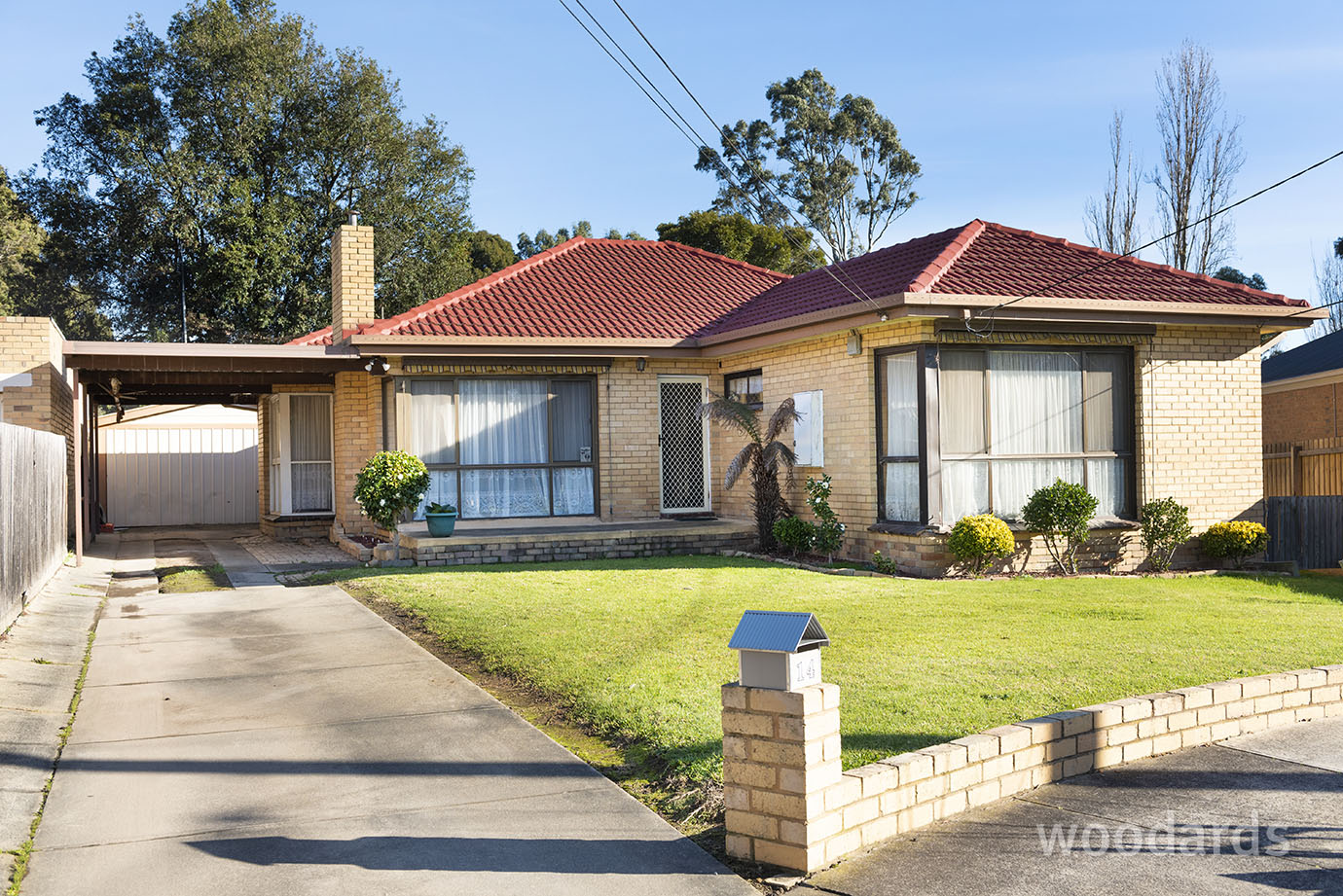 very professional and kept us informed throughout the procedure of the selling process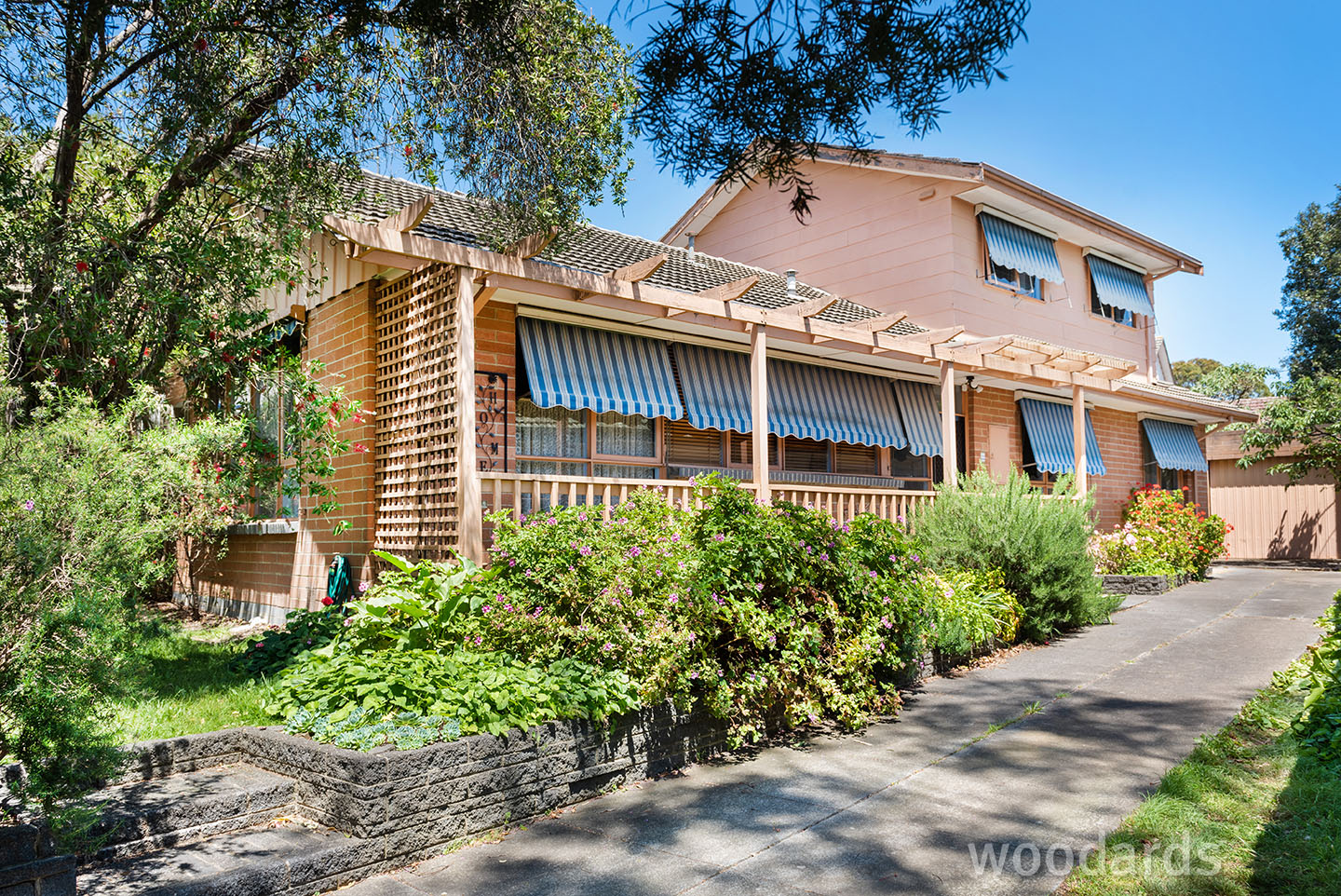 Friendly and focused. Rachel has a friendly, caring nature with excellent communication skills.Always very professional she was focused on achieving the best results for me.l felt very comfortable with her.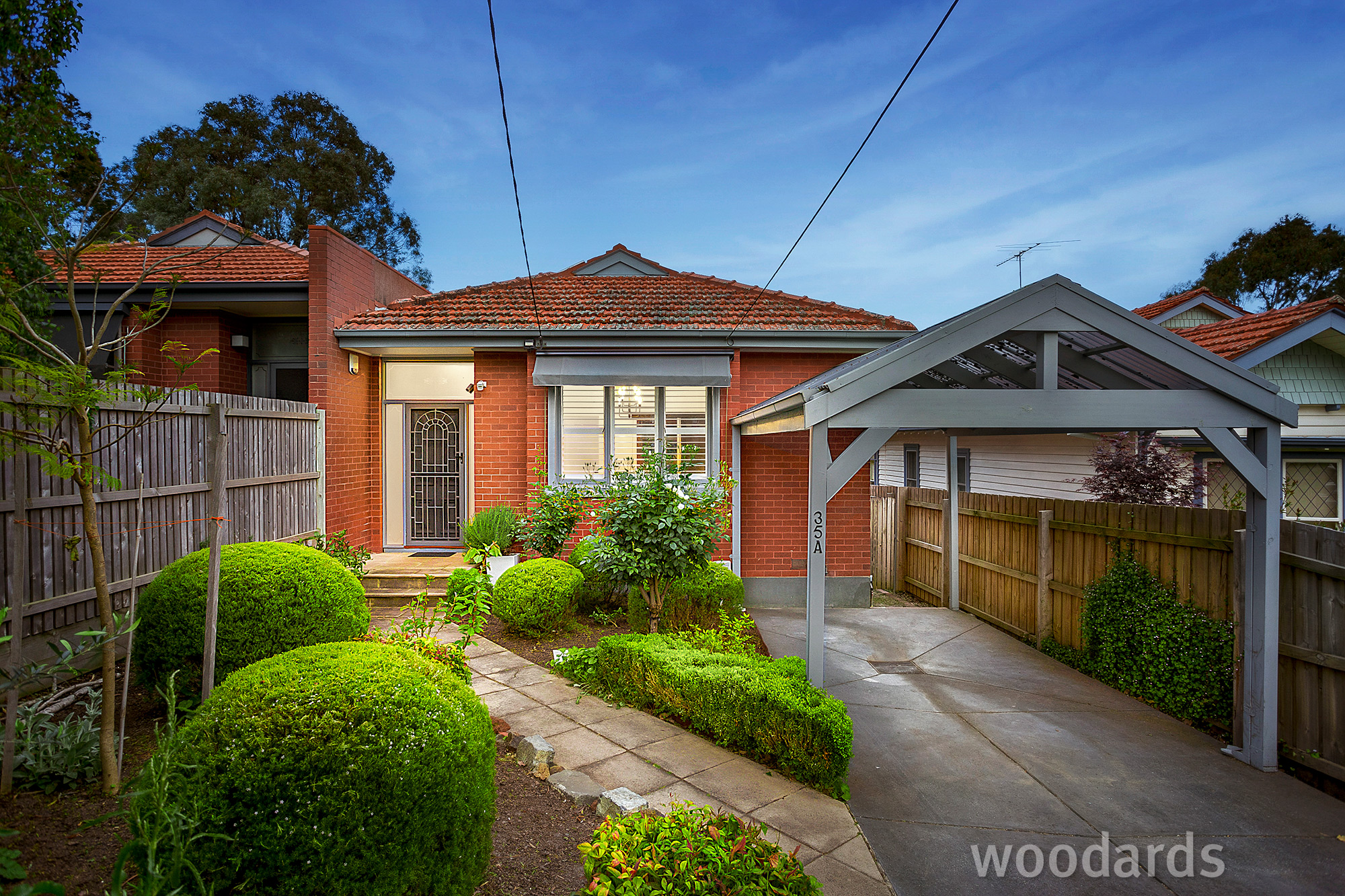 Rachel is always kind, honest and diligent. She is the best agent I have ever used. I will work with her again and would recommend her to others.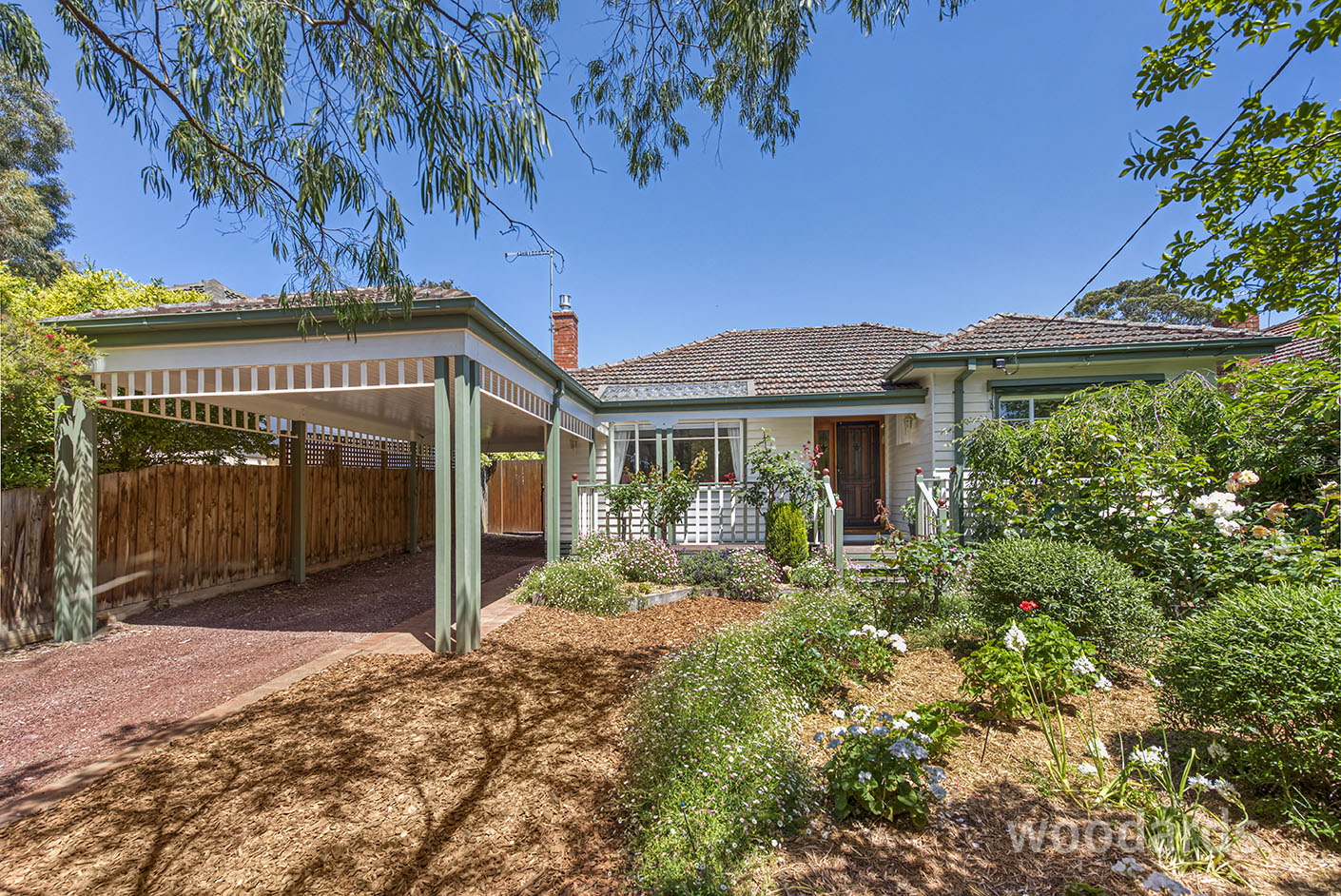 Rachel came to us very highly recommended by three other groups of our friends who had had Rachel and Woodards as their real estate agents. Rachel was absolutely wonderful. This was the first time we had been a vendor and Rachel guided us through the process step by step so proficiently. Always there with words of encouragement and support. I highly recommend Rachel as being a very professional, hard working, supportive and caring real estate agent. We didn't need to try any other agency.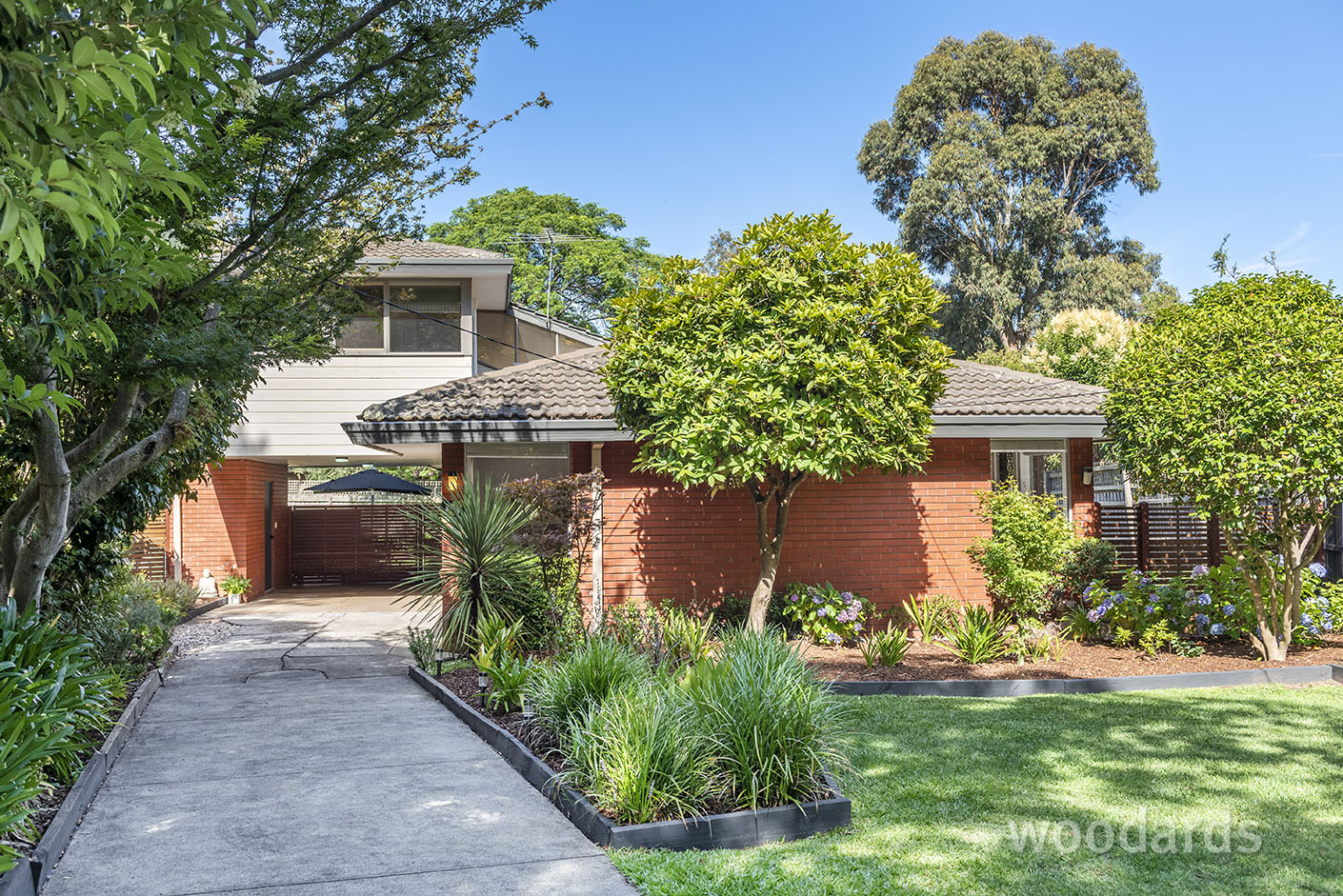 Rachel is a wonderful agent. We have now both bought and sold through her and she was the most friendliest and professional person to deal with. We highly recommend her!
From start to finish Rachel was fantastic. She gave us good honest information to begin with and followed up just the right amount. She understood the Blackburn market and set realistic expectations. The campaign went smoothly - she worked very hard. The final result was above our expectations. I would recommend her without hesitation to anyone selling in the Blackburn market
Rachel is a incredible and meticulous agent and did an amazing job with the sale of my property. She is thorough, professional and knowledgeable and achieved an outstanding sale price
We are so happy with the realestate services provided by Rachel, she really went out of her way to make the selling process stress free for us and achieved a more then amazing sale result. I would recommend Rachel for anyone thinking of selling based on how knowledgeable , driven, honest, professional and kind hearted she is.
Working with Rachel on the sale of our property was a very reassuring process. Rachel is extremely knowledgeable and provided assistance over and beyond that was required to achieve the best result. We would recommend Rachel to anyone who is considering selling their property, you can be rest assured that you will be in good hands. I also take my hat off to our auctioneer who through his experience was able to correctly gauge the right buyers and achieve the best result.
Rachel Waters of Woodards Blackburn knows the market very well. When we first met Rachel we found her to be knowledgeable about our area. She advised us on what needed to be done to our property for sale. And she was right. Rachel communicated very well throughout the campaign and was always available to speak to. She kept us up to date about our open for inspections. We felt very comfortable with Rachel handling our sale and would highly recommend her and Woodards Blackburn.
Rachel is amazing! She is an extremely caring, knowledgeable and dedicated agent. Her communication with us during the sale of our home was excellent and she was always available when we needed her. Rachel patiently guided us through the process of selling our home and gave us helpful information and tips along the journey. She and her team were able to achieve a wonderful result for us on auction day and we wouldn't hesitate to work with her again (it would be a pleasure!) or recommend her.
We want to thank Rachel for her commitment in getting a great result on the sale of our house. Rachel was, from the very first meeting to after the sale, always there answering any questions and keeping us fully informed on the progress of the campaign. Rachel was at all times very professional, approachable and made sure we had no questions unanswered. Thanks again Rachel for getting the great result and ensuring we went through the campaign with as much ease as possible.
Rachel is adaptive, responsive and offers superb advice on how to deliver a winning property and campaign! She worked tirelessly to hold a huge number of private inspections to deliver a spectacular result at auction! Thank you Rachel & Demi!
Rachel was a great help when we were selling our house in Nunawading. We found her to be friendly, professional, completely up to speed on the local realestate market and best of all she listened to whatever questions we had which isn't something all realestate agents do. Throughout the entire selling process Rachel kept us informed and updated with any developments. We were recommended Rachel through good friends and we are certainly happy to recommend her to anyone.
Rachel went above and beyond what we ever expected. She obtained a fantastic outcome from the sale of the unit in Vermont. Wouldn't hesitate to recommend her to anyone looking to sell their property. Great attention to detail, and very organised. Thanks again!
Excellent knowledge of the market and provided sound advice and guidance. Stand out was her ability to communicate clearly and regularly and to keep me informed every step of the way. This was a tricky sale but Rachel navigated it calmly and professionally. Also felt her to be honest and transparent which is essential in this sector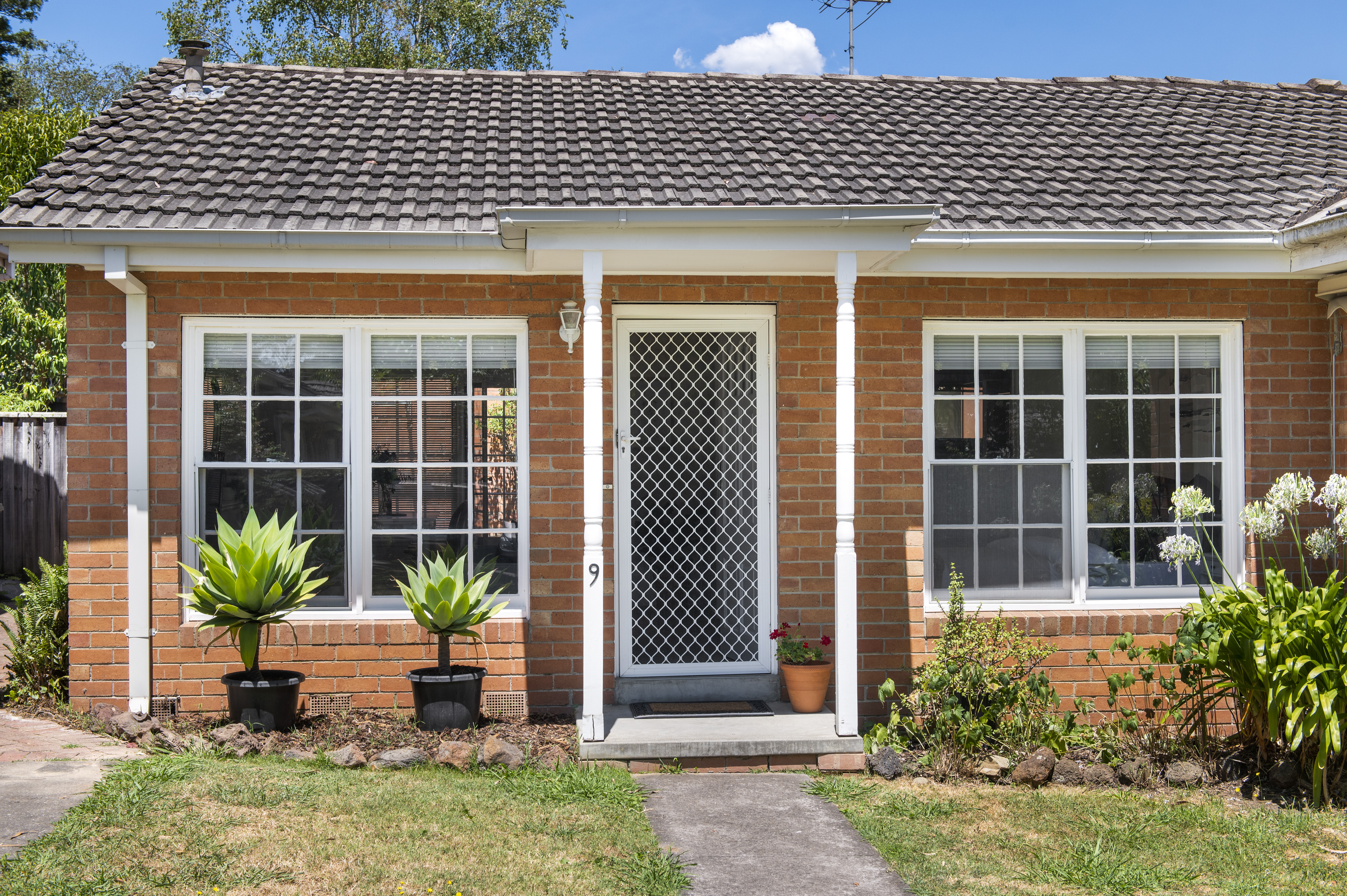 Rachel presented strategies for sale in a concise and knowledgeable manner. She responded promptly to queries and kept us informed constantly on progress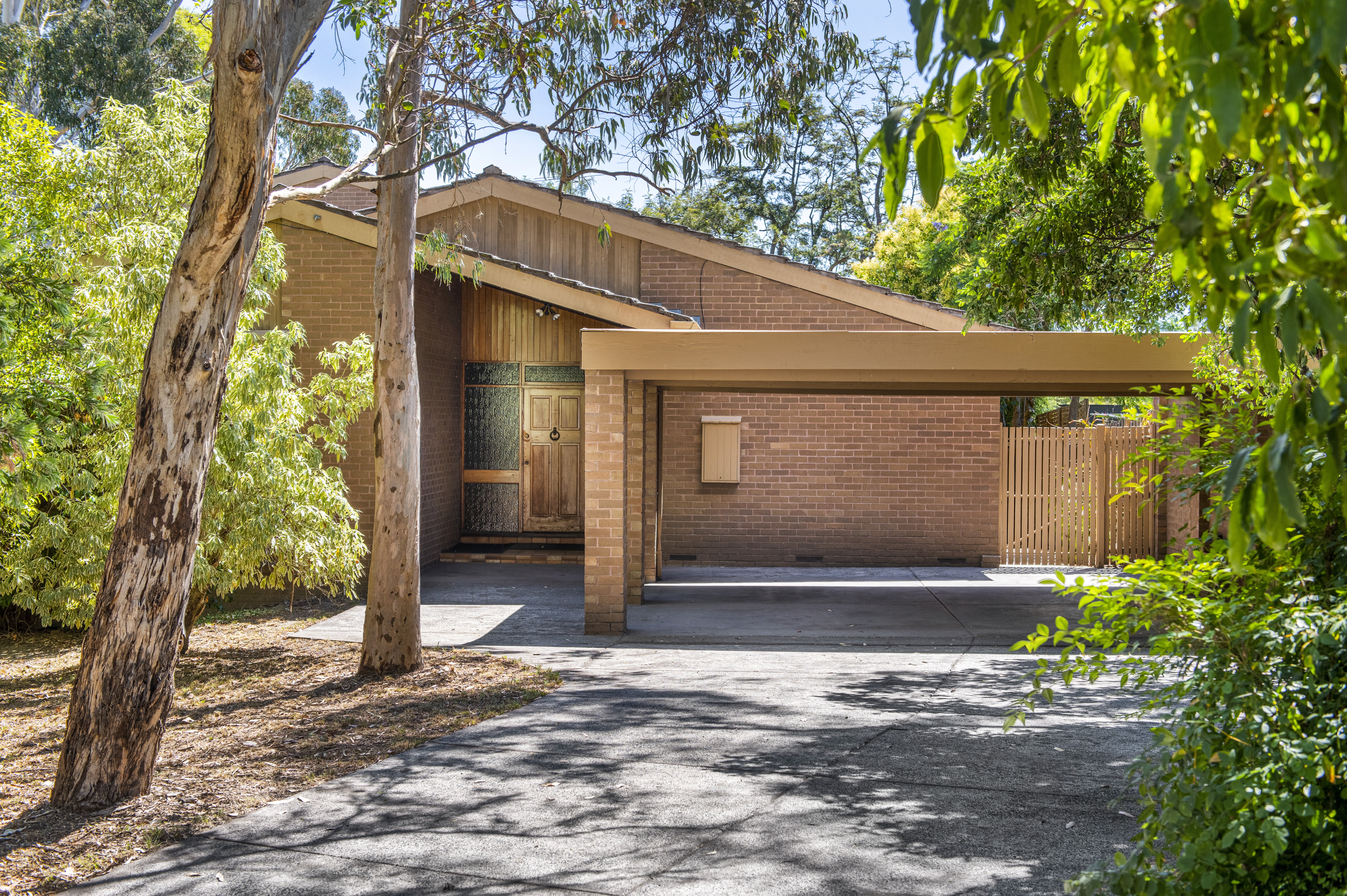 We were very pleased in our dealings with Rachel during the recent sale of our property. Rachel is thorough, professional and an excellent communicator. She comes across as very personable and honest; and showed expert knowledge of selling real estate and dealing with potential buyers. We are very confident to recommend Rachel for your property sale.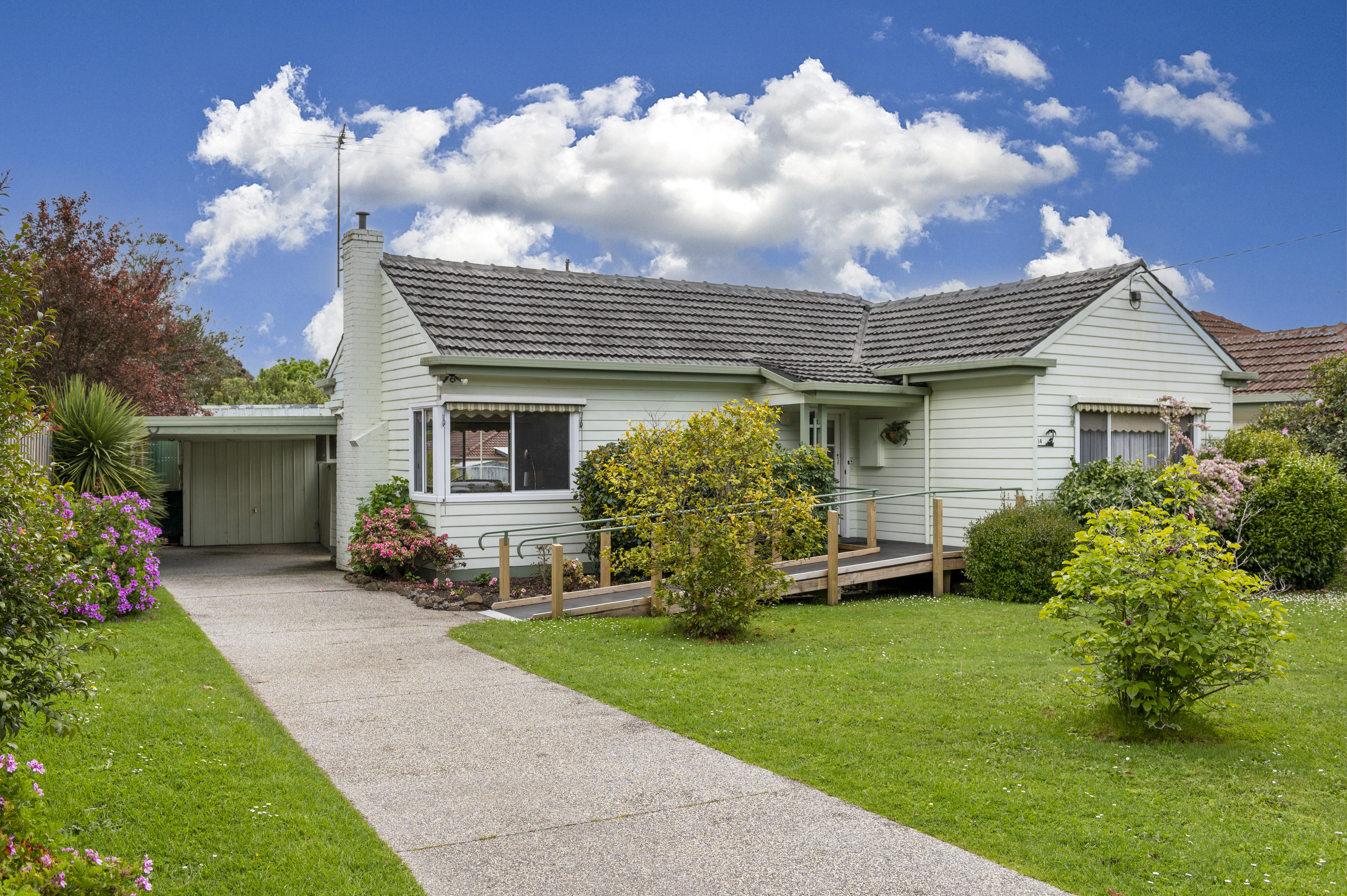 This is the second property through which we have had the pleasure of dealing with Rachel. On the first occasion we found Rachel to be pleasant, professional, well mannered and completely thorough. As we were SO happy with all aspects of our real estate dealings the first time, selecting Rachel again was a 'no brainer'. As a result of Rachels commitment, the outcomes were also very good indeed. We would not (and could not) consider anyone else for our real estate dealings.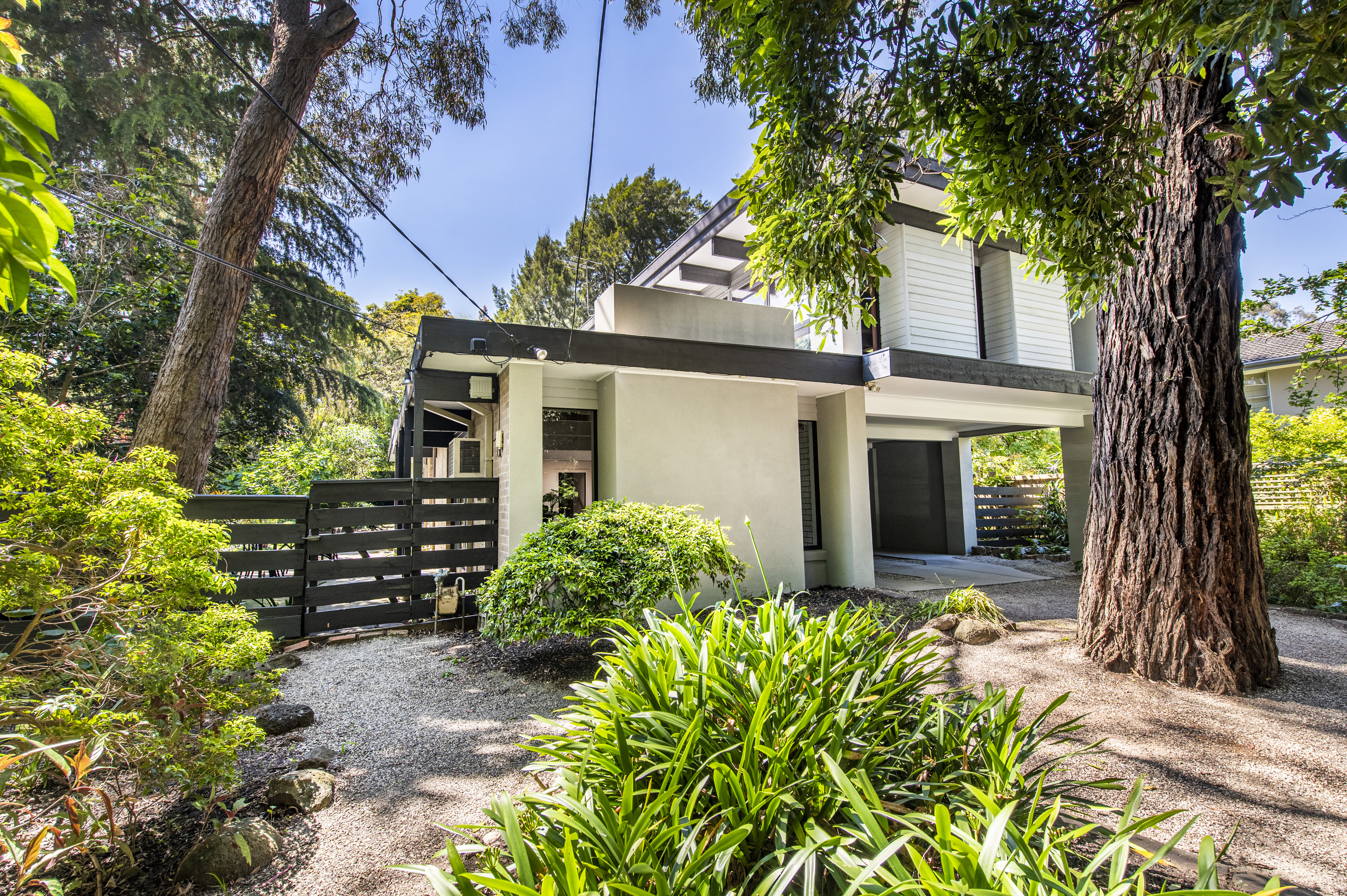 We couldn't have asked for a better agent. Rachel knew the market, answered all our questions in a timely manner and we felt very supported throughout the whole process. We ended up with a great result at auction and the communication from Rachel was consistent , informative and knowledgeable.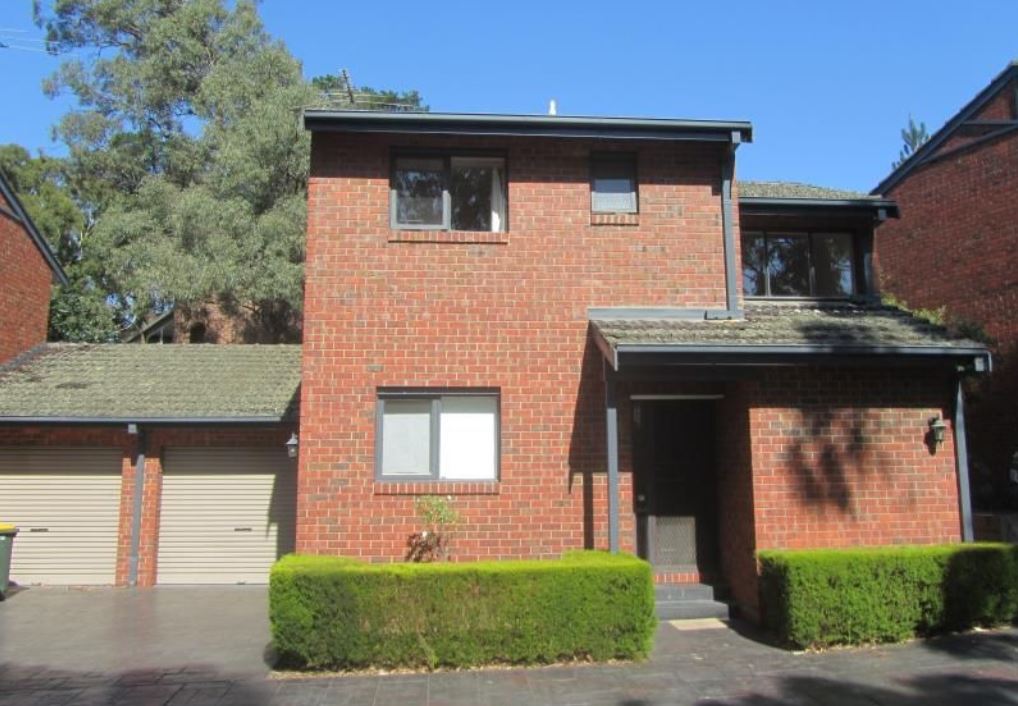 Rachel sold our property in Blackburn off market. We were impressed by her ability to make the sale within three weeks, especially without marketing. We found Rachel to be an agent with an honest and diligent approach with the ability to introduce a good mix of potential purchasers to our property. Thank you for selling our property Rachel!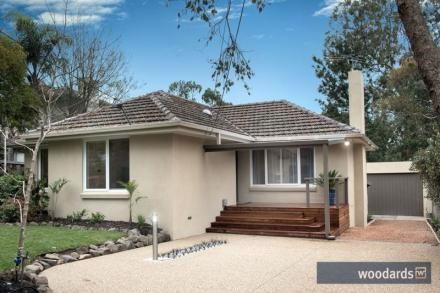 I have bought and sold a couple of times in Blackburn and highly recommend Rachel Waters. She is proactive and responsive and will work hard to get a great result for you. I sold my house recently and my husband convinced me to go with different agents this time around; but I regret that decision and was frustrated with the lack of attention and communication from them. Rachel supported me even though she didn't have my listing! I have no hesitation in recommending Rachel. She has a great knowledge of the Blackburn housing market and offers no nonsense and honest service
Rachel's Current Listings