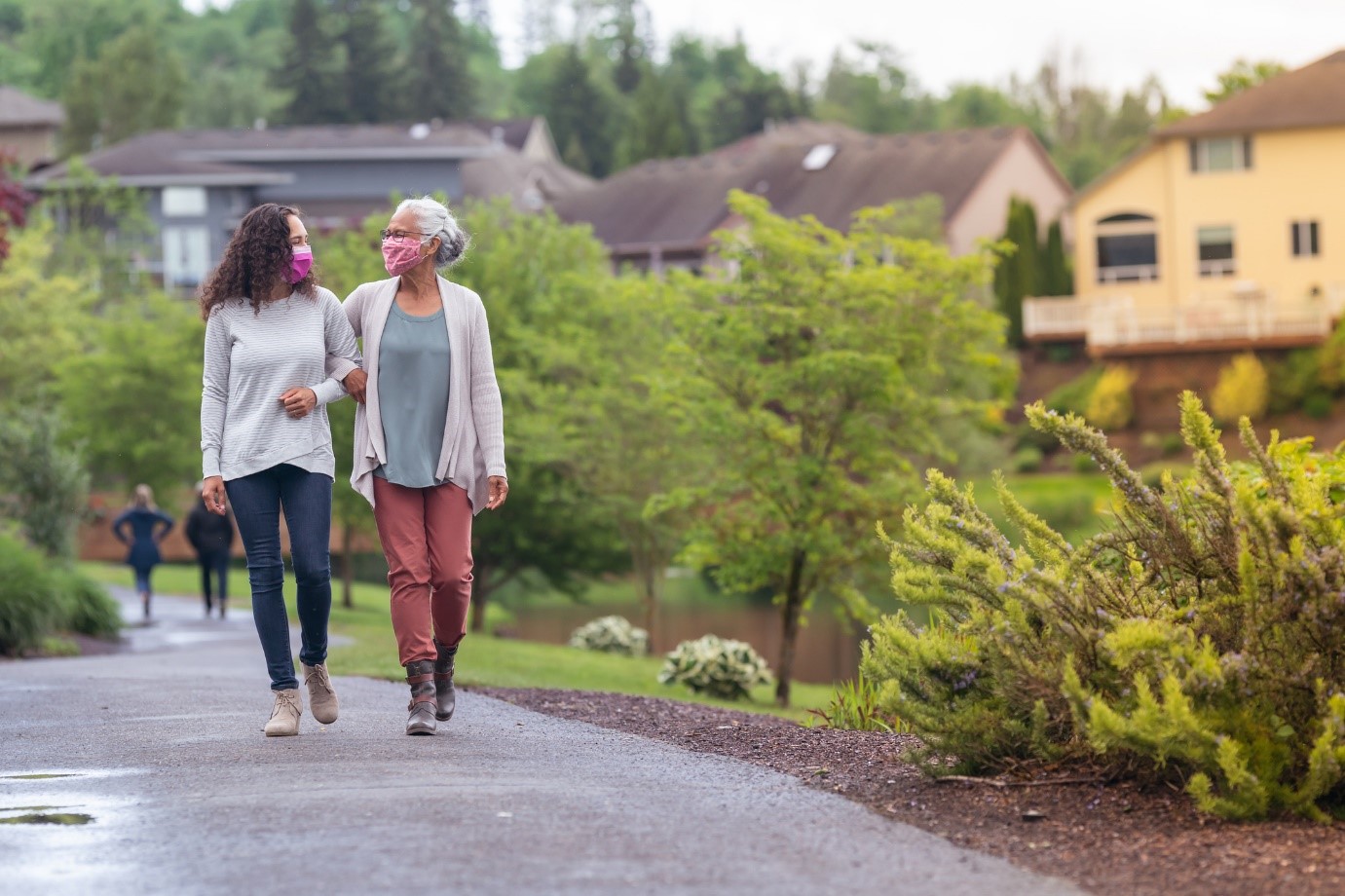 We have discovered the joys of our suburb -- the boutique bakeries, hairdressers and cheery, aproned butchers that make up our local economy and the playgrounds and parks that provide an escape.
We have also discovered the benefits of connecting with our neighbours and our neighbourhood.
The latest survey from Relationship Australia explored the changes to home-life as a result of the COVID-19 pandemic and related restrictions.
It found the importance of neighbours and the community had become more prominent during the pandemic.
"While confined to the home, neighbours became a source of support for many," it said. "Respondents mentioned that they were talking to their neighbours more regularly."
Some survey respondents said they liked having an excuse to check in on elderly neighbours and another admitted to having regular happy hours with their neighbour.
Fifty percent of the survey respondents said they now thought differently about their role of living in a community; 60 percent said they had reassessed their priorities; and 70 percent said if given the opportunity they would continue to work from home.
So, as we continue to spend the majority of time in our homes and local suburbs, rather than our workplaces, it's no wonder buyers are seeking communities that will help them thrive.
Prospective buyers are researching suburbs and quizzing local real estate agents to find out what makes a community tick. They're looking for local meeting places, vibrant shopping strips, cafes, libraries, community centres, sporting groups and interest groups, such as choirs, gardening clubs, men's sheds and online neighbourhood groups.
There's also been a rising interest in the outer suburbs that provide more open space. Leafy streets, bigger blocks, parks and sporting grounds are drawcards for families needing more space as the pandemic locks them in.
The days of cheering on a footy, cricket, soccer or netball match at your local ground; and watching our children bask in the freedom of playing in a neighbourhood park, will return.
In the meantime, what this new world has shown us is that we have always wanted to be a more caring and connected society. Embracing a community that fits your way of life can only be a good move.
How to find the best community for you
Working from home means proximity to workplace is no longer a top priority, instead investigate local schools, shops, transport, medical facilities and parks.
The Australian Bureau of Statistics list demographic data about particular suburbs. You can find out everything from the number of family households to the average age of residents.
Spend time in any suburb you are considering moving to. Drive around streets of interest, take a walk along shopping strips and see the local parks on weekends and week days.
Talk to local agents about the suburb. They can give you valuable insight about the suburb, best streets, liveability and buyer movement.
Join local online neighbourhood groups -- it's a great way to discover the conversations energising the local community.
Hop on to the local council site -- there's loads of information that will impact your everyday life, from recycling to bike paths.
If you are an investor, seller or buyer and would like help from our team, please contact us today.