Leading Woodards agents give the inside word on why these seven suburbs are top performers for investors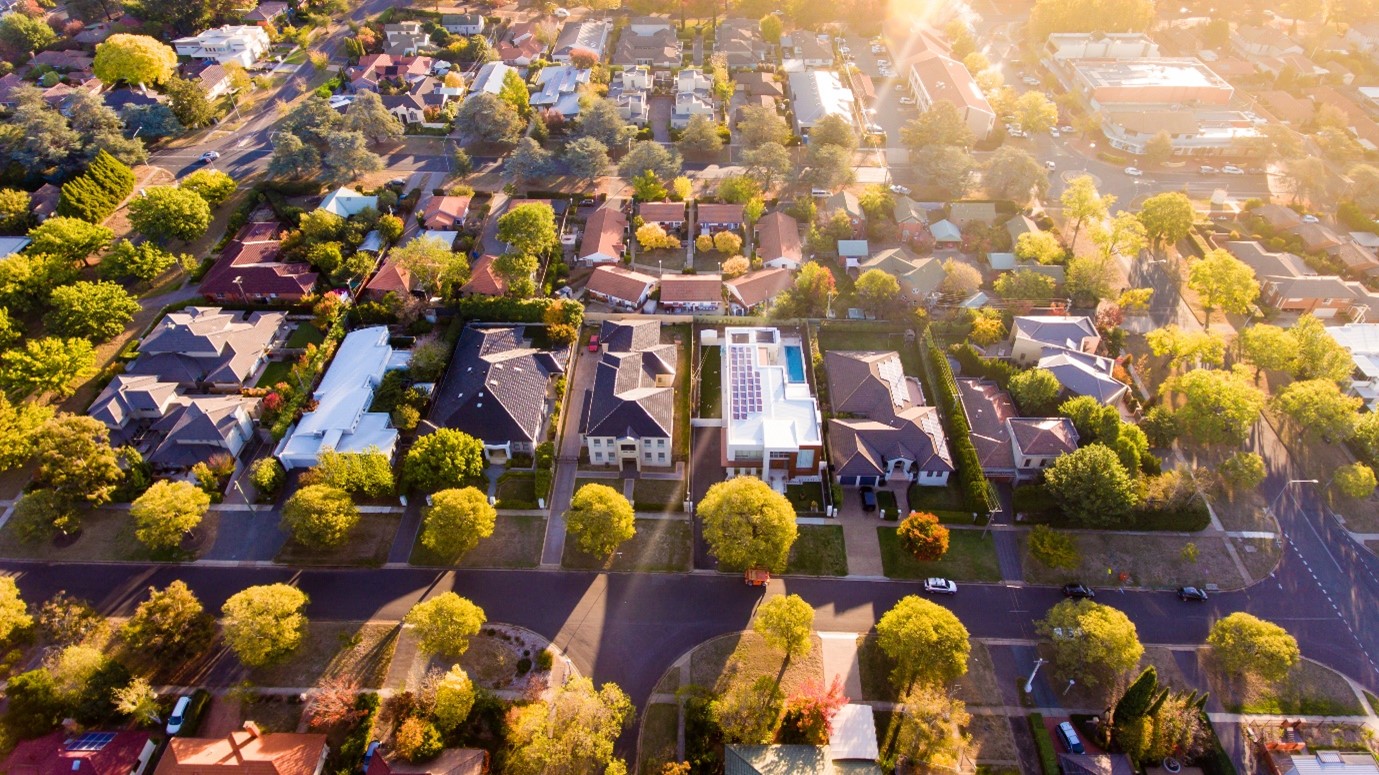 Property investors once looked to inner-city suburbs for good returns, but the latest data from realestate.com.au reveals many of Melbourne's top performing investor suburbs are further afield.
Of the top 50 investor suburbs, just six fall within 20km of the CBD. They are: the Brunswick and Lalor house markets and the Malvern East, Clayton, Box Hill and St Albans unit markets.
According to the Herald Sun and REA investor report, the pandemic-driven normalisation of working from home, and push towards sea and tree-change areas like Mornington Peninsula, Macedon Ranges and Yarra Ranges has contributed to the strong performance of suburbs on Melbourne's fringe.
REA economist Paul Ryan said "the COVID effect" that had led to house markets further from the CBD – many of them on the coast – dominating the list was largely the result of a significant shift in where renters wanted to live.
"Expats coming back to Melbourne, or people who are living in small apartments in the city and working from home are thinking, 'If we're not working from the office, can we choose somewhere with more lifestyle amenity'," he said.
"That's pushing a lot of those pleasant outer-suburban regions on to the list."
Seven Hotspots For Investors
Leading agents from Brad Teal Woodards reveal why these seven top performing suburbs continue to attract investors.
BOX HILL
A top investment suburb for units, according to realestate.com.au data.
4.2% rental yield 38.2% 10-year capital growth
Cameron Way, Woodards Blackburn
You can never underestimate the benefit of location. Box Hill has that and more. It has good public transport, good school facilities, both primary, secondary and tertiary, the Box Hill Central shops and the hospital. They are the fundamental drivers that will uphold values long-term.
It's a two-speed market at the moment. COVID has impacted demand for apartments in suburbs where there's a lot of them, as overseas students aren't here to rent them at the moment.
So it could be an opportunistic time to buy, because of the extra supply of those apartments and units on the market at the moment.
Buyers looking to invest in an apartment must be aware of the outgoings of the property, which include owners' corporation fees, and of any ongoing maintenance issues that the property could have, for example, cladding and any leaking water issues.
An investor should target apartments with at least two bedrooms, because that will give them two tenants splitting a collective higher rent.
I think in this market, 3.5 to 4 percent rental yield is a reasonable expectation.
A smart investor will look at both the rental return and the capital growth – you have to take the sum of those and apply it to the asset. You may be able to find a property with a high yield, but they may not give you sufficient capital growth. For example, they may offer you 5 or 6 percent, but have very little capital growth each year because the suburb doesn't go up in value much. Box Hill is not one of those suburbs.
You can contact Cameron Way on 0418 352 380
BRUNSWICK
A top investment suburb for houses, according to realestate.com.au data.
2.9% rental yield 72.8% 10-year capital growth
Jason Sharpe, Woodards Carlton
Gentrification and the lifestyle elements of the Brunswick area are the primary drivers for buyers.
I've been selling property here for 20 years and there's been a huge demographic change in that time. It's been driven by older ethnic people who moved into the suburb during the 60s and 70s moving on; and young professionals and downsizers moving in.
The quintessential single-fronted house is still the choice of most buyers. They are after low maintenance properties with all the lifestyle benefits at their front door and the eclectic mix of Brunswick.
The property markets immediately close to the city have been more expensive, and Brunswick has spring boarded off the back of that to give it a good lift.
Investors can get a reasonable yield, but also with the land component, they can secure reasonable capital growth moving forward. Typically, the land size isn't substantial, but 140 to 150sqm, as an average, gives you a reasonable sized footprint for inner city living.
I think any property investment needs to have a long-term strategy – it's a strategy where once you get beyond the first couple years you generally find the growth in the rental yield continues and exponentially, gives you a far better return each year beyond that.
If you're getting anywhere between 2 and 3 percent, that's a pretty good return at the moment.
We have leased 60 properties in August, during lockdown, and that tells us that buying behaviour is certainly shifting. When we compare it to the same time last year, the numbers have been significantly different between the two lockdowns. And that reflects a shift in general sentiment.
You can call Jason Sharpe on 0438 847 700
CLAYTON
A top investment suburb for units, according to realestate.com.au data
3.8% rental yield 63% 10-year capital growth
Richard Williams Woodards Oakleigh
The property market in Clayton has been driven by two major facilities: Monash University and the Monash Medical Centre. Both these centres create big demand in the area for accommodation.
When the borders are open, the university brings in a lot of international students. They all rent in the area and some of their families buy properties for them to live in while they are studying. So that drives a fair bit of investment. As does the hospital, which brings a lot of people to the area.
The property market has been quite strong, but the rental market has slowed down a bit because of COVID. I expect more investors will come back into the market once we are through the pandemic.
Investors can get good rental returns due to the accommodation demands of the hospital and the university. A lot of investors have bought land around the university, where the high density zone is, and built townhouses. Rather than doing your traditional two-bedroom, two-bathroom, they set them up as accommodation for students, with five or six bedrooms and multiple bathrooms. They don't worry too much about living space
These properties are leased at $200 to $250 per room, so an investor could earn $1250 a week in rent off one property. In comparison, if they were leasing out a three-bedroom, two-bathroom townhouse to one family, they would only gain $650 in rent.
The State Government is going to build a new train hub that will provide a line through Cheltenham to Clayton, past the university and the medical centre. So once that's complete it will draw even more people to the area.
You can call Richard Williams on 0409 341 978
MALVERN EAST
A top investment suburb for units, according to realestate.com.au data
Units 3.8% yield 58.9% 10-year capital growth
Luke Piccolo, Woodards South Yarra
You get the best of both worlds in Malvern and Malvern East – it has a leafy suburban aspect, some great lifestyle attributes and village-like shopping strips, but it's also so close to the city.
For those who want to be close to the action, but still want a quiet place to live, it's a wonderful place to be and that's why it attracts investors.
A lot of people we help have multiple reasons for purchasing in the area. They may look at a property as an investment, or as a place to downsize into down the track, or for a friend or family member to stay in for a period. It's usually a multiple-purpose purchase, which is why people love this market.
The most in-demand properties in Malvern East are the older style two-bedroom apartments. They tend to be more solidly built than some of the newer buildings and their floorplans tend to be larger than the more modern apartments and townhouses.
People love the boutique period apartments with separate dining rooms, separate living areas and fireplaces.
Those thirties and forties solid brick buildings with art deco features are in the most demand, but you'll find anything pre-1970s – even some of the old sixties apartments – are well loved.
We recently sold 3/21 Bates St, Malvern East, a two bedroom first-floor apartment in the Gascoigne estate, for well above the reserve. We had 97 registered buyers come through. The quoted price was $650,000 to $700,000 and we ended up selling it for $925,000, which was just incredible. It sold to an investor who owns multiple apartments in the building.
I've been surprised how sustained the demand has been despite the pandemic. Then again the lack of supply and the underlying demand in the area is understandable, it is a just a great place to be.
You can call Luke Piccolo on 0412 951 273
ROMSEY
A top investment suburb for houses, according to realestate.com.au data.
4% rental yield 84.1% 10-year capital growth
Matthew Makin, Brad Teal Woodards, Sunbury
There's a huge push to the regions through lockdown – people want to live in a rural community with bigger backyards and more space, Romsey gives all that and is still only an hour from Melbourne. People are just flying out to areas in the Macedon Ranges.
Romsey has become a more affordable option than Mt Macedon, Gisborne, Woodend that have all seen record property prices. There's a realisation that Romsey is a nice place to raise a family and enjoy a good lifestyle. Properties are selling quickly.
It's seen as a country town, but it's getting more and more infrastructure as it grows. There's three new housing developments and more land will be released eventually. In comparison to newer suburbs and the new estates in Sunbury, Romsey gives buyers access to bigger blocks. Families have the chance to build a big house and still have a big backyard.
Investors look for bigger properties right in the middle of town. Per sqm, the price is still pretty low, so you can buy some long-term development opportunities; but also, the thirst for people to rent out here in the Macedon Ranges is very high and there's very little supply of rental properties.
So if an investor was to buy out here, they would get good yield and lots of choice of tenants. It's a good to time buy.
You can call Matthew Makin on 0412 876 412
GISBORNE
A top investment suburb for houses, according to realestate.com.au.
3.6% rental yield 105.9% 10-year capital growth
Brad Best, Brad Teal Woodards Gisborne
Gisborne is a captive little audience; a captive little town. It's definitely a case of demand outstripping supply.
We are surrounded by national parkland and the council is very conservative towards allowing developments. Only a couple of new developments have gone ahead.
You can't go out to the state forest and start carving up land. There's a finite number of homes and lots of demand because people from suburbs like Keilor, Sunbury and Essendon want to be here. Not just Gisborne, but the whole of the Macedon Ranges, has quite a buoyant market. If you go any further out, you end up looking at places like Kyneton or Bendigo. Gisborne is only a 40-minute drive from Melbourne, but it is classed as regional Victoria.
We are the first town out of metro Melbourne that is classed as regional Victoria. We're not only 40 minutes from the Bolte Bridge, but regional in terms of being surrounded by open space, parkland and forest. There's also very good infrastructure and good schools.
It's not like Tarneit or Point Cook where they can carve more land and develop more and more estates. They can't do that here. It grows slower than demand does.
The blocks in Gisborne started at over 1000sqm but are getting smaller. The average is between 600 and 750sqm which is still bigger than you would get in suburbs like Tarneit, Cranbourne or Taylor's Hill, which are between 400 and 600sqm blocks.
In terms of investment, we have a one percent vacancy rate, so most of our properties are rented in the first week.
We sold five homes last week. One of them to an investor, a local buyer and we have a waiting list of six or seven people wanting to see the property.
You can call Brad Best on 0409 860 732
SUNBURY
A top investment suburb for houses, according to realestate.com.au data
3.8% rental yield 75.4% 10-year capital growth
Matthew Makin Brad Teal Woodards, Sunbury
Sunbury has grown into its own hub, but it still has great access to the city. If you're living in Sunbury and commuting on the metro line to Melbourne it's pretty easy. But it's got greenery, views, and a bit of a hidden secret – it's just half an hour away from Melbourne.
We've all realised that we want a better lifestyle. People are thinking, `Well, instead of living in a townhouse, or an apartment in metro Melbourne, we can buy a house for the same price in Sunbury and work from home for the majority of the week.'
Sunbury gives you multiple options when it comes to buying. There are new estates where the blocks are small – so they are attractive as a quick investment or first home buyers purchase – and parts of Sunbury that can't be subdivided and offer bigger, lifestyle blocks. In places like Emu Bottom you can buy a couple of acres.
If I was investing, now would be the time. I expect once we can do physical inspections again, the market is going to rocket even more. People are applying for rental properties sight unseen, they want to get out of Melbourne, and there's limited rentals.
So, if you are ready and cashed up and want to buy some rental properties in Sunbury or the Ranges, it's a good time to lock in a good tenant.
You can call Matthew Makin on 0412 876 412
If you are an investor, seller or buyer and would like help from our team, please contact us today.