Our aim at Woodards is to build long term relationships with the knowledge that your financial interests are at the centre of all that we do.
We are not content to follow the real estate approaches of yesteryear. We continually think about and review our business practices to ensure that we remain an invaluable partner to you.
Our CashFlow GuaranteeTM provides very real benefits.
It guarantees that you, the landlord, will receive a rental payment on the due date, irrespective of whether Woodards has received payment from your tenant.*
The Woodards CashFlow GuaranteeTM irons out the peaks and troughs associated with late payment on the part of the tenant allowing you to plan and organise all financial undertakings confident in the knowledge that you will receive your rent on time, every time.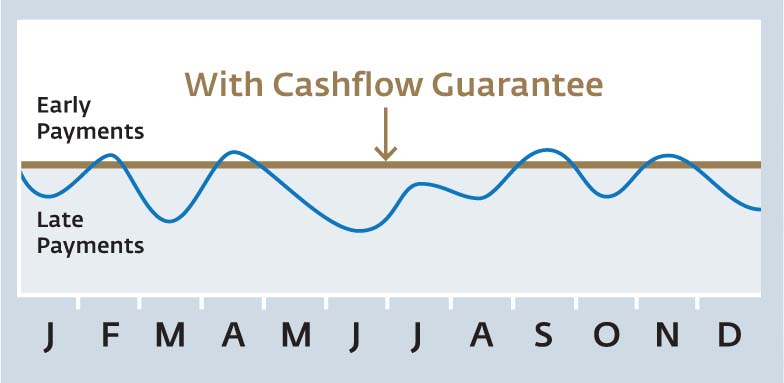 It's that simple and that's our Guarantee.
The CashFlow GuaranteeTM forms part of our professional service packages and is complimentary to all property owners.*
Contact your local Woodards office to see how we can improve your cashflow.
We haven't reinvented property management, we just do it smarter.
*conditions apply