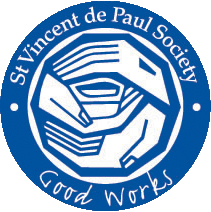 Some thought my "reserve" of $52,200 was a little optimistic however I was quietly confident and remained steadfast. My current tally of funds raised, including the matching dollar for dollar initiative, is $58,443, 2nd in Melbourne and 7th nationally. With the donations raised by Ruth Roberts of Woodards Carnegie, our Group raised over $60,000 in total.
This would not have been possible without the generosity, support and participation of all involved, so thank you for making it happen.

At the Sleepout, I led a focus group of 12 and our outcome was a pledge that we would re-group to determine strategies that will provide ongoing support to Vinnies so they can continue their great work. What became evident was it needs to be an ongoing conversation and not just one sleepout.
Statistics show 725,000 people in Victoria live below the poverty line. In the last financial year Vinnies and its 12,000 volunteers provided $14.9 million of assistance to adults and children including; food, clothing, furniture, education and much more. The "Vannies" (Vinnies soup van teams) have also delivered nearly 200,000 meals across six locations throughout Victoria, 365 days of the year.
Lights out at 11pm and muster for the morning debrief at 5:30am. Bones may be a little stiff from the chill despite my 5mm cardboard mattress however, the thought that it is only a one night experience made me reflect on the social issues and challenges which exist in our society.
In addition to the Sleepout, the Woodards Foundation's recent partnership with the St Vincent De Paul Society has resulted in excess of $110,000 raised and will be used to purchase two new soup vans, each costing $52,200, fully fitted on the road.
Once again, a sincere thank you for your kindness, both in words of support and dollars; it is much appreciated by Vinnies, the Vannies, the community at large and me personally.
There is still time to donate. Just click on my profile and contribute to this invaluable cause.