The Brad Teal : Woodards partnership story
Two leaders in real estate, Brad Teal and Woodards, have joined forces – forming a 20 office network powered by even greater energy, better insights and a dynamic track record of outstanding results for our clients.
With a People First approach every step of the way, Brad Teal joining the Woodards group has been structured to ensure all clients, staff and suppliers receive the award-winning service they are used to with no interruption to business as usual. This is only possible due to the investment in retaining the combined resources of both organisations and the long-term, structured transition which has been in planning for some time.
Brad Teal, synonymous with real estate in Melbourne's north-west, isn't going anywhere and neither are all the great people around him. Brad is excited to grow the business while continuing to do what he does best – achieve incredible results for people in property and nurture the talented team around him.
"Property is just the meeting place, it is really all about the people. Together, we now get the best of both worlds; to accelerate our growth and benefit from the economies of scale while taking advantage of the right time in the world of real estate to expand and consolidate. The aggregation of our databases, market intelligence, intellectual property and new collective buying power will set us up for strong and sustainable future. Most importantly, we will be setting it up alongside the right people." Brad Teal
John Piccolo, CEO of the Woodards group, is most excited about all the great people involved, which in his opinion is the most important factor determining the outcome of any partnership.
"It is really difficult to find great people, rarer still to find them at the right time and in the right locations. In this case, the stars have aligned through long-term relationships and a lot of hard work in structuring the right deal with Brad to sustain and grow the businesses. It is an incredible opportunity to be able to expand into Melbourne's growing inner north-western and Macedon Ranges corridors, forming a stronger twenty-office network, while simultaneously creating new commercial and lifestyle property divisions. It fulfils one of our strategic objectives of linking the most desirable suburbs across inner Melbourne. Like all the best deals, this one is predicated on the right people with shared values coming together." John Piccolo
The collective group will be able to secure the very best in talent and offer excellent training, development and career pathways for the existing team and aspiring new recruits. After the transition is bedded down, on an operational level the group looks forward to the future, with a plan to continue to implement artificial intelligence and virtual reality systems across all offices, providing their teams and their clients with the very latest market intelligence, insights and opportunities.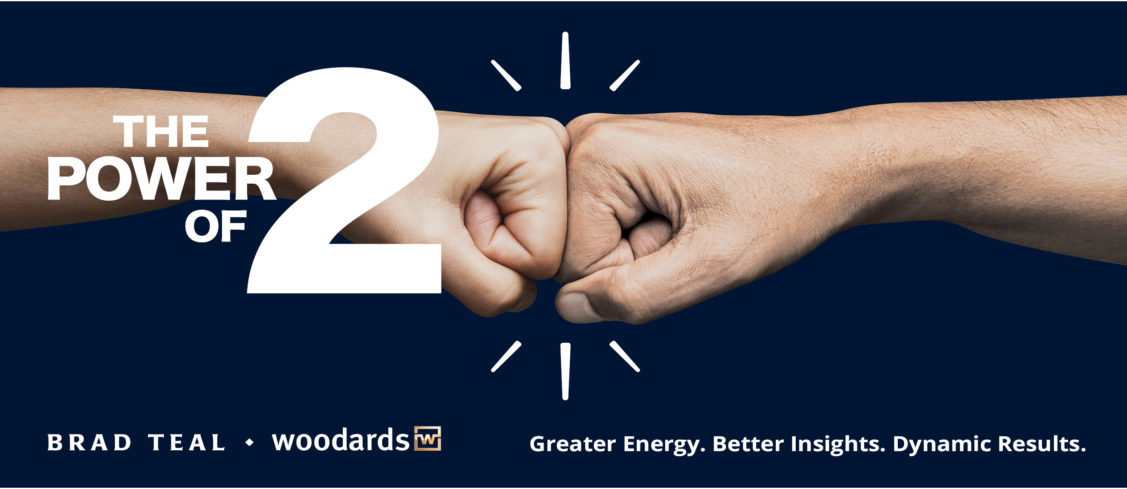 The Power of Two brings together:
Greater energy
The partnership has brought together two family businesses sharing the same values, work ethic and integrity – an energized team you can rely on. Our combined team brings more breadth of experience, knowledge and skills to the table to work hard and deliver the best result for you. And more people means more hands-on deck to deliver a high-quality service experience.
Better insights
The strategic merger has combined our databases, extended our geographic reach and strengthened our referral network. Together, we have a better understanding of the market, of people and what drives their decisions – and we share this market intelligence and insights with you and our office network so that no opportunity is missed. We have also fused the very best of our systems and proven sales strategies to broaden our capabilities and optimize your chance of a successful result.
Dynamic results
Both agencies are backed by a track record of outstanding property results – the foundation for a powerful partnership when it comes to achieving your property objectives. The REIV has recognized, rewarded and celebrated Woodards' and Brad Teal's excellence in real estate – and this partnership now joins some of Victoria's most outstanding real estate talent to work for you. Our impressive customer service reviews are also proof of a combined service level of excellence you can expect when you trust your property with us.
One of the key values that both brands share is a need to give back to the communities that they serve. The Woodard Foundation, winner of the REIV Community Services Award for 2020, will be a beneficiary of a larger network. Supporting people experiencing homelessness, social isolation and family violence, a portion of every transaction throughout the group is donated to the Foundation. Innovative Social Housing Projects, the CEO Sleepout and a strong partnership with Vinnies, Local Community Grants and even a Community Bookstore at 770 Glenferrie Road, Hawthorn are just some of the projects the Foundation has worked on this year. Brad Teal is excited to be able to get involved, having contributed to over eighty local community organisations himself over the years, and this local support will continue.